Details about Xiaomi's long-rumored foldable smartphone are still few and far between, but if a new patent is anything to go by, it could bear a striking resemblance with the Huawei Mate Xs.
On Jun. 5 the CNIPA published a new patent for the Xiaomi-branded smartphone design that was submitted last year. Several patents for smartphones in all sorts of form factors such as clamshell and foldable designs have surfaced online in the past, but it is imperative to bear in mind that if an OEM patents a new design, it doesn't necessarily mean it will be made available in the market.
The new patent design seems similar to the  Huawei's Mate X foldable smartphone. LetsGoDigital made slight enhancements in the patent drawings that show a device with an outward folding display. To ensure a better grip of the phone, it comes a bar, which is also the thickest element of the entire design.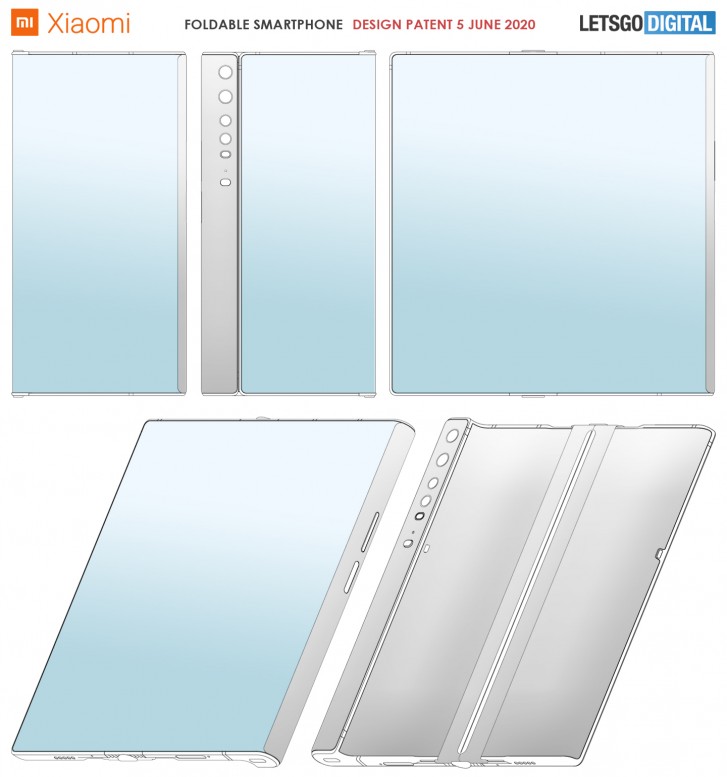 The aforesaid bar houses a quad-camera setup, but there is no selfie camera. In other words, the rear-mounted camera will be used for closeups as well. Just like the Mate X, the patent shows a charging port at the bottom of the camera handle, which also serves as a grip for the right hand when the phone is in an unfolded position. It remains to be seen, whether or not it will use a mechanism similar to the Mate X's "Falcon Wing". In the folded position, the screen wraps around the front as well as the back of the phone with extremely thin bezels. In the unfolded state, the phone transforms into a large tablet surface with the camera pointing backward.