Xiaomi CC9 Pro Review: 100-megapixel bottom of the five-photo four-flash ingesting strongest Xiaomi photo phone
Posted in
In the first half of this year, Xiaomi mobile phone new CC series official announcement, to this Xiaomi product line although numerous, but the positioning is basically clear down: digital series mainly for fever, MIX series mainly for exploration, CC series mainly for photography. The CC series is positioned as a "trendy mobile phone for young people", and as can be seen from the previous Xiaomi CC9, Xiaomi CC9 has a younger design element and better camera (selfie) performance than the digital series. Xiaomi, a popular mobile phone brand for straight men, but Xiaomi has tried and started to appeal to female consumers with the new CC series too. Today Xiaomi phone released the new Xiaomi CC9 Pro, we got the phone, and had a simple start-up experience. All kinds of information on the Internet before the explosion, so how does this Xiaomi CC9 Pro perform? Let's have a close look.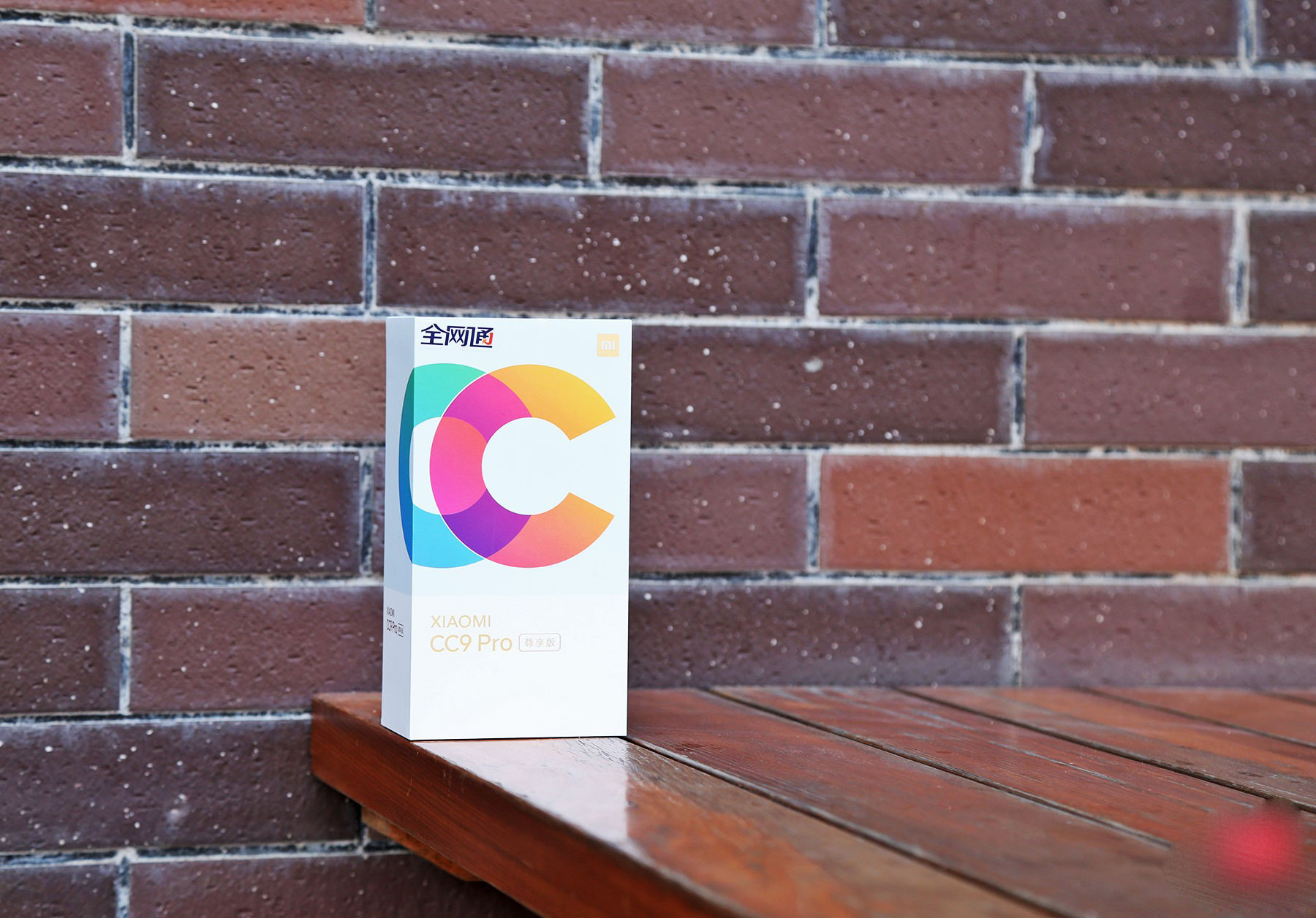 Appearance and function
Xiaomi CC9 Pro currently has three colors: "Dark Night Phantom", "Magic Green Land" and "Snow aurora", we got the "Dark Night Phantom" color scheme, the storage version of the 8GB plus 256GB premium version.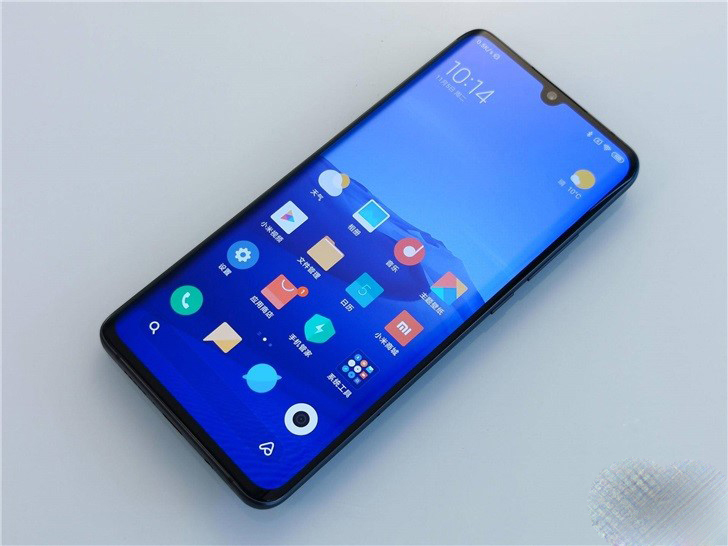 Xiaomi CC9 Pro "Dark Night Phantom" is a classic black design, the back shell is made of glass, and features a high curvature 3D glass design for a better grip.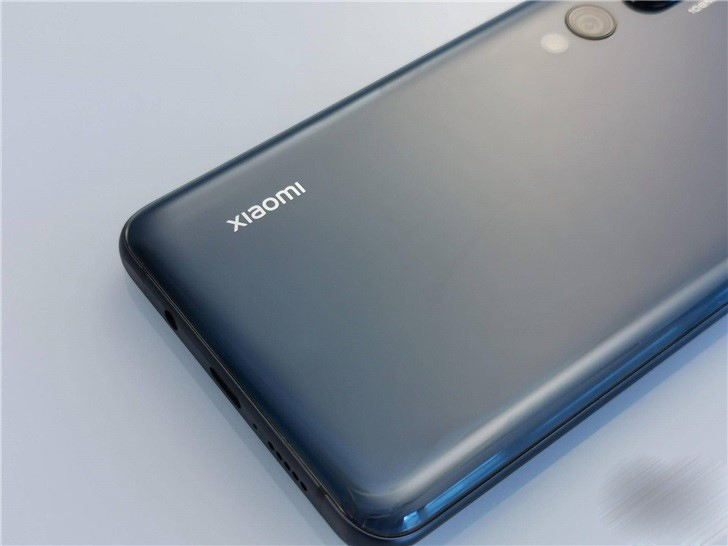 The rear lens module is located in the upper left corner of the back of the body, the "three long strip" and "size eye" five-camera design, two pairs of flash soft light is located on the right side of the "three long strip", next to the words "108MP" and "5 x OPTICAL" represent the Xiaomi CC9 Pro 100 000 pixels and 5 times optical zoom two major selling points.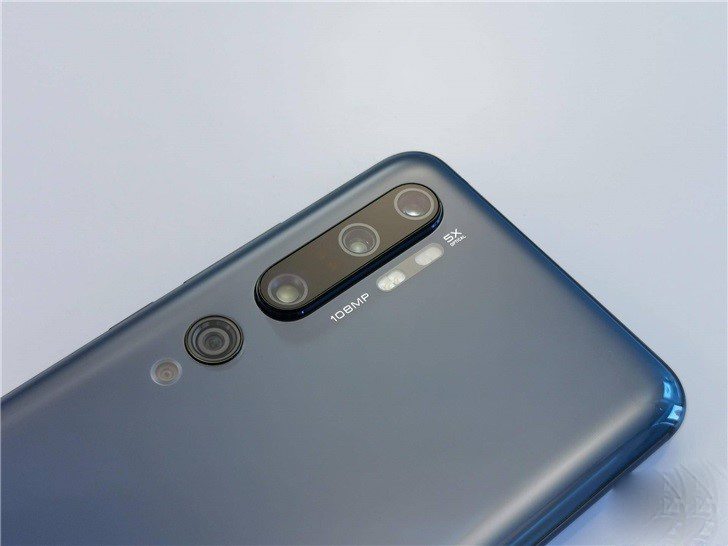 On the front of the body is the familiar water drop screen design, with a hidden handset design at the top, microphone openings and infrared sensors, and speaker openings, microphone openings, Type-C connectors and 3.5mm headphone holes at the bottom.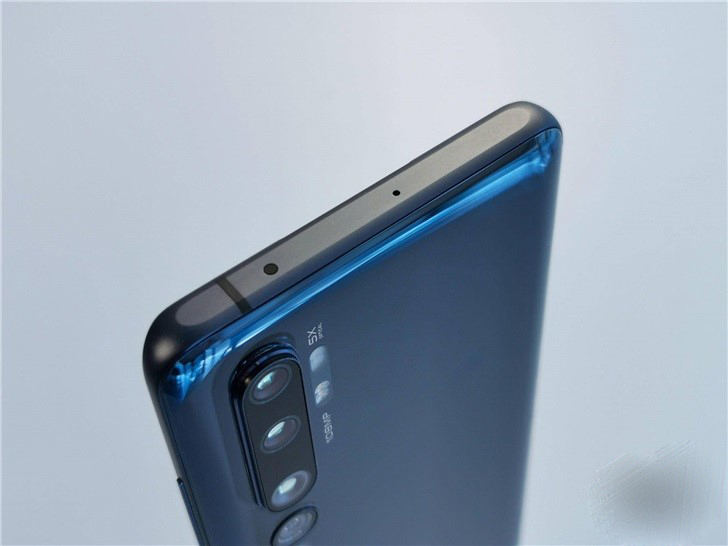 The body of the three circumference 157.8 x 74.2 x 9.67mm, weight of 208g, a small thickness of a centimeter is a bit unexpected, small self-made P30 Pro feel a bit thick, Xiaomi CC9 Pro also "better", plus its use of four-surface design, like a sleek ... Brick. However, good in Xiaomi CC9 Pro retains 3.5mm headphone hole, and supports infrared remote control, NFC and other functions, the sensor is relatively complete.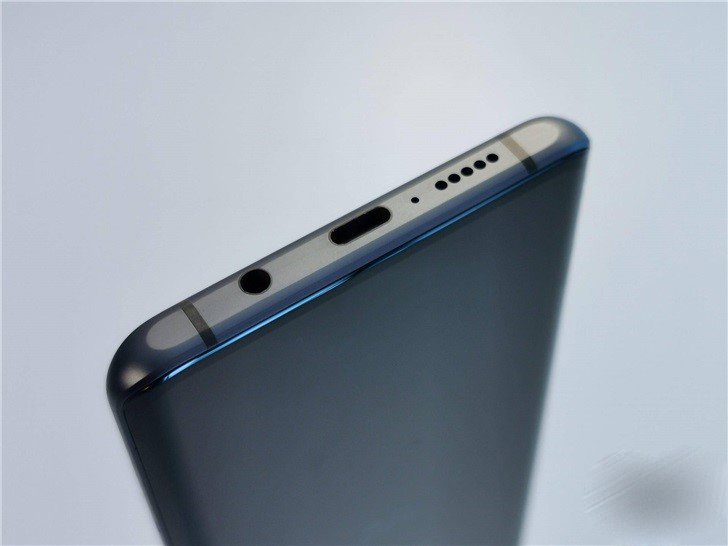 In the screen section, the Xiaomi CC9 Pro features a 6.47-inch dual-surface full screen with a screen ratio of 19.5:9,2340 x 1080 FHD plus resolution, supports DCI-P3 color gamut display, contrast 400,000:1. The screen uses COP encapsulation technology and has good chin width control at only 3.43mm. In addition, Xiaomi CC9 Pro Supports Sunscreen 2.0, which measures a high screen brightness and clear lying content in bright light. And support eye protection mode, effectively reduce the use of screen blue light on vision.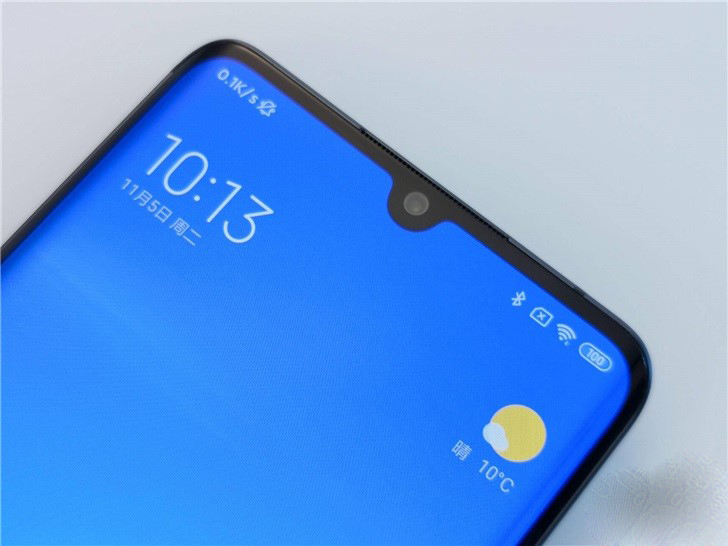 Xiaomi CC9 Pro adopts the world's first ultra-thin screen optical fingerprint module, Z-axis space size of about 0.3mm, the official claim solely to other home models screen fingerprint module about 1/10, greatly increasing the freedom of fingerprint module placement. Friends who have used the fingerprint phone under the screen know that, because of the traditional under-screen optical fingerprint module volume is larger, and the battery can only be misplaced, in order to leave more space for the battery, you need to put the under-screen fingerprint module in a very low position, the experience is not particularly ideal.
The Xiaomi CC9 Pro's ultra-thin under screen fingerprints are stacked directly between the battery and the screen, making it more natural, resulting in a better unlocking experience.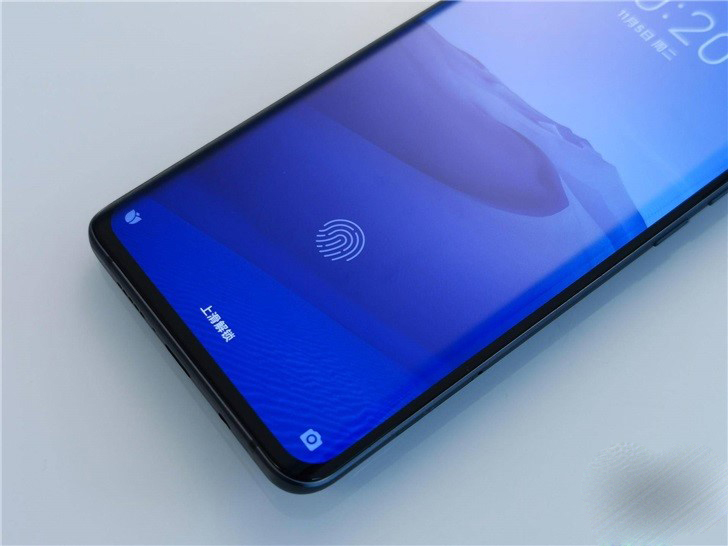 Camera (sample partial compression)
Start with the photo section that everyone pays most attention to. At an image conference in August, Xiaomi officially announced that it would bring a 64-megapixel red-meter phone and a 100-megapixel Xiaomi phone. As we all know, the Xiaomi Note 8 Pro became the first to taste 64 megapixels, while the 100-megapixel was first launched on Xiaomi MIX Alpha.
However, according to Xiaomi's official information at the previous launch, because mix Alpha will not officially open until the end of this year, Xiaomi CC9 Pro became the first 100-megapixel phone officially on the market, and it is also more acceptable to the public, taking into account price factors.
Return to the Xiaomi CC9 Pro, this time Xiaomi is equipped with up to five cameras, from bottom to top for the macro lens, ultra-wide angle lens, main camera, portrait lens and an ultra-long focal lens, and these five lenses together, completely covered with 13mm to 125mm focal length, it's equivalent to having a zoom lens on your phone.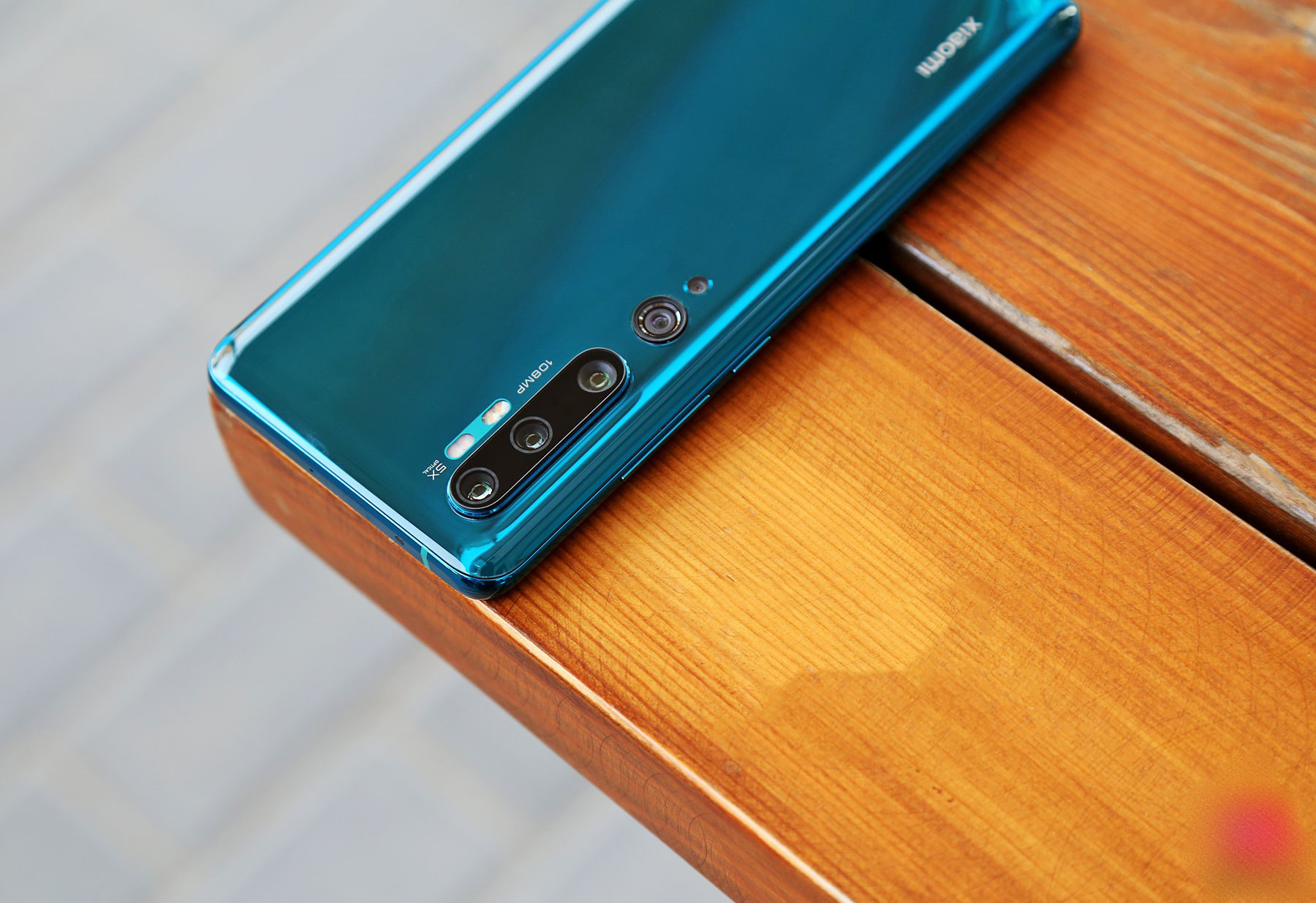 Let's start with this 108-megapixel main camera. It features the ISOCELL Bright HMX sensor, developed jointly by Xiaomi and Samsung, the industry's first mobile image sensor with more than 100 megapixels, plus an oversized light-sensitive area of 1/1.33 inches and a large f/1.69 aperture.
It's worth noting that, unlike the previous 48-megapixel GM1, the ISOCELL Bright HMX supports hardware with 100 million pixels straight out, rather than algorithmic compositing, and the single pixel size is still 0.8? m. At the same time, it still supports a four-in-one output of a better photo image.
The same point is that, by default, Xiaomi CC9 Pro outputs 27 megapixels and a picture size of 6016 x 4512, and you can manually turn on 108M mode in the camera interface to get a 108-megapixel picture with a size of 12032 x 9024 and a size of 10MB or more. Oh yes, it also supports RAW-style shooting, and from the actual sample information, a single picture can exceed 50MB.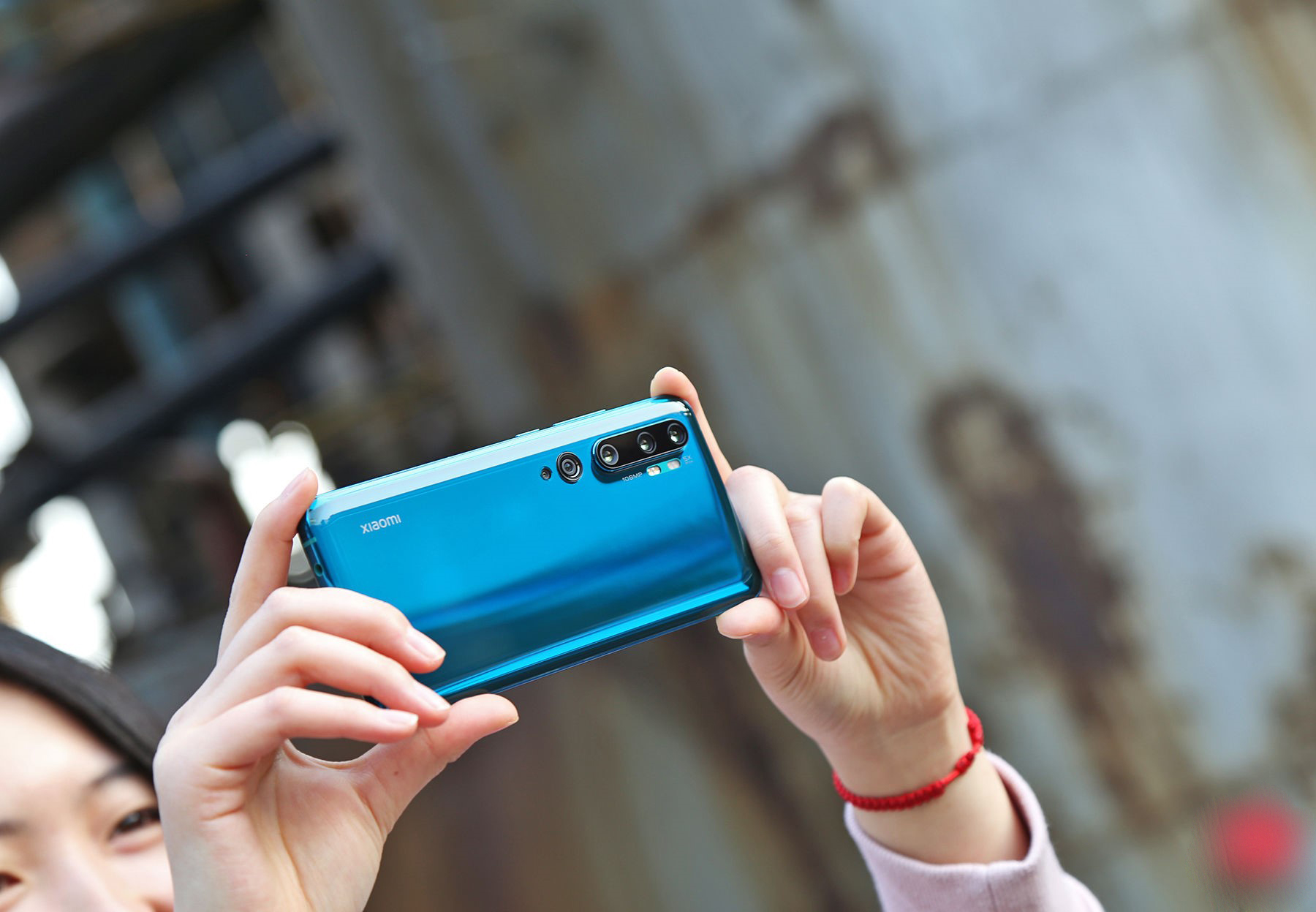 In the previous 48 megapixel and 64 megapixel related evaluation article we have also mentioned many times, in high pixel mode, because the area of a single pixel is relatively small, so can contain less information, more suitable for bright scenes, and once the light conditions are darker, the imaging effect may not be ideal.
Of course, high pixels will certainly add some gimmicks to the phone itself, but beyond that, the improvement it brings to the actual photo-taking experience is also real. After shooting from a distance, you can also make it easy to perform a secondary composition in addition to getting relatively clear picture details.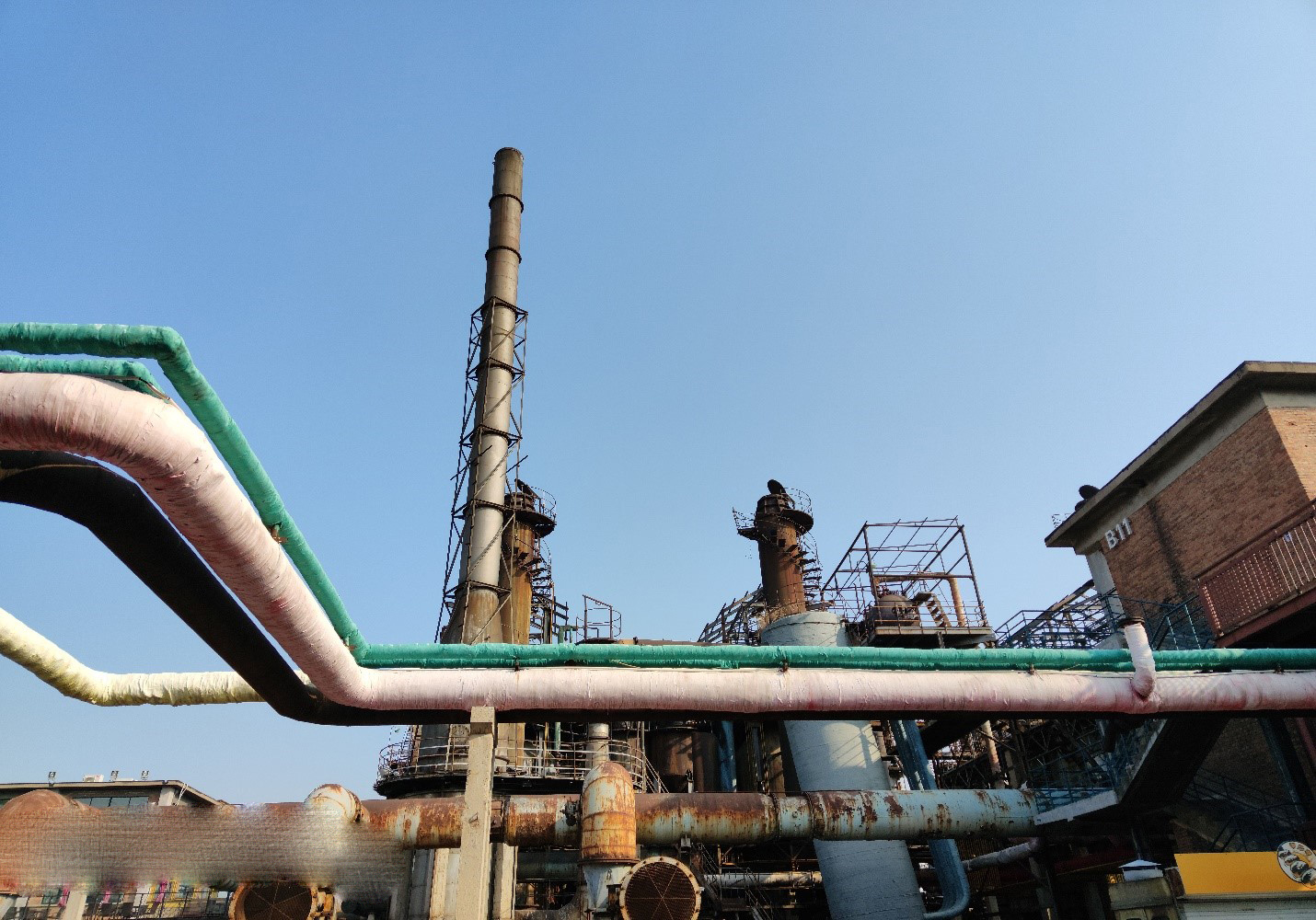 Explain in a set of samples. On the top is a sample taken in 108M mode, if you don't look closely, the naked eye can hardly notice the light bulb on the second chimney ladder on the left, but in ultra-clear preview mode, this detail becomes very obvious, and in a way, it can completely replace the long-focus lens (for typography, for typography, Here we've flipped the picture after zooming in on the bottom).
We noticed an interesting detail during the shooting process, this time Xiaomi added a panoramic preview-like feature to the CC9 Pro's camera app to turn on the picture taken in 108M mode, triggering 100 million ultra-clear preview mode after two double-clicks, with a box appearing in the lower right corner of the camera interface. It's also very user-friendly to make it easier for you to see the details of the picture by dragging the blue square inside.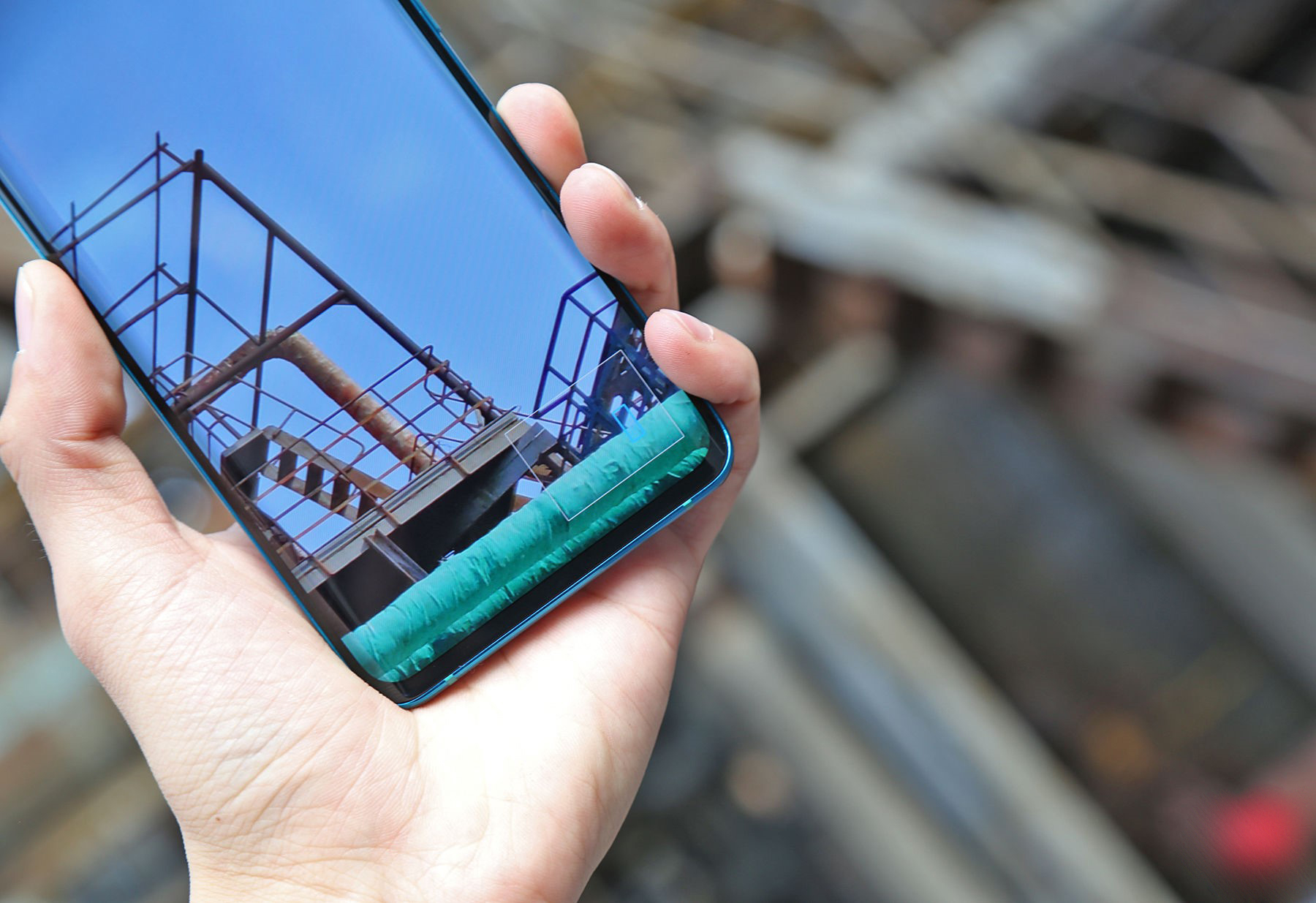 After introducing the main imaging section, there are two other places to explain, one is 108M mode shooting, because the Xiaomi CC9 Pro is equipped with qualcomm 7 Series flagship Dragon 730G, so processing slightly slower, after pressing the shutter about 2 seconds of waiting time, But you don't have to be in the same position all the time; this time it's divided into standard and exclusive versions, the former 7P lens, and the other with the 8P lens that's rare on your phone today.
In addition to the main camera, the Xiaomi CC9 Pro's macro lens has a recent focus distance of 2cm (although not officially stated, but the actual pixel is 2 million), combined with an ultra-wide angle lens for 1.5cm focus distance, an ultra-wide angle lens with 20 megapixels and a viewing angle of 117 degrees, and a portrait lens of 12 megapixels, a single Pixel size 1.4 m, 50mm focal length, ultra-long focus lens supports 10x mixed optical zoom and up to 50x digital zoom (5mp pixels).
Among them, the main camera that may involve jitter and the ultra-long focal lens, which may be involved in jitter, supports OIS optical stabilization. In addition, in order to still be able to image well in low light conditions, the Xiaomi CC9 Pro rear camera adds two soft lights and a new super night mode based on the regular dual flash.
The following is a sample of the real shot, without any post-treatment, together to appreciate the next.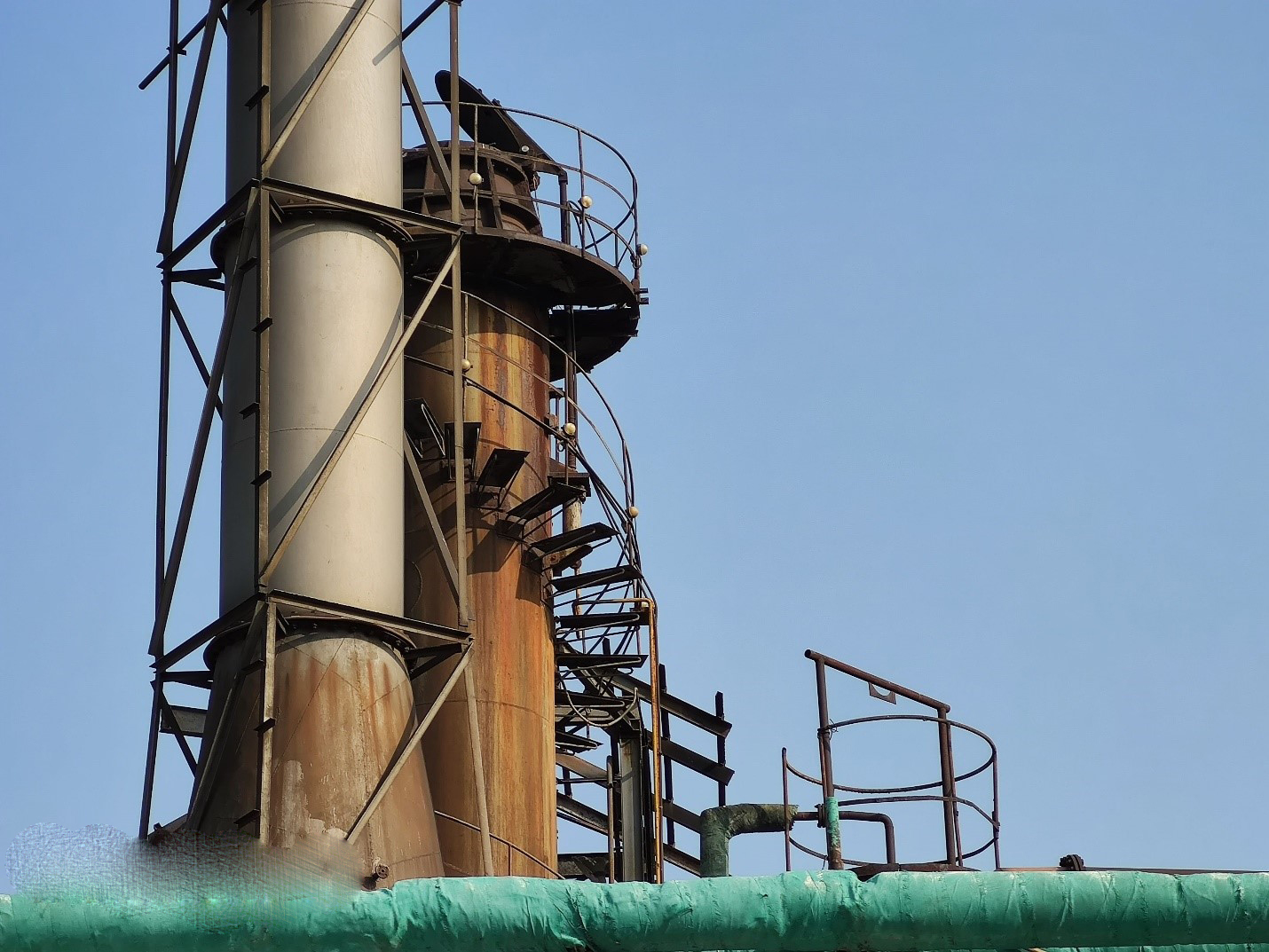 5x zoom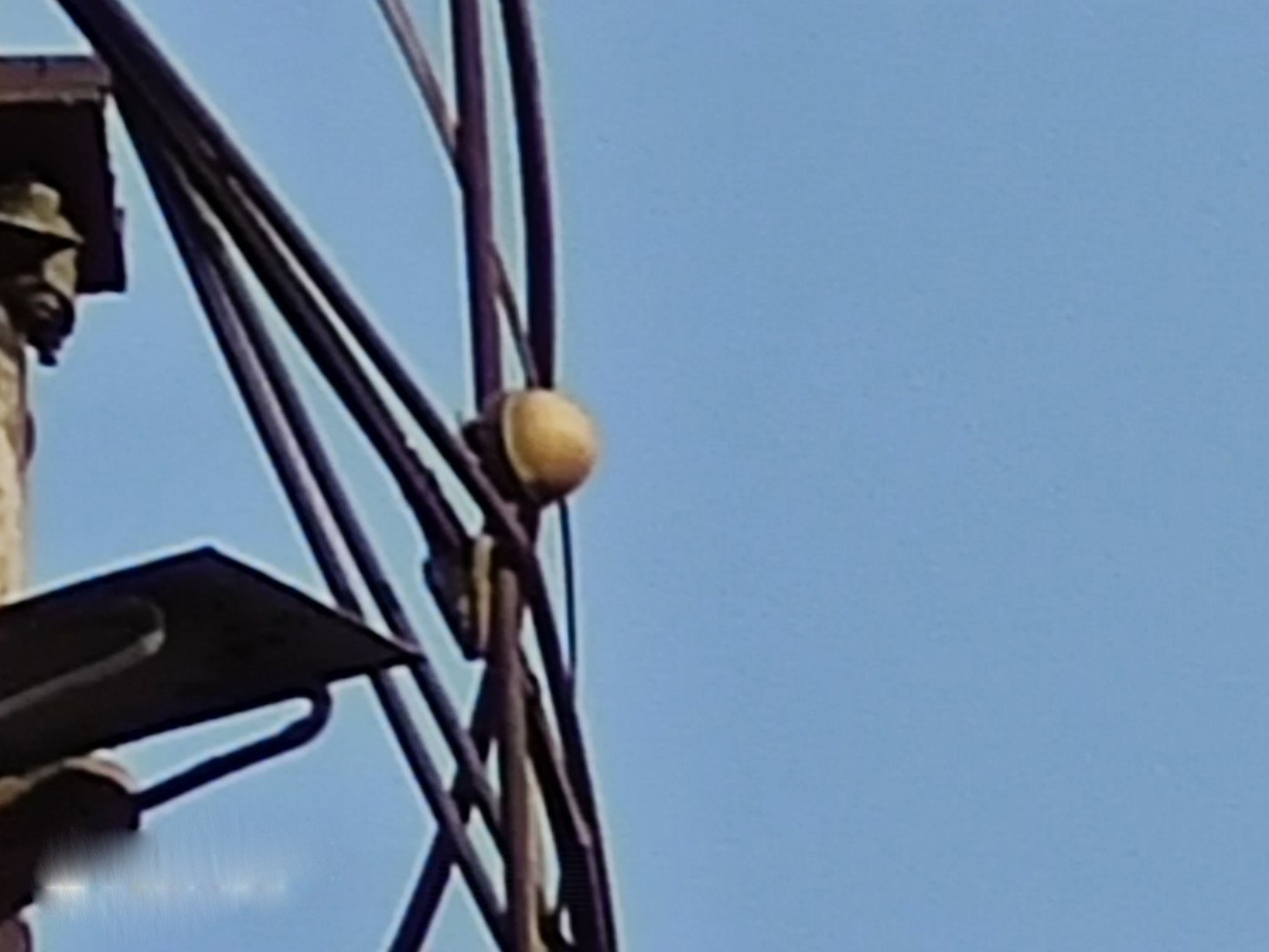 50x zoom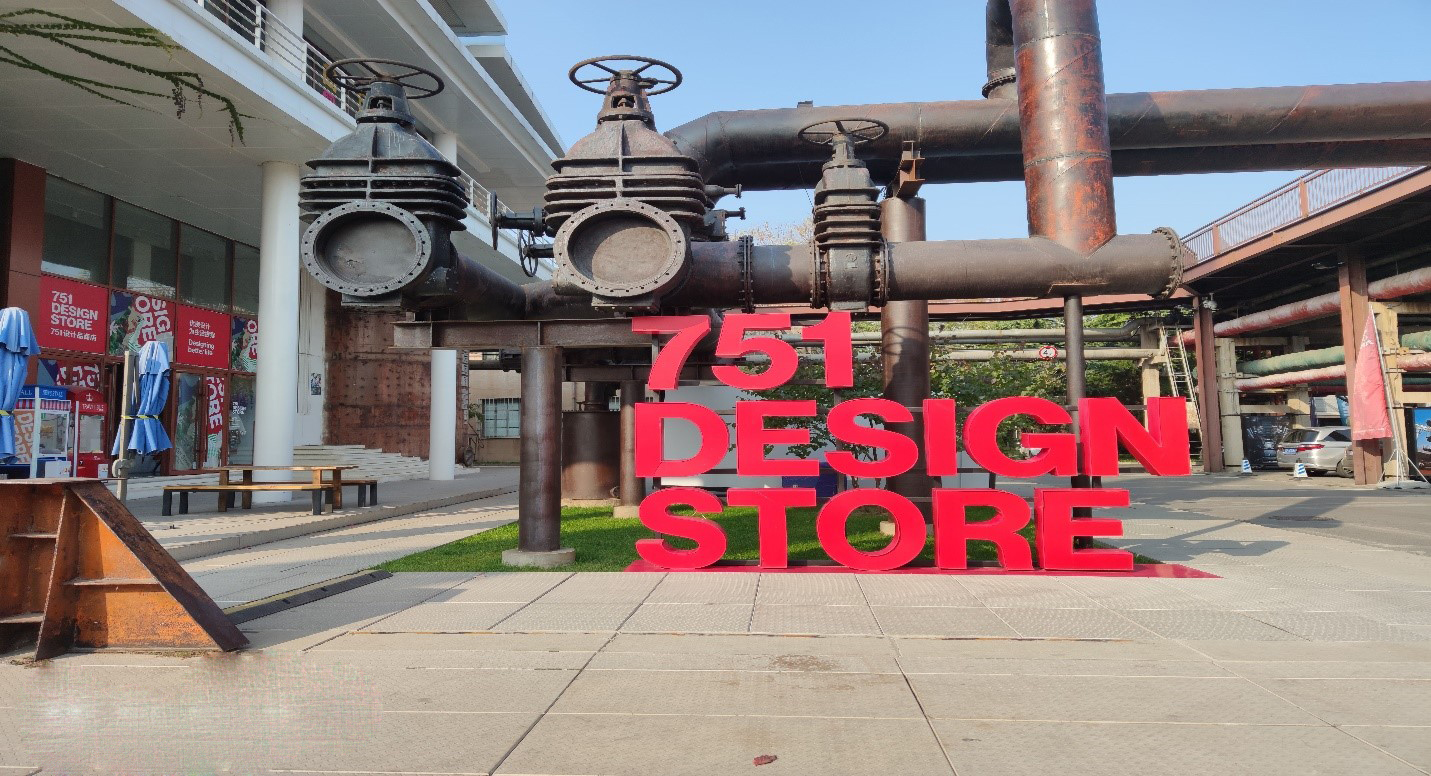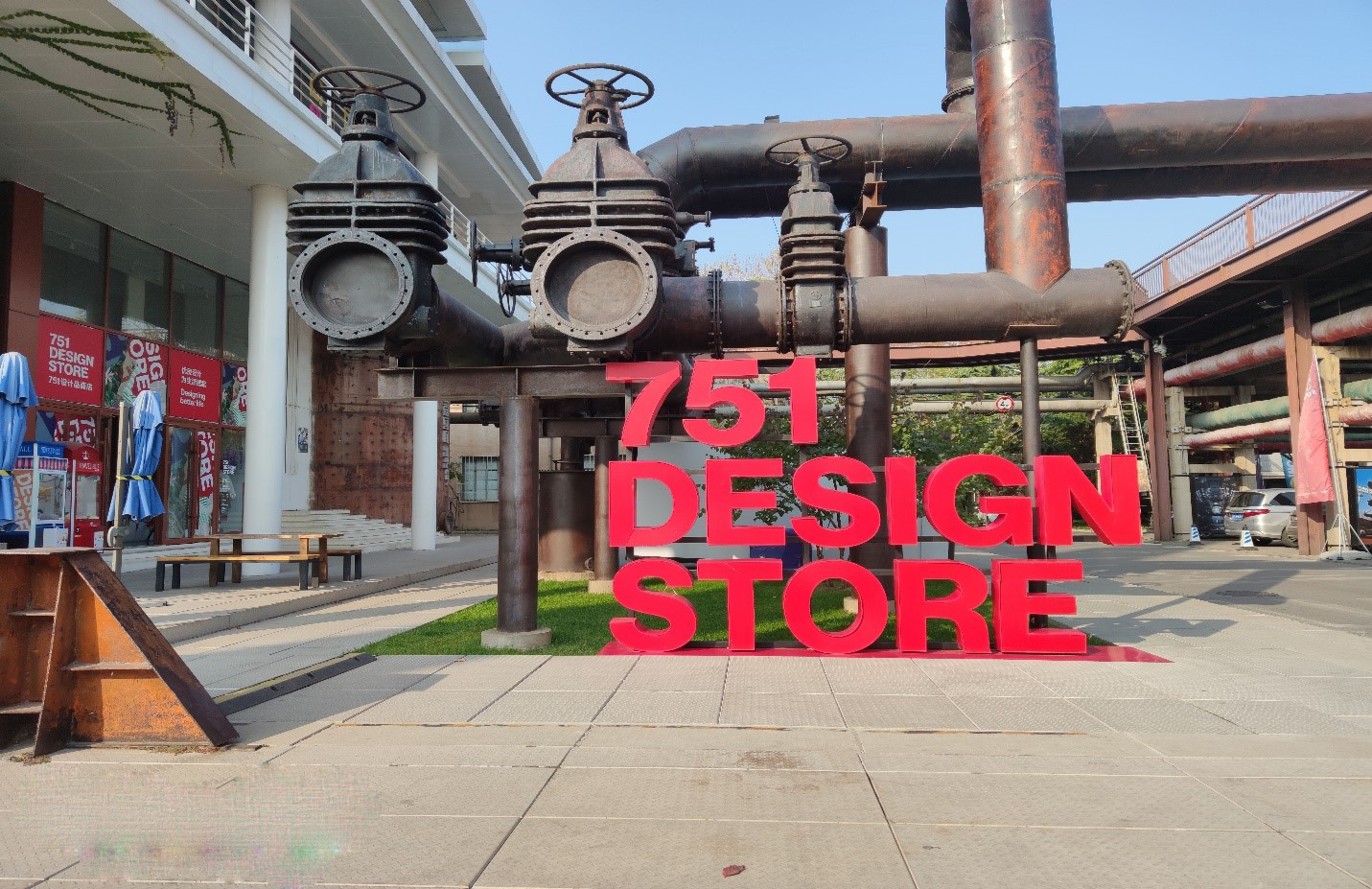 Ultra wide angle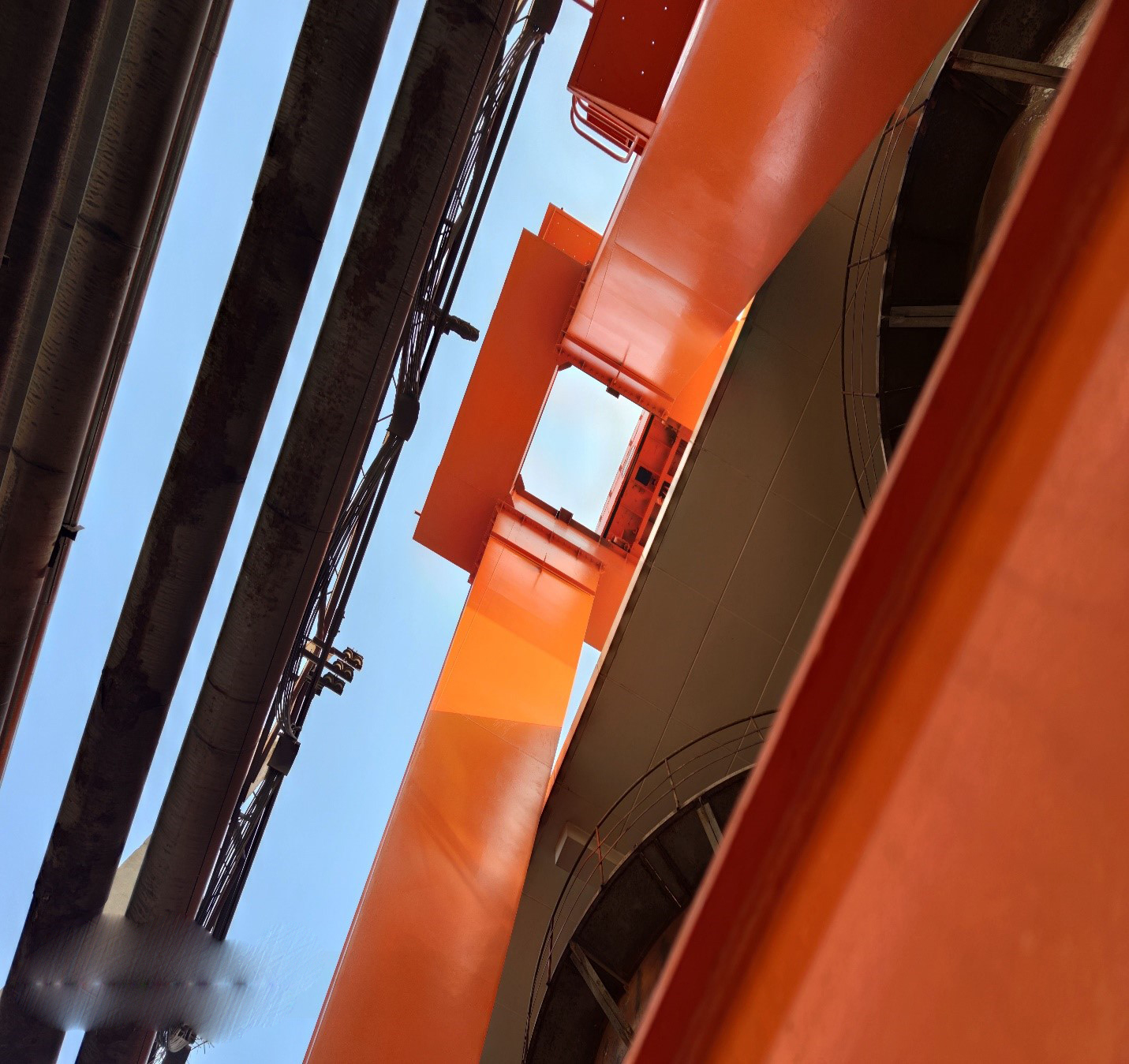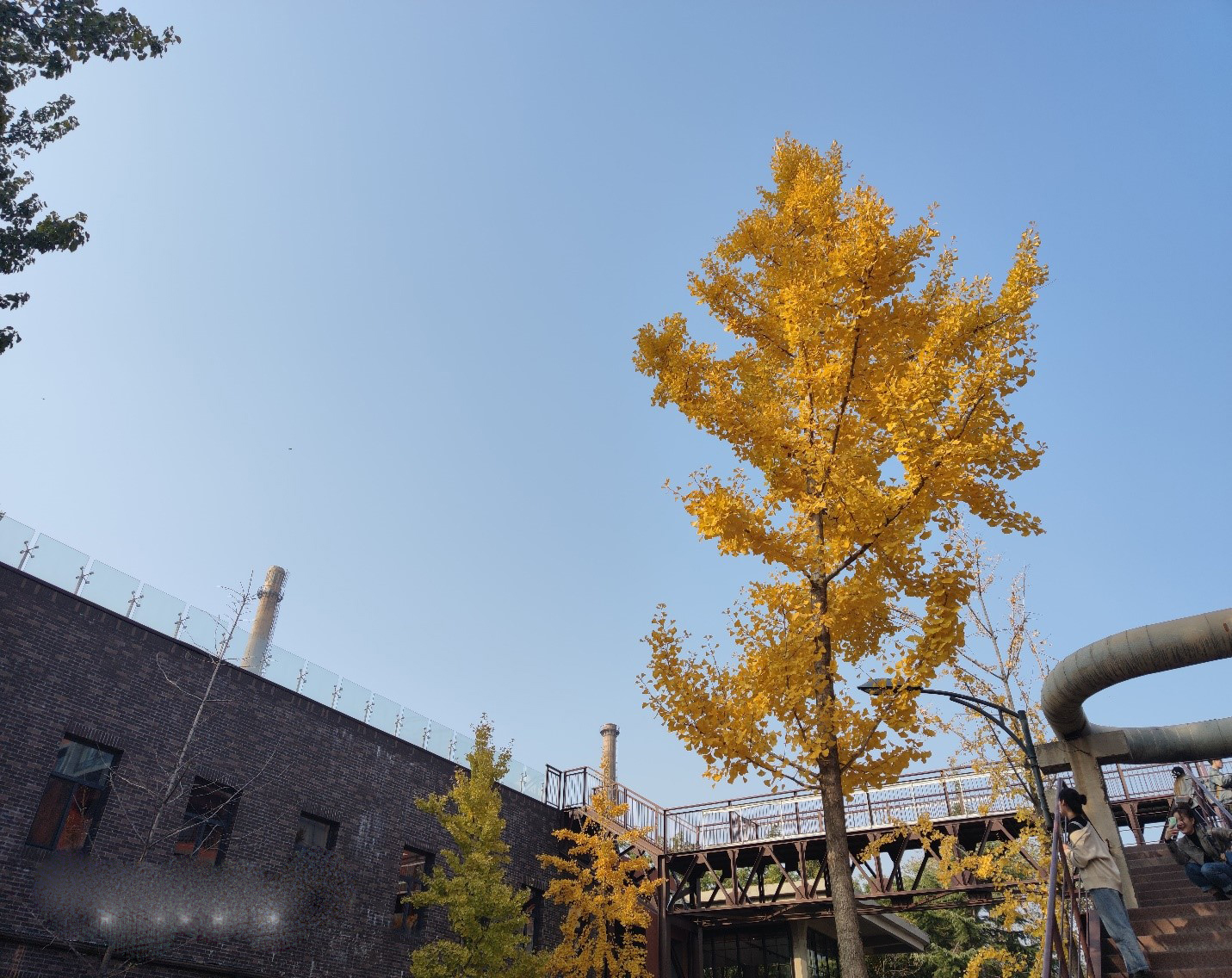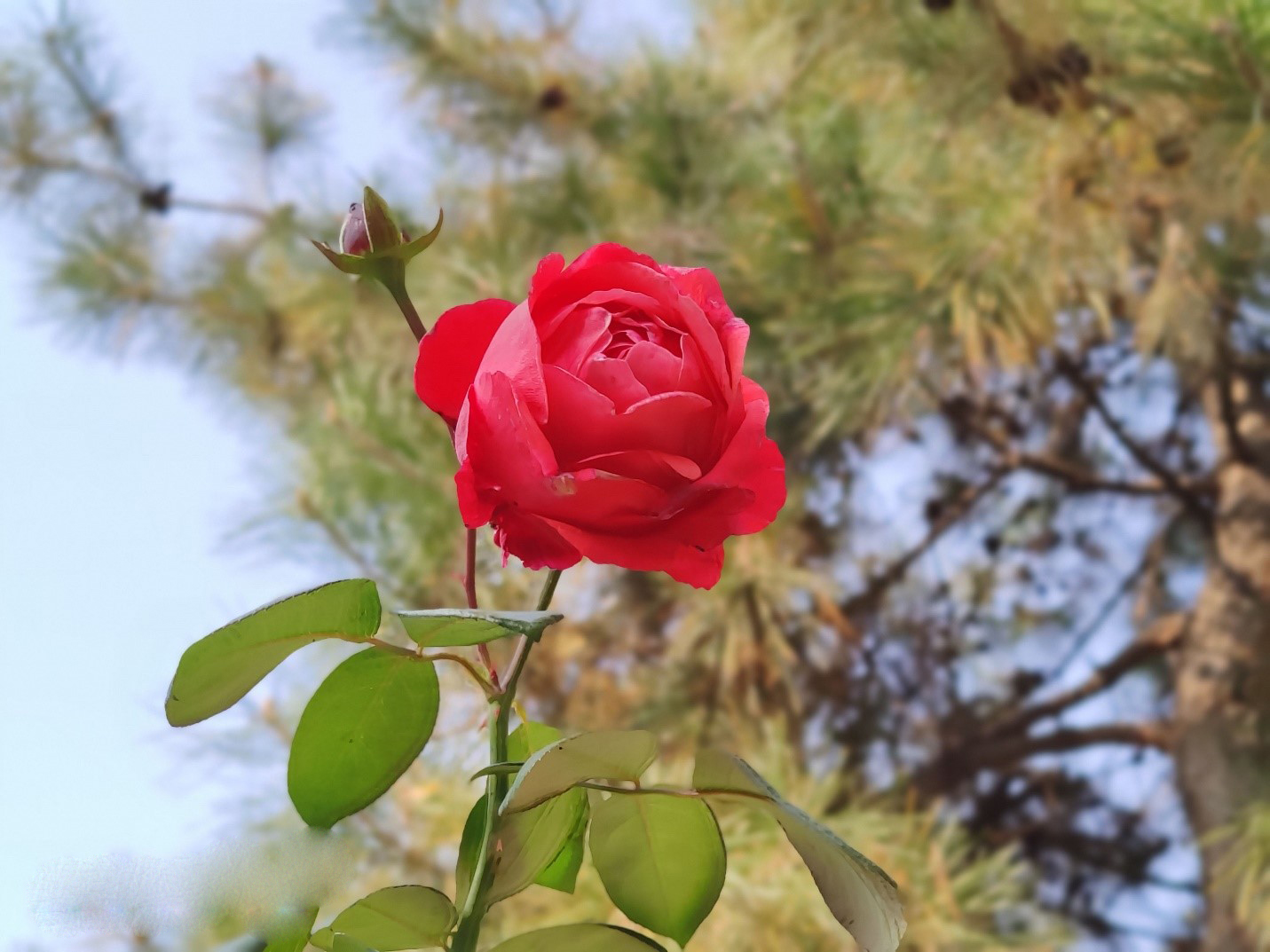 Portrait mode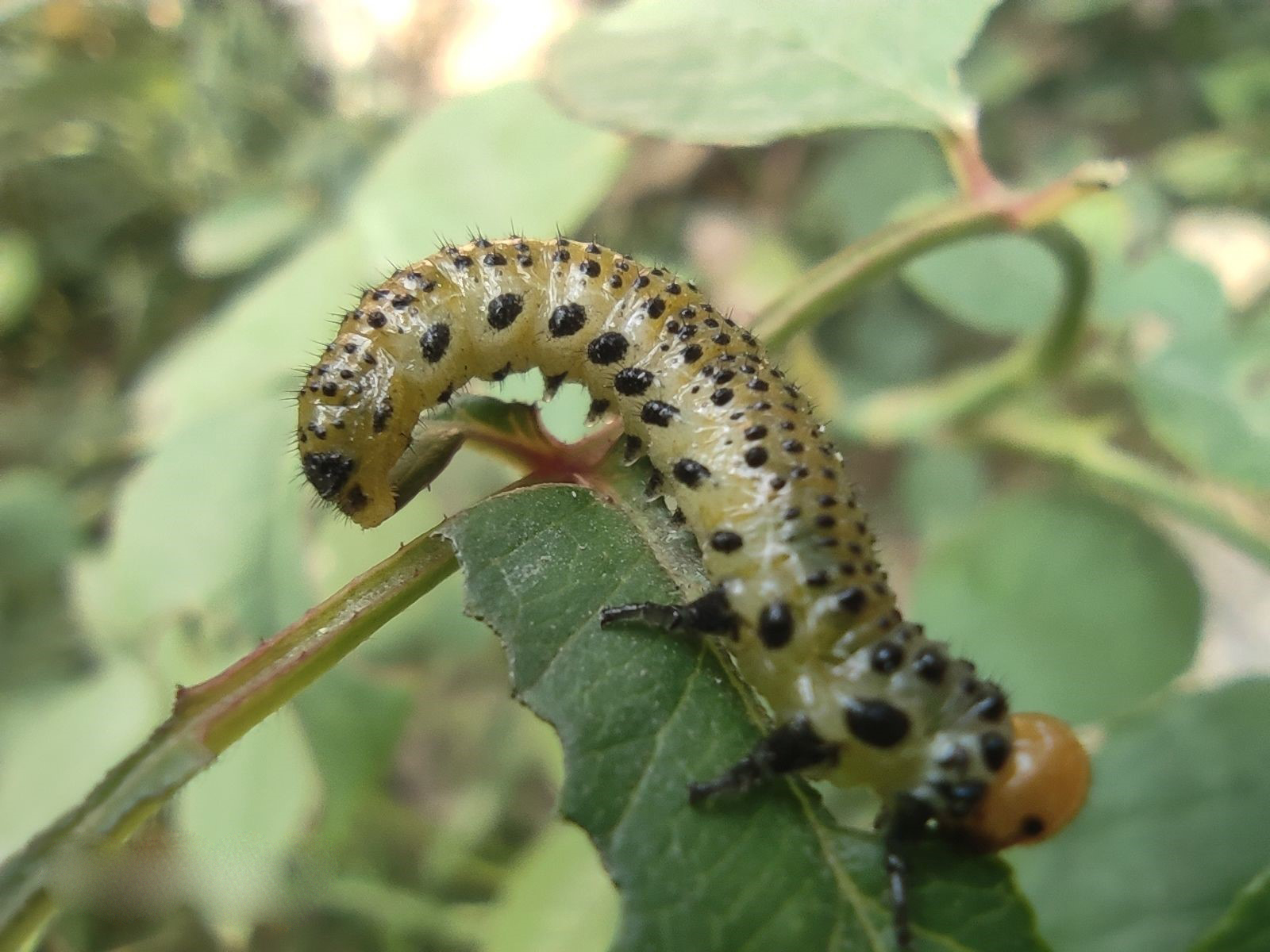 Macro mode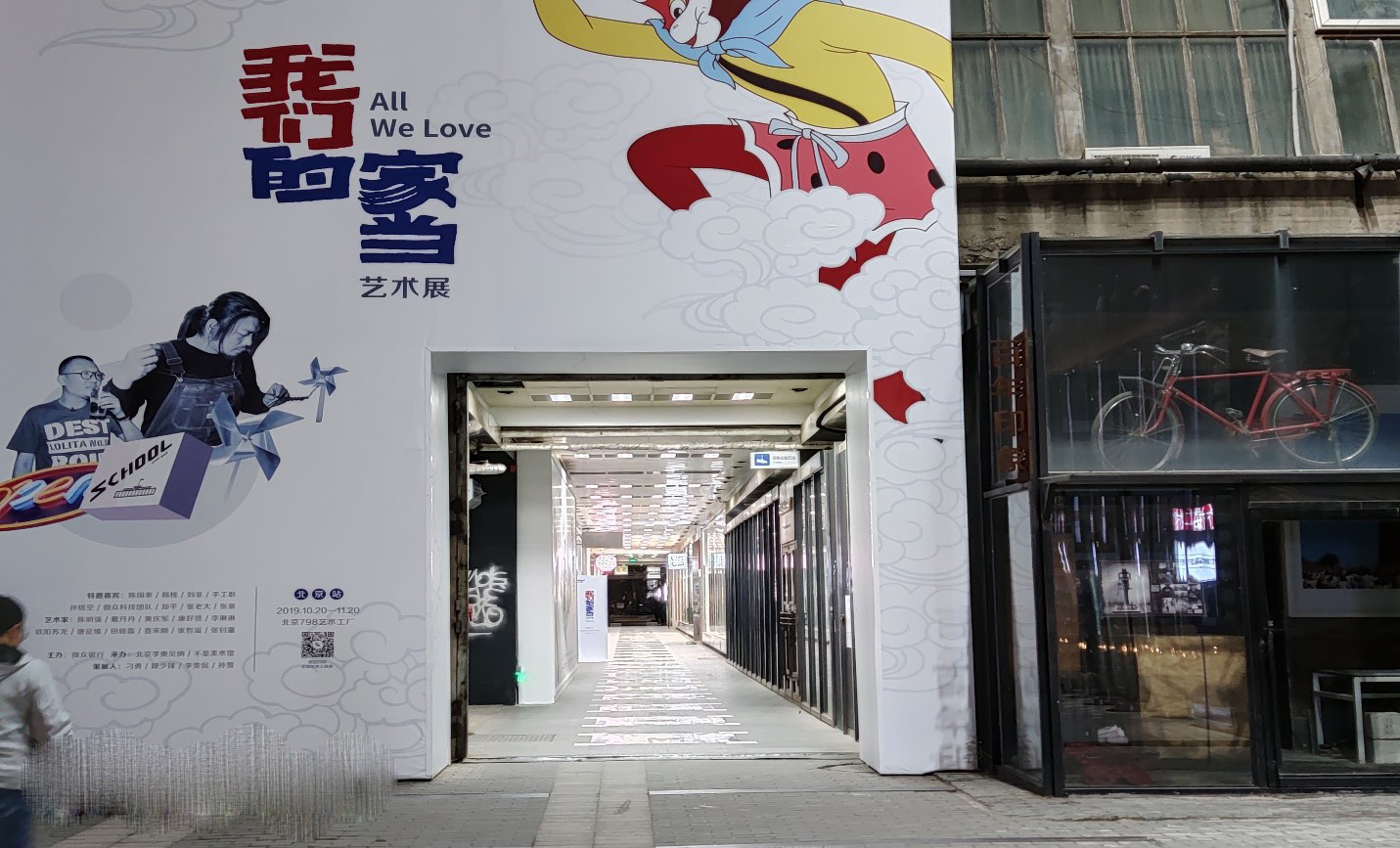 Night Mode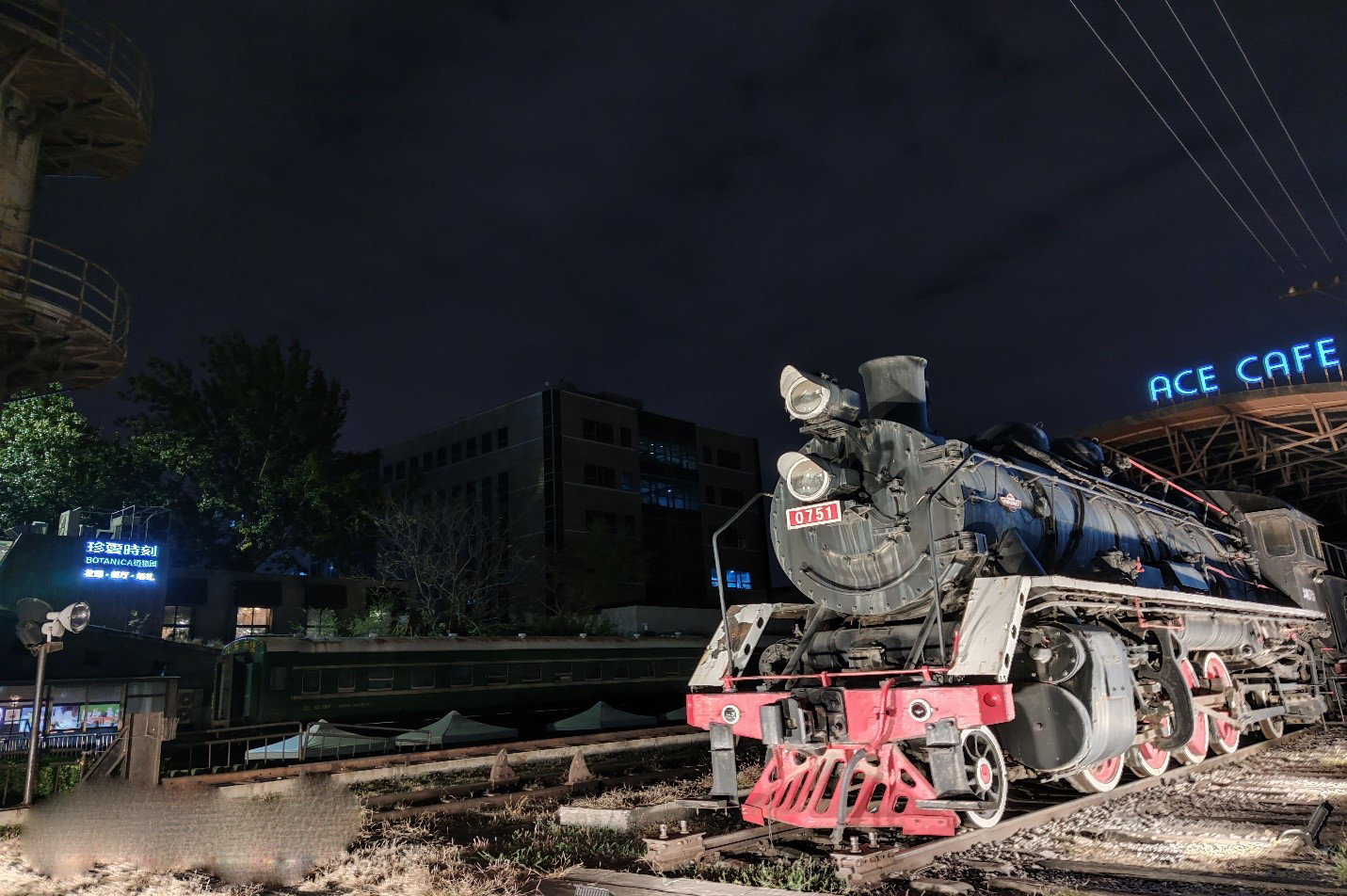 Night Mode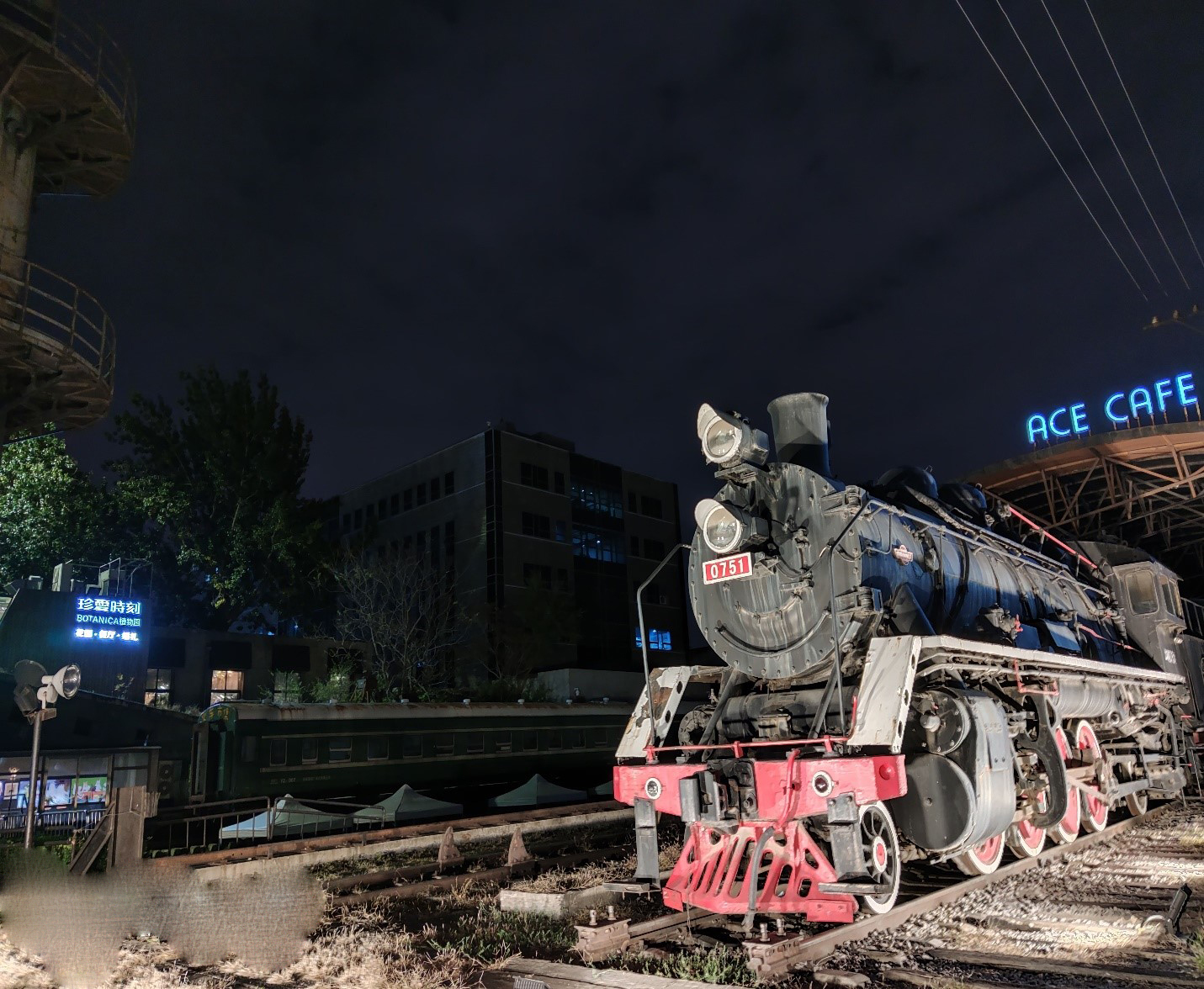 Night Mode
Make a brief snap of the Xiaomi CC9 Pro. Overall, in this product, the small rice pile is very full, and from its actual sample performance, the combination of five cameras not only can provide good imaging results, but also bring more playability, is the recent period of all the new mobile phone products, the best comprehensive camera capability.
6.47-inch dual-surface water drop screen with special screen fingerprint scheme While a 100 megapixel lens can lead to better imaging, the problems that come with it are obvious. Because the lens module is very large, resulting in further compression of the interior space of the Xiaomi CC9 Pro body, it is very difficult to control the thickness in a more desirable state.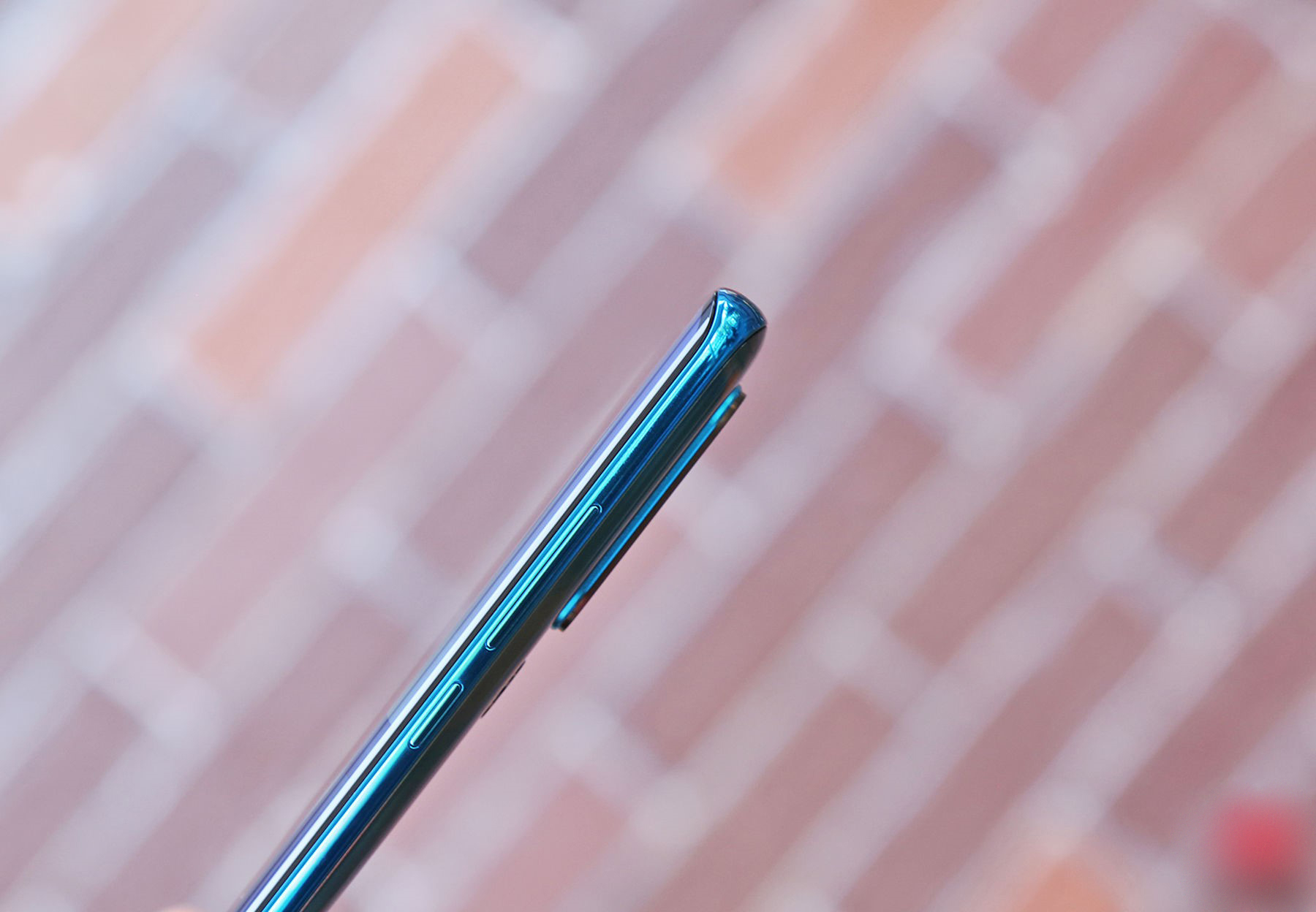 According to official data, its body thickness reached 9.67mm, although the overall screen option selected water drop screen, but still than the vast majority of mobile phone products using lifting structure to come thicker. To make it look too thick, the Xiaomi CC9 Pro has a double-curved screen on the front and four-curved glass on the back cover.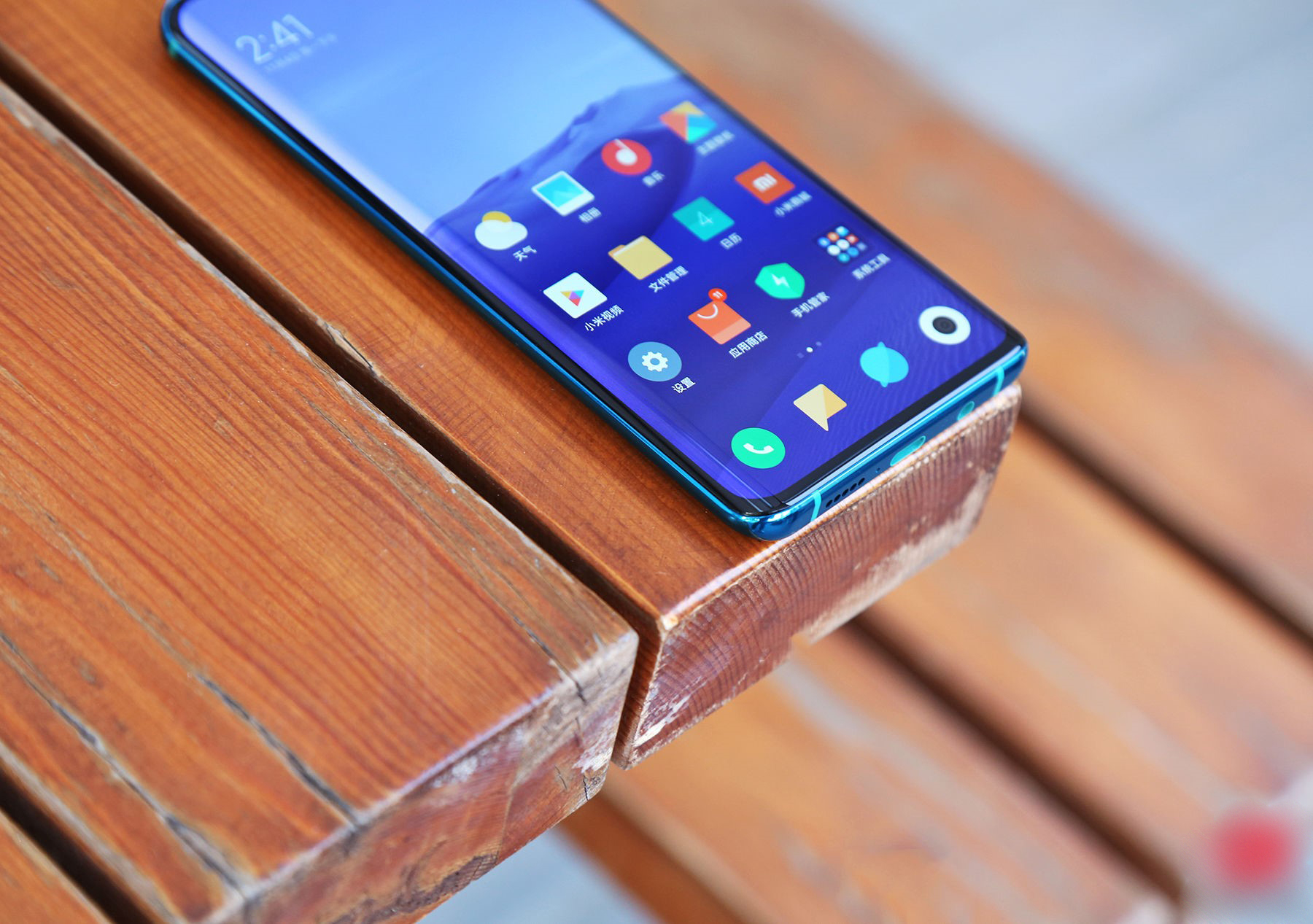 In addition to the thickness, the xiaomi CC9 Pro also comes to 208g, which is not the heaviest in this year's new handset, but not light. However, because the back of the arc processing is more reasonable, and palm fit is very high, relatively comfortable to grip. At the same time, considering that the interior of its fuselage is stuffed with a large battery with a capacity of up to 5260mAh, it is still acceptable (after all, the long-range is real).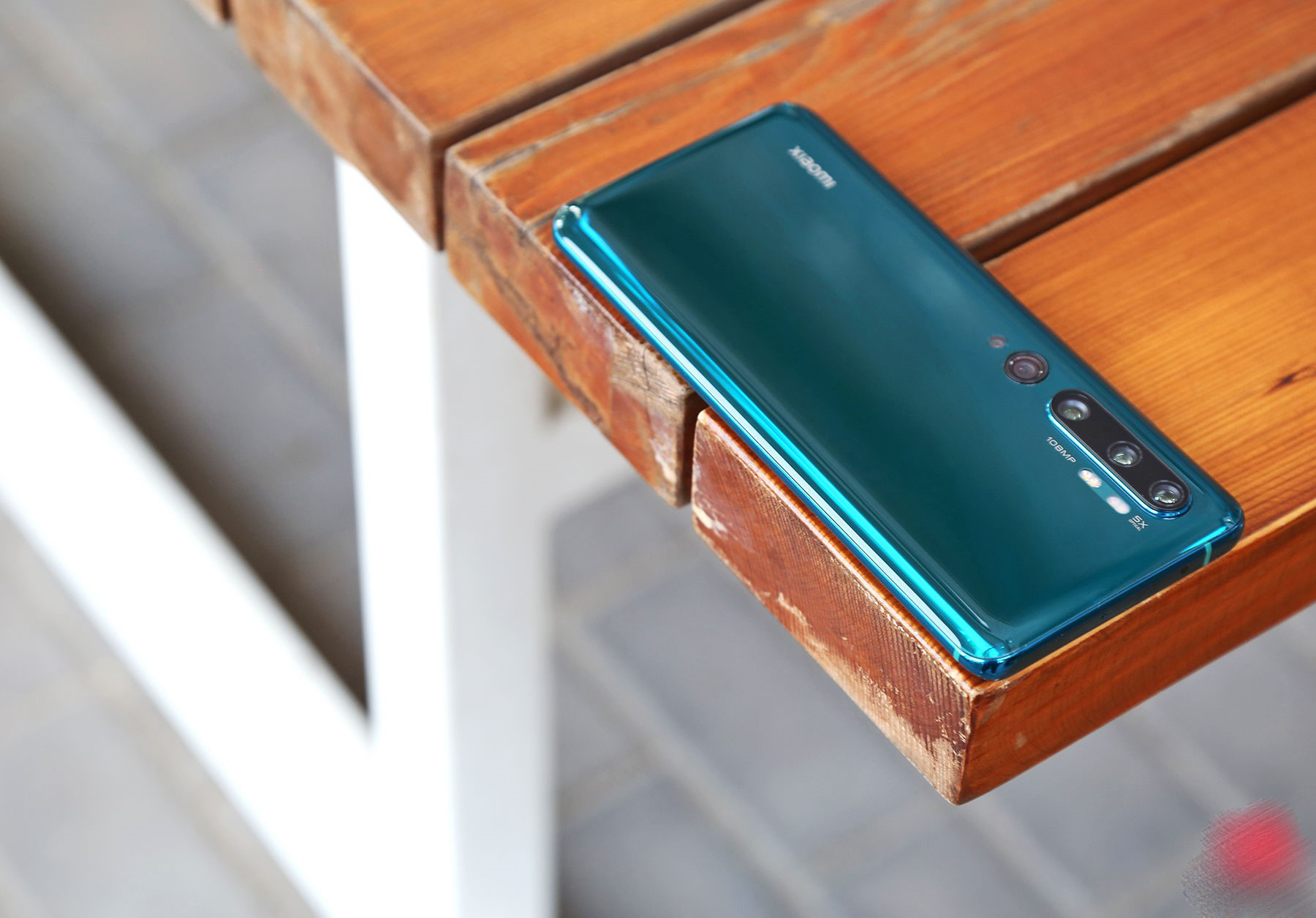 In terms of specifications, it has a screen size of 6.47 inches, a COP package with a scale of 19.5:9, FHD plus resolution, support for DCI-P3 color gamut display, and a contrast ratio of 400,000:1. The Eye Health section, which also supports dark mode, is certified for low blue light in the German Rhine T-V.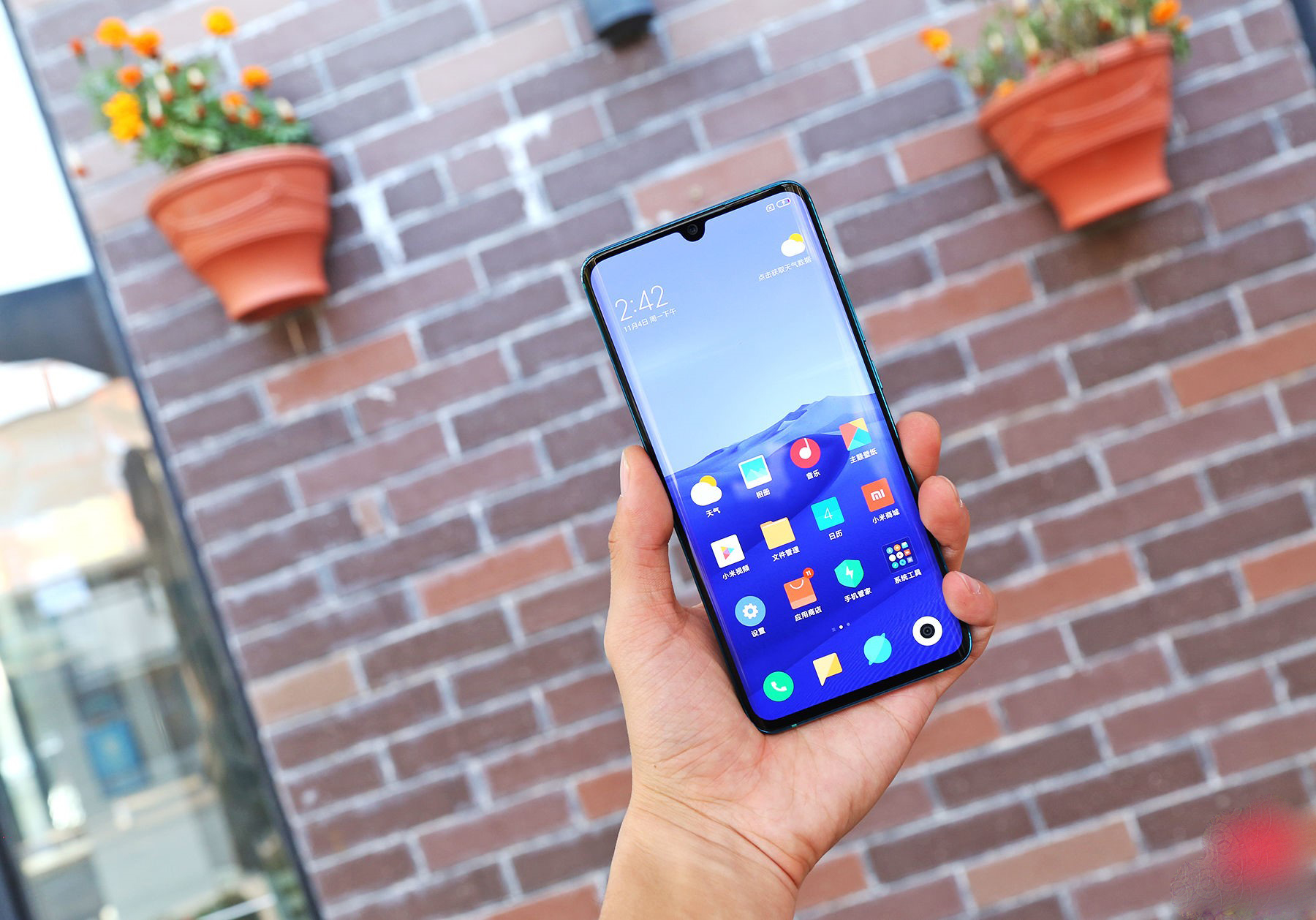 It is worth mentioning that the border width control, Xiaomi CC9 Pro did a very good job, not only the upper, left and right three borders, its lower border width is also very narrow, only 3.43mm, in Xiaomi's many mobile phone products, second only to MIX Alpha, than the previous Xiaomi CC9 chin is much narrower.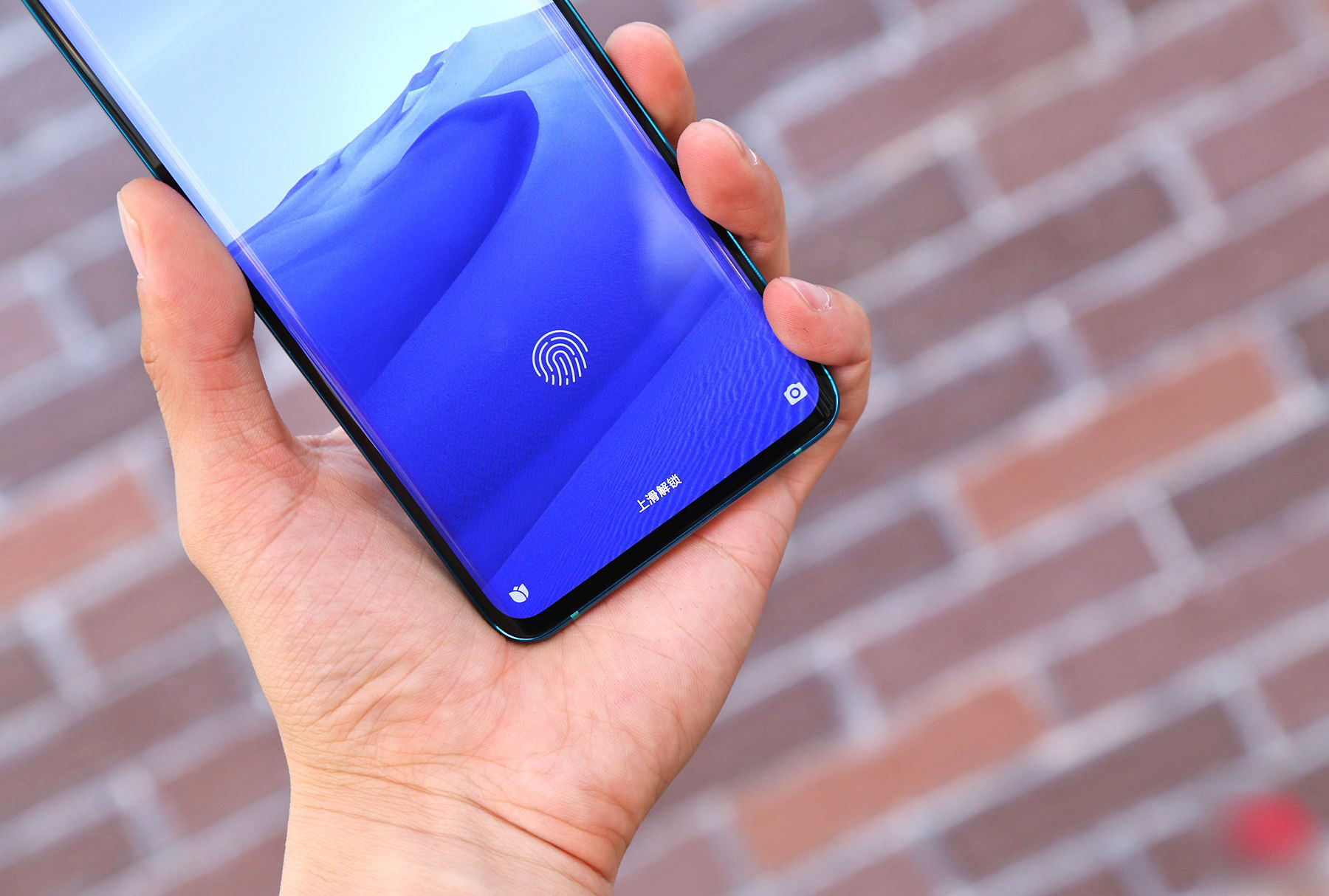 Screen fingerprints are still preserved, but this time the Xiaomi CC9 Pro has been used with the new "" Ultra-thin under-screen optical fingerprint module" with the current common optical screen fingerprint scheme is different, its direct stack in the middle of the battery and screen, the position is relatively slightly on the upper, unlock edited just below the thumb, easy to operate.
At the same time, its optical fingerprint module uses the microlens and micro-collator way, in short, it does a lot of collimation above the fingerprint photosensitive components, each collimated hole is set above the microlens, the advantage is to be able to more effectively avoid the impact of other light, anti-jamming ability is stronger, The actual recognition accuracy and unlock speed are good.
Configuration Experience
Xiaomi CC9 Pro uses Qualcomm Dragon 730G mobile processing platform, 8nm process, kryo 470 CPU with the same architecture as The Dragon 855, Spectra 350 ISP, fourth generation AI Engine, added 855 with series of tensor accelerator HTA, AI computing power has been greatly improved. Compared to the Dragon 710, CPU performance is up 35%, graphics computing performance is up 25%, and AI performance is up 100%. In terms of storage mix, the Xiaomi CC9 Pro offers 6GB/8GB plus 128GB/256GB.
G in the 730G is an acronym for Gaming, which is optimized for games, improving the computing power of 730 graphics by 15%, improving performance in everyday games and running mainstream games smoothly. In addition, Xiaomi CC9 Pro also supports game Game Turbo features, support 4D seismic and other functions. Specific game experience, We small editor played the more popular "King's Glory" and "Peace Elite." In "Glory of the Kings", Xiaomi CC9 Pro performed well, with a basic ally of 60 frames.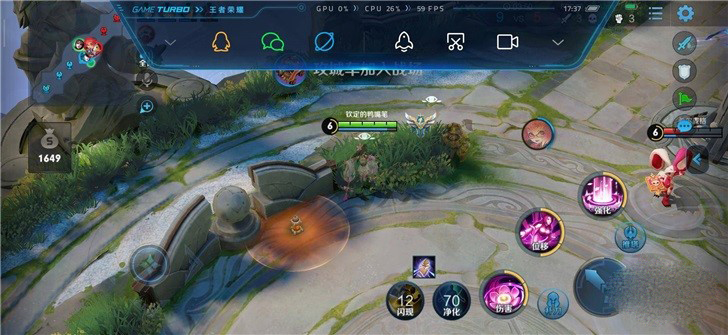 In "Peace Elite", due to game limitations, Xiaomi CC9 Pro game quality and frame rate can be turned on to "high", the game frame rate is basically maintained at 30 frames, frame rate fluctuations than "King's Glory" will be greater, after all, "Peace Elite" map scene is more complex, overall, Xiaomi CC9 Pro's Qualcomm Dragon 730G basically handles the game scenario better.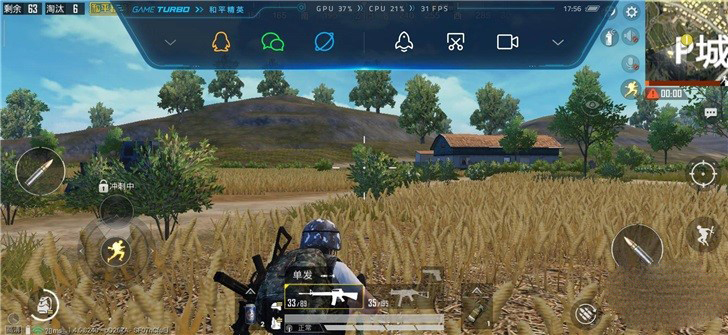 In terms of audio hardware, the Xiaomi CC9 Pro features a 1216 ultra-linear unit speaker with a built-in Smart PA, equivalent to a 1cc oversized rear cavity, which officially claims to be 1 x the same as the previous generation. On the software algorithm, Mi Sound's self-developed sound is optimized for the needs of video, games and other applications. The sound loudness of the measured Xiaomi CC9 Pro is really very loud, but unfortunately it does not use the design of dual speakers, in the test game session, the feeling of listening to the sound of the position almost means, but don't forget it still has 3.5mm headphone hole, need to listen to the sound of the voice point of the words to wear headphones to play the game it
In terms of NFC, the Xiaomi CC9 Pro uses the Xiaomi 9 Pro's NXP SN100T NFC chip to support multi-function NFC, which can be used such as Xiaomi Bus, MIPay, Xiaomi Men card and more. It is not an exaggeration to say that Xiaomi's NFC in terms of function should be the most abundant of many domestic mobile phones, NFC function to bring convenience, once used to be inseparable. In addition, Xiaomi bus to provide Beijing-Tianjin-Tianjin-Tianjin card permanent free card-opening benefits, can be used in the country's 257 cities to support the Ministry of Transport national transport interconnection standards, while supporting the free migration of old mobile phones.
Charging life
The Xiaomi CC9 Pro comes with a large 5260mAh battery and supports 30W fast charging. We measured charging starting at 0%, 58% on half an hour and 98% on an hour, all filled for a total of 63 minutes, the same as the official claim of 65 minutes full of large batteries.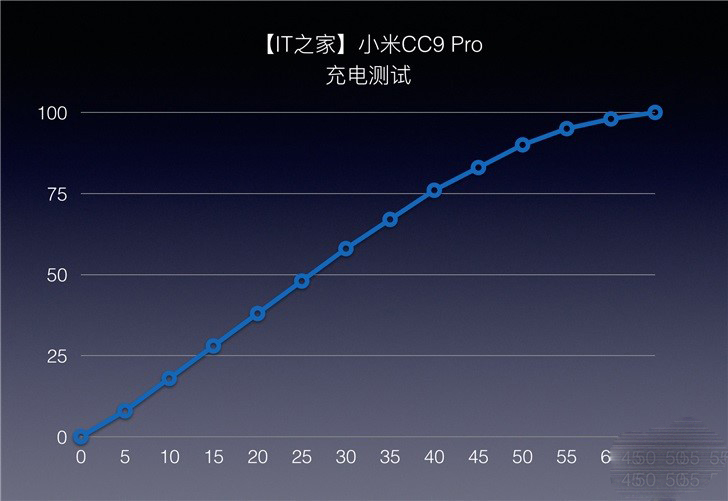 In terms of battery life, We tested for everyday use. Before the test, the small editor will be the phone's system brightness to 50%, the volume is also 50%, Wi-Fi, Bluetooth are turned on, the test content and results are as follows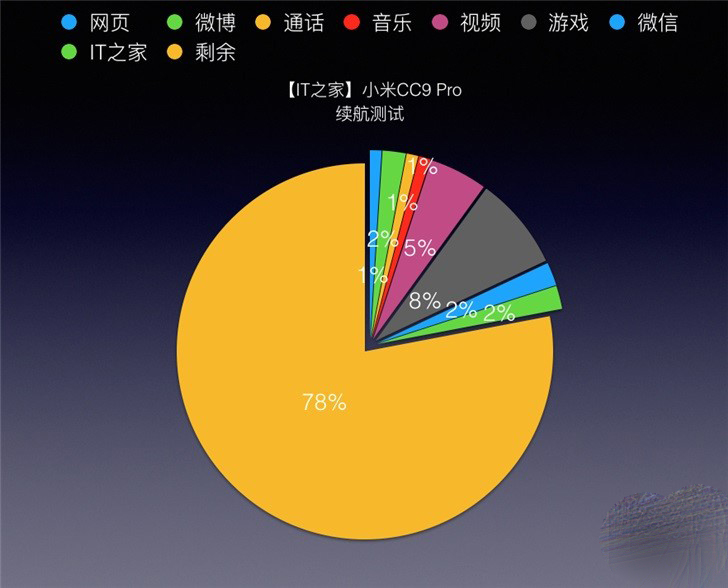 • Wi-Fi environment to see the web page for 30 minutes, power consumption 1%;
• Wi-Fi environment brush micro-blogging for 30 minutes, power consumption 2%;
• 30 minutes of talk, power consumption 1%;
• Wear headphones to listen to music online for 30 minutes (breath), power consumption 1%;
• Online play "Beep Mile" 1080P video for 30 minutes, power consumption 4%;
• Play "Peace Elite" for 30 minutes, power consumption 8%;
• Use WeChat for 30 minutes, consume 2%;
• Brush the IT Home App in a Wi-Fi environment for 30 minutes and consume 2% of your power.
• 78% of remaining power
Overall, although the Xiaomi CC9 Pro's body is very thick and heavy, but its 5260mAh large battery is really not cover, enough to support the full day of use, coupled with high efficiency 30W fast charge, battery life is not its users need to worry about the problem.
Summarize
As a new product of Xiaomi CC series, the style continues its fashion design elements, perhaps many people will think xiaomi CC series is designed for girls, but Xiaoxiao think this Xiaomi CC9 Pro is currently the most suitable for photography enthusiasts to use Xiaomi mobile phone, its appearance is bound to become the other photos of the same excellent mobile phone rival. If you like to use Xiaomi Mobile (MIUI) and be a fan of hardware, then this Xiaomi CC9 Pro is worth it.
0 customer responses