Xiaomi Mi Mix 3 Review
Posted in
Xiaomi Mi Mix 3 has been released few days ago with slider design accommodating with dual fronting cameras and sensors. Manufacturers make various designs to increase the screen-to-body ratio, such as a notch likes iPhone X, water drop notch, and camera hiding likes Vivo NEX and OPPO Find X. Xiaomi Mi Mix 3 adopt the manual slider design to realize the full-screen. Let's take a look for Xiaomi Mi Mix 3.
On the front side, there is no notch in the screen that the screen-to-body ratio is up to 93.4%. The receiver and light sensors are embedded in the top slim bezel. On the back side, instead of the traditional straight edge design, Mi Mix 3 is curved on all four sides which is similar to Xiaomi Mi 8. Adopting ceramic material, Mix 3 offers Black, Emerald Green and Sapphire Blue for users to choose. It is about 215g weight that is heavier than a lot of smartphones, and similar to Sony XZ2 Premium.
The handset is equipped with rear fingerprint unlocking and no screen fingerprint scanner and fronting structure unlocking. But it's understandably that slider design is limited to space that some complicated technology is hard to be adopted. Taking the place of the screen fingerprint and fronting structure unlocking, excellent photography skills of the camera and interesting slider makes a strong impression.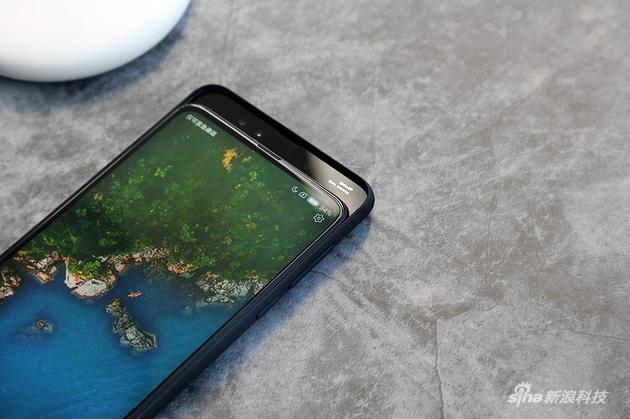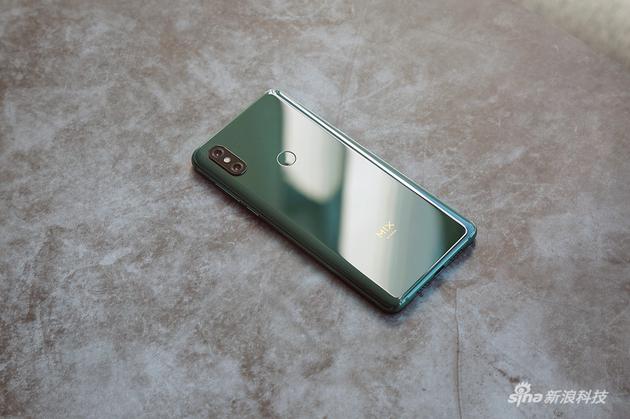 With smartphones becoming popular, slider phones are no longer mainstreams. Combining smartphone with slider phone is a bold attempt at innovation for phone manufacturers in this period of smartphone popularity. Not the same as the spring and slide rail before, the slider design for Mix 3 has adopted neodymium magnet magnetism as the sliding track power that will be more stable. Xiaomi has claimed that Mi Mix 3 can be slide about 300,000. Sliding the display in the dormant state can bright screen, awake facial recognition and unlock the phone. While sliding the display in the bright screen state, the phone can be set up as a quick launch of any application, or as a collection interface of several shortcut features. Otherwise, you can use a slider cover as a stress reliever that it's so entertaining.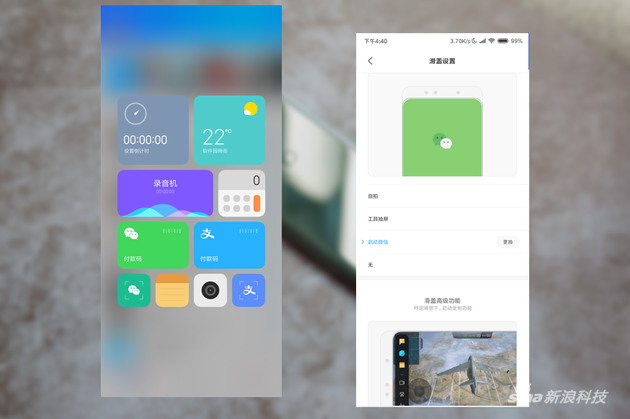 Camera:
The rear main camera of Mix 3 comes with 12MP and Sony IMX363 sensors having a pixel size of 1.8micron and supports combining of four pixels into one large pixel for capturing brighter shots in low-light conditions.
Compared with iPhone XS HDR mode in day time, the color contrast of the photo shot by Mi Mix 3 is higher especially the green and blue color, while there is overexposure of highlights. Following pictures are shot by iPhone XS and Xiaomi Mix 3.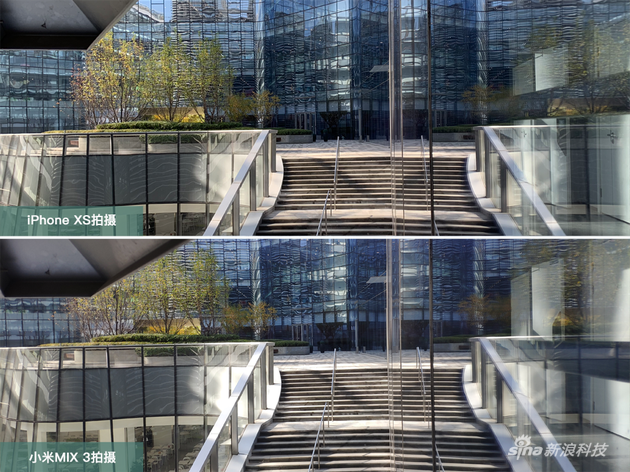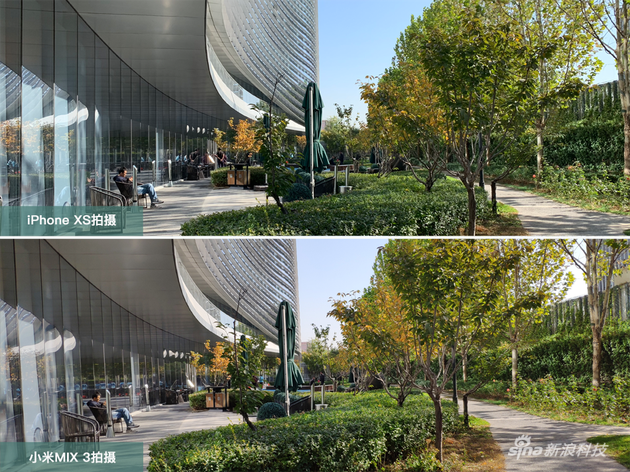 Shipping with Handheld Super Night Mode, the picture shot by Xiaomi Mi Mix 3 is great, but there is a light point that will be overexposure and the bright spots have relatively few details.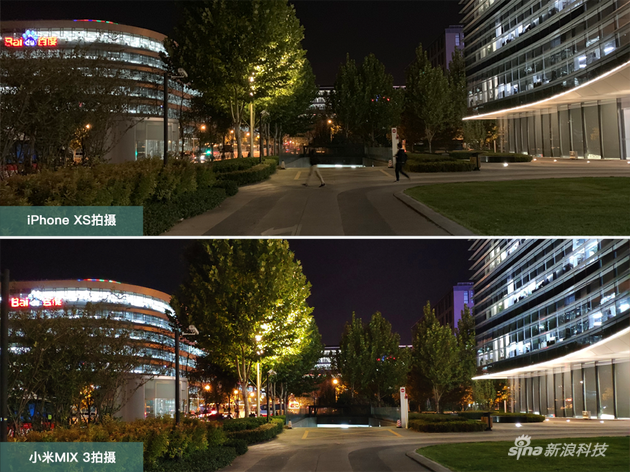 As shown in the picture above, the performance of Mi Mix 3 camera is surprising, but it still has some unnatural problems.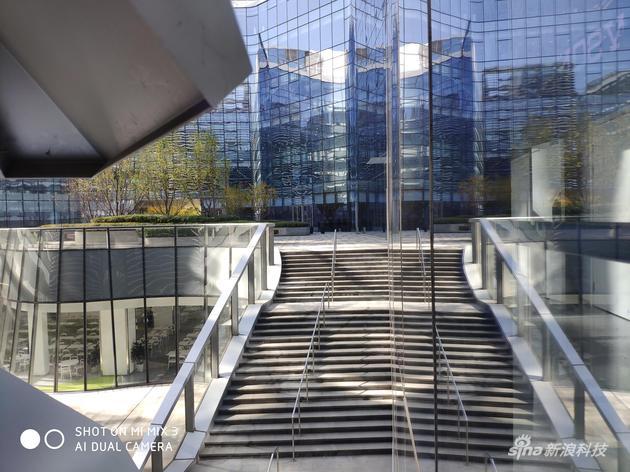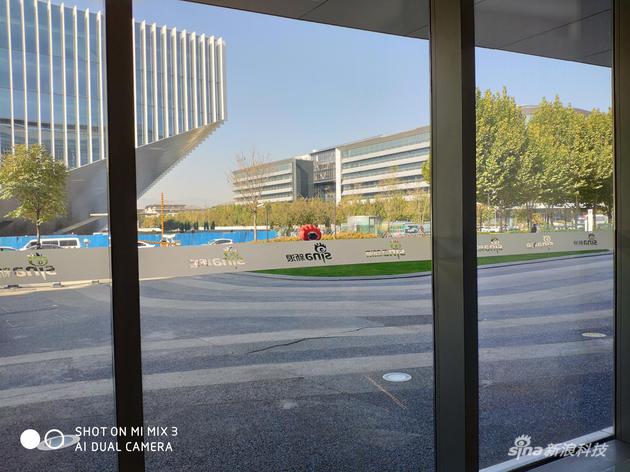 Specs:
There is no doubt that Xiaomi Mi Mix 3 is powered by Snapdragon 845 processor that is the flagship configuration. The basic version for Mi Mix 3 is assisted by 6GB of RAM and 128GB of internal storage enough for most of people. Though Mi Mix 3 cannot get micro SD extended storage, the handset also have 8+128GB and 8+256GB two versions for customers to choose. What's more, it offers a 10GB of RAM Palace Museum special edition, which is the first handset shipping with 10GB of RAM goes by official.
Xiaomi Mix 3 comes with 6.39-inch OLED screen display having the resolution of 2340 x 1080 pixels and the screen-to-body ratio is up to 93.4 percent. There is dual 12MP+12MP rear camera with supporting quad-axis optical image stabilization, 960 frames slow motion photography and handheld super night mode. The handset is fueled by 3200mAh with QC 4.0 and 10W fast charging.
Buy Link: Xiaomi Mi Mix 3
0 customer responses