Xiaomi 9SE Review - Mid-range price and small screen enthusiasts would love it
Posted in
February 20, the new year did not take a long time, Xiaomi released its annual flagship Xiaomi 9, although the launch said that the stock is plentiful, but because of the super-high cost-effective still did not get rid of the fate of snapping. And at this launch, Xiaomi also released a "small screen flagship": Xiaomi 9SE, the protagonist of our article is it.
Exterior Design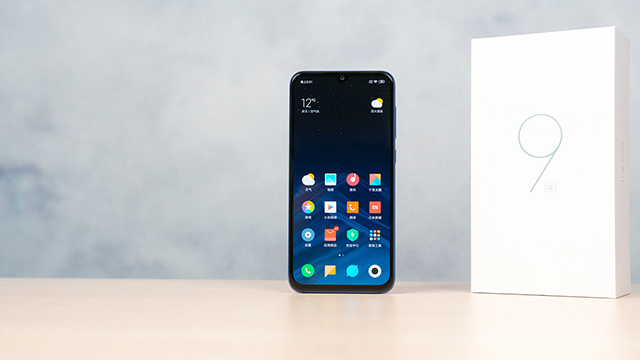 Xiaomi 9SE is known as the "small screen flagship", but its screen size is also reached 5.97-inch water droplet screen, AMOLED material, 2340*1080 resolution, in order to save costs, the surface covers the fifth generation of Corning Gorilla Glass, support the Sun Screen 2.0, nightlight screen, etc., with 103.8% NTSC wide-color domain.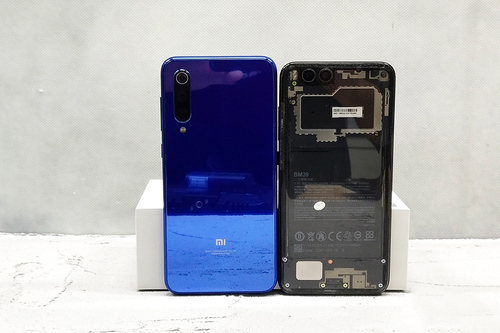 And the reason why a nearly 6 inch of mobile phone called "small screen flagship", because Xiaomi 9SE screen share reached 90.47%, so in the use of more than 6 inches of large screen mobile phone, suddenly get Xiaomi 9SE feeling is really very small, one-handed operation without pressure, the size is indeed like the previous Millet 6 similar, the screen size of Xiaomi 6 is 5.15 inches.
Another very deep impression is that Xiaomi 9SE is very light, which is also to ensure a long time one-handed operation of a very important reason. And a very important reason to reduce weight is the reduction of battery capacity, so fish and bear paws cannot be combined, the author is still inclined to want to increase the point of battery capacity, even if the weight increase in exchange for longer life is acceptable.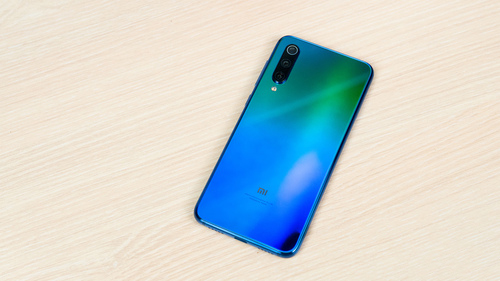 Xiaomi 9SE uses a double-sided 2.5D glass body, the back does not have millet 9 3D glass to more fit the palm, but thanks to the small body size, so the feel is convenient or good, but Xiaomi 9SE back is easy to stain fingerprints, like clean friends if you do not want to wipe the screen often, then it is best to wear a mobile phone shell bar.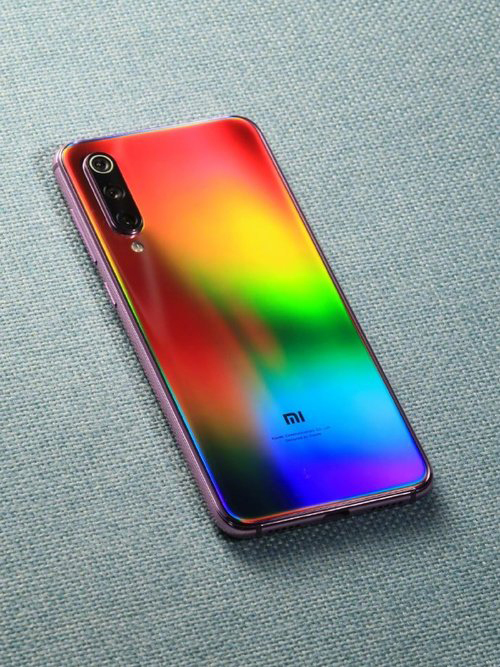 In addition, Xiaomi also in Xiaomi 9SE back glass using nano-laser holographic process, in the light exposure will appear different luster texture, very beautiful, color matching has dark gray, holographic color blue and holographic color Purple three kinds, here put a Ray Weibo picture, because the author really can not shoot this effect.
Fifth generation screen fingerprint + multifunctional NFC
System in addition to Android 9.0 based MIUI10.2, there are still a few two points worth saying.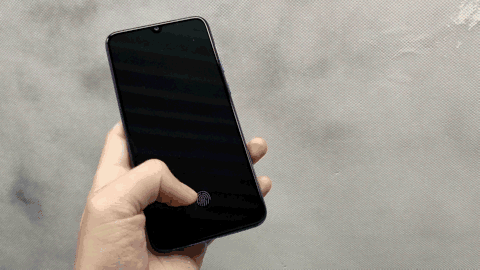 The first is that Xiaomi 9SE is equipped with the same fifth-generation screen fingerprint as Xiaomi 9 in unlocking, whether it is a light screen or a bright screen, the unlock speed is very fast, and the success rate is very high. In addition to screen fingerprints, Xiaomi 9SE also supports facial recognition.
and Xiaomi "ancestral" NFC in Xiaomi 9SE also did not miss, support Beijing, Tianjin and Hebei interconnection card and other 160 cities nationwide, and support free old card transfer new card, card balance can also be transferred synchronously, and 2019 full year card opening free.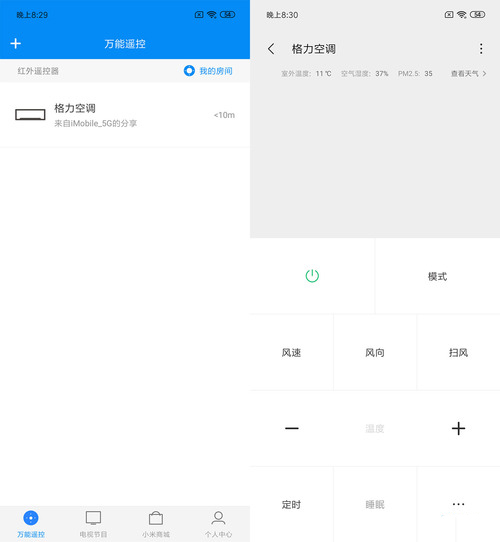 In addition to full-featured NFC, infrared remote control is also back on the Millet 9SE, has now supported TV, air conditioning, set-top box and other 14 types of equipment 4000+ brand electrical appliances.
48 million megapixel ultra wide angle AI triple camera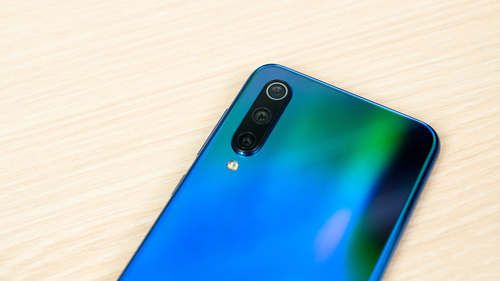 In terms of cameras, Xiaomi 9SE features a rear triple design, with a 13 million megapixel ultra-wide-angle lens + 48-million-megapixel wide-angle mirror (Sony IMX586) + 8-million-megapixel telephoto lens from top to bottom, respectively. The front 20 million pixels are the same as Xiaomi 9.
Among them, the main 48 million megapixel Sony IMX586 sensor and Xiaomi 9 main camera, f/1.75 aperture, 1.6um;1300 wide angle, angle of view reached the 123°, f/2.4 aperture, 1.12um;800-megapixel telephoto lens, f/2.4 aperture, 1.12um.
Functional aspects, Xiaomi 9SE support handheld Super night scene, Ai scene recognition, moon mode, 960 frames super slow motion, Ai beauty, AI intelligent slimming, etc., the front side supports AI portrait mode, video beauty and so on.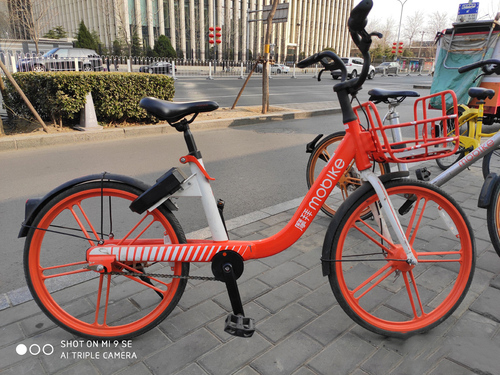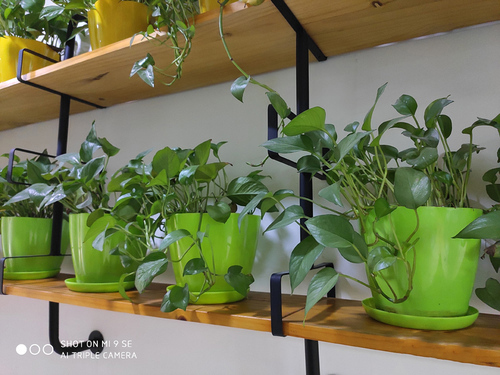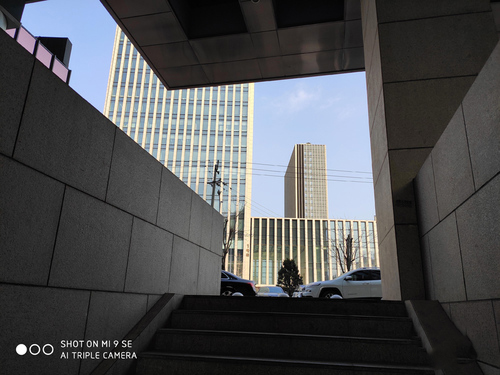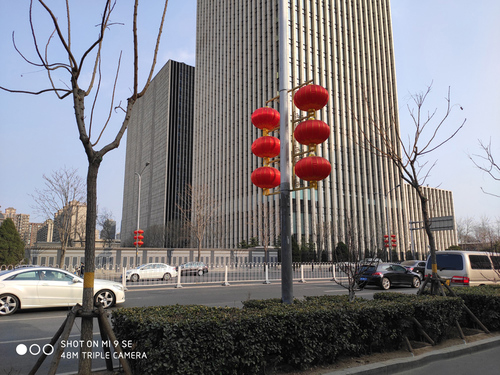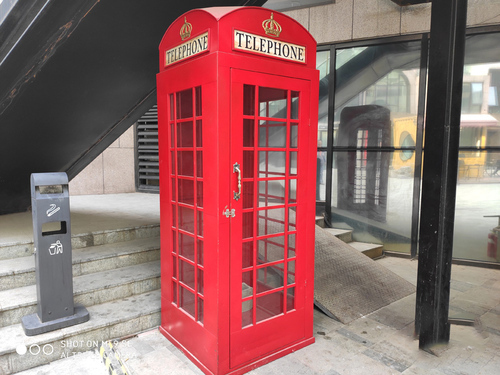 In terms of actual imaging, Xiaomi 9SE's daytime imaging level as a whole is still relatively good, not too many surprises, but there is no problem. In the normal conditions of sunlight, white balance is more accurate, but the dynamic range is relatively close, to be improved. Of course, the main killer of Xiaomi 9SE cameras is the ultra-wide angle of 48 million pixels and 123°.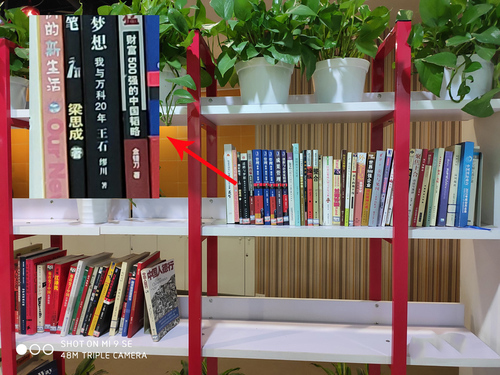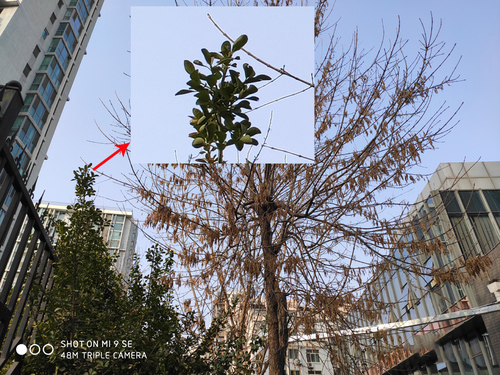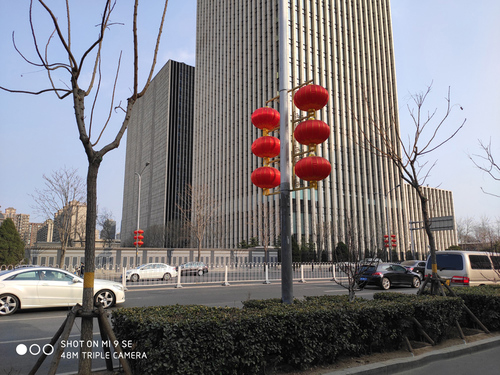 Given the storage problem, the photos taken by Xiaomi 9SE in general mode are not 48 million pixels, and in general 12 million pixels are enough to use 48 million pixels to be turned on separately. After shooting need to wait about 3 seconds, and in the camera interface, in order to facilitate viewing, Xiaomi also set up a special ultra-clear preview mode, compared to 12 million pixels, really can get more picture details.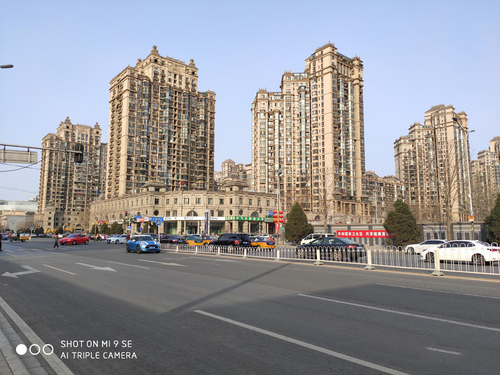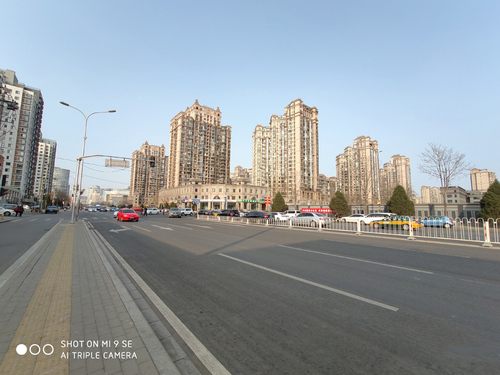 Normal mode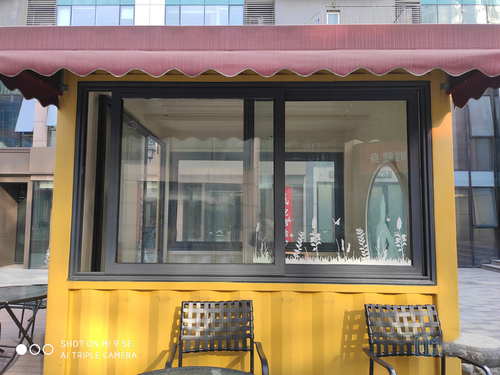 Normal mode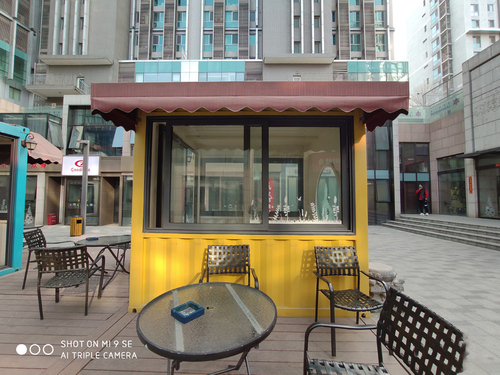 Ultra Wide Angle Mode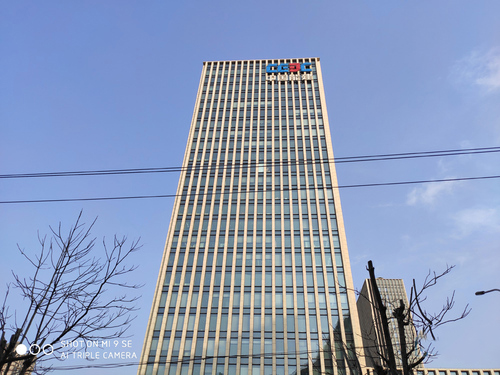 Normal mode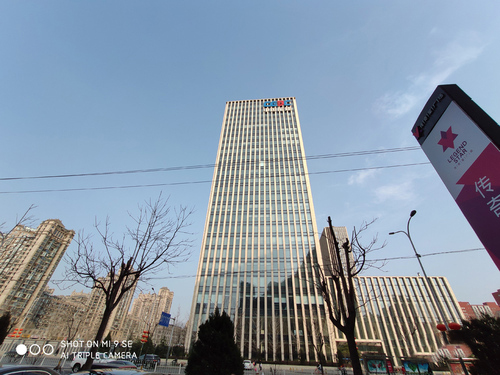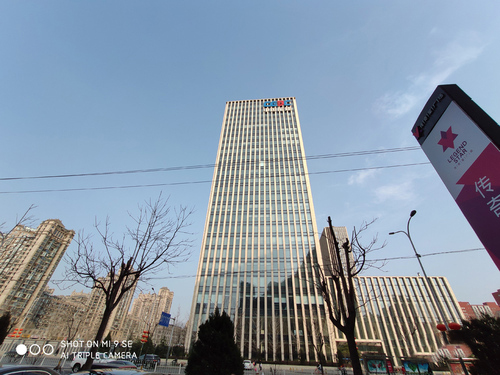 Ultra Wide Angle Mode
and ultra-wide angle, although the promotion of "intelligent ultra-wide angle mode", but most of the cases need you to manually open, and you click the ultra-wide angle button will have to wait 1-2 seconds, the whole process is not very smooth, this still needs to be improved. and the specific performance, 123° 's perspective is indeed more than normal mode will have more images, in the shooting scene, group photos and other aspects have a clear advantage.
starter Snapdragon 712
In terms of performance, Xiaomi 9SE is equipped with the Snapdragon 712 processor and makes the world a starter, with 6GB+64GB/128GB storage optional, UFS2.1 flash memory.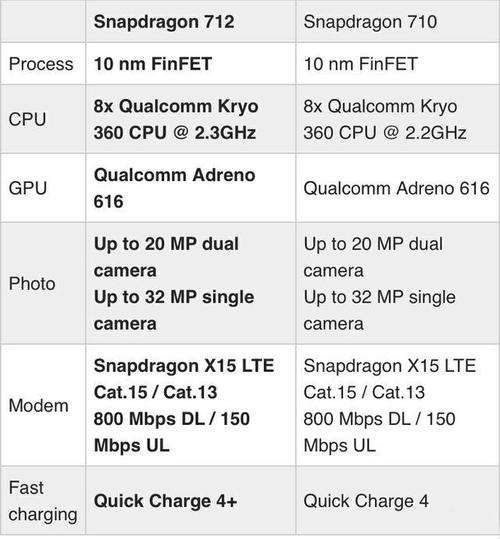 The Snapdragon 712 chip was released by Qualcomm during the New Year, but don't expect too much, because the Snapdragon 712 and Snapdragon 710 use the same 10nm FinFET process, also integrates the eight-core Kryo 360 CPU core, and Adreno 616. GPU, the official said that compared to Snapdragon 710 performance improvement of 10%, the main improvement is in the game, but everyone's feelings in the game is actually not very obvious, so Qualcomm this wave of toothpaste squeezed a little less.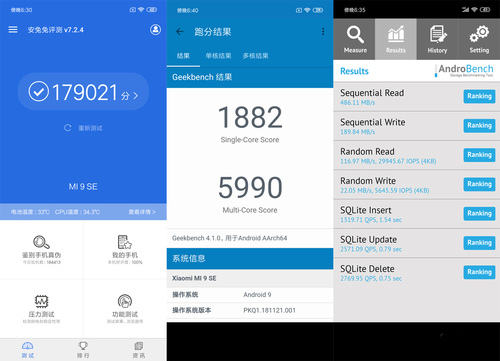 Running points, the rabbit score 179021 points, and Snapdragon 710 basic in a level, single-core results of 1882 points, multi-core 5990 points, compared to Snapdragon 855 or even 845 gap is still relatively obvious, but as a midrange processor or qualified.
Gaming Experience
Using "Jedi Survival: stimulating the battlefield" test, Xiaomi 9SE up the highest HD picture quality, high frame rate mode, Xiaomi 9SE average frame rate maintained at 29 frames, Volatility frame rate of 0.95 frames, only at the beginning and end of the fluctuation is large, the whole game process whether it is shooting or parachuting or driving and other renderings of the larger scene there is no carton phenomenon, the overall performance is still very good.
What's more, it's worth mentioning that the MIUI has also added to the gaming Turbo game acceleration, but it is not yet open and is expected by the end of March.
In terms of life, Xiaomi 9SE built-in 3070mAh, this battery is really a little small in the current phone, so it will make the fuselage so light, but Xiaomi 9SE does not support wireless charging, and support 18W fast charge. Therefore, under normal circumstances, millet 9SE a day two charge is basically inevitable.
Check price Xiaomi Mi 9 SE [HOT DEAL]
Summary
In such fierce competition in the mobile phone market, "small screen flagship" is a very differentiated positioning, it is easy to remember, in this today's mobile screen size are more than 6 inches in the market. Xiaomi 9SE screen Size although reached nearly 6 inches, but single-handed operation is still very easy, and Snapdragon 712 in terms of performance or power control is also very able to play, Sony IMX586 's addition is also very conscientious, the only shortcoming is the battery and is optical stabilization, But on the whole, it's a very good midrange phone.
0 customer responses