Xiaomi 9 Pro 5G Review: The cheapest 5G phone with 30W wireless fast charger
Posted in

Summery:
In addition to supporting 5G, it offers many improvements in battery life, cooling, and performance, giving users more choice to experience 5G phones.
In the mobile phone world, the digital series is often the representative of the flagship brands, most of following the rhythm of the annual update. And in order to allow products in the changing market competition, can maintain a relatively long-term vitality, manufacturers will often timely launch related iterations or derivative models, to adapt themselves with the competitive market.
Earlier this year, Xiaomi officially released this year's digital series flagship Xiaomi 9, along with Xiaomi 9 SE and Xiaomi 9 Transparent Premium. But for a long time after that, the Xiaomi 9 Series didn't bring new news until the arrival of Xiaomi 9 Pro 5G.
Looks familiar but different
Before you talk about Xiaomi 9 Pro 5G, let's briefly review Xiaomi 9.
At the time of Xiaomi 9's publicity, officials defined it as "by far the best-looking Xiaomi phone", and the basis for supporting this view now appears to be mainly its special back cover treatment.
Based on Xiaomi 8, Xiaomi 9 improves the process of the back glass, officially known as the "nano-scale laser holographic process", which is generally based on the addition of two special coatings under the glass for a more color-rich gradient. In the actual view, when the light is hit on the back cover from different angles, it will show a variety of color effects, and the magnitude of the color change is very large.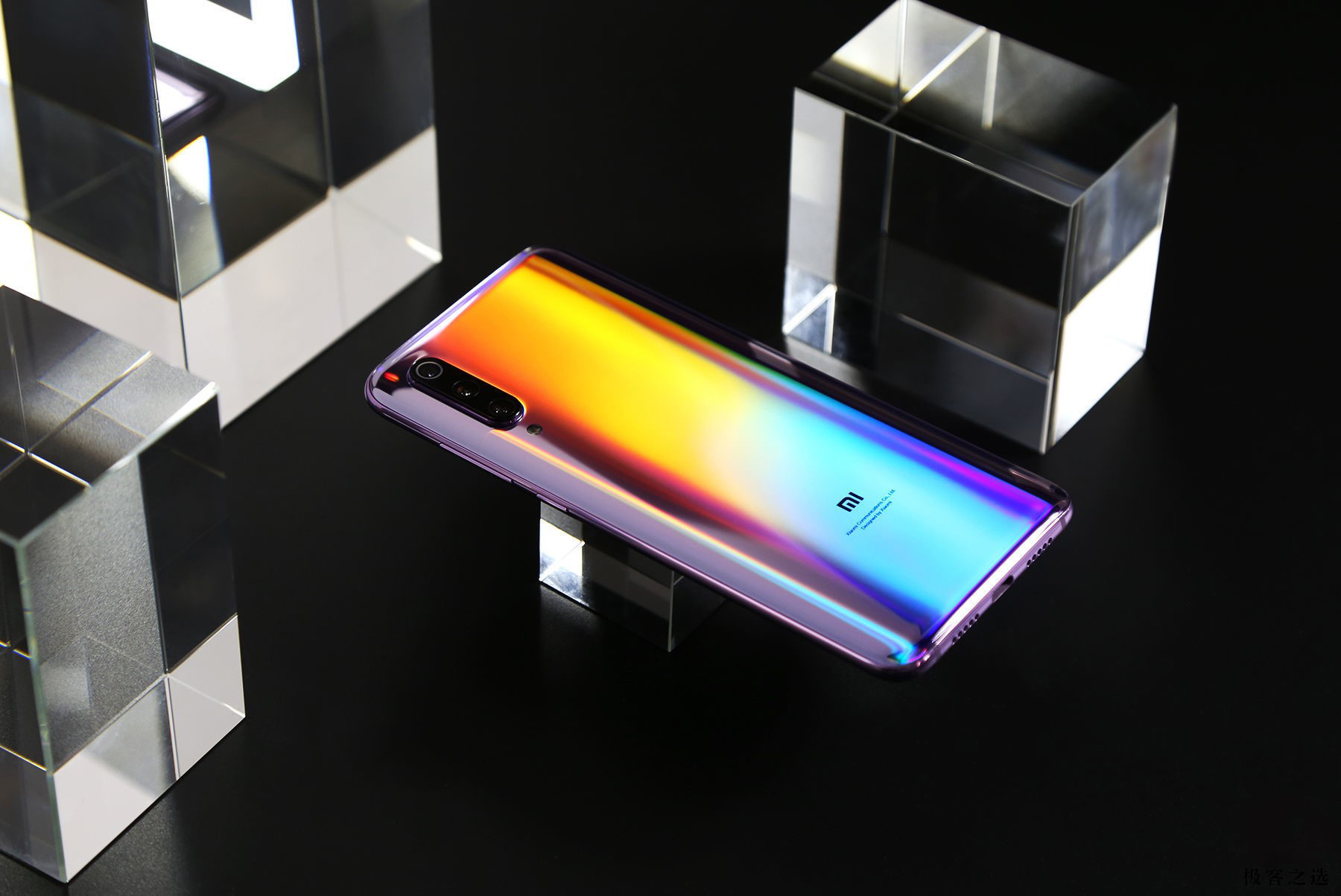 At first glance, the Xiaomi 9 Pro 5G and Xiaomi 9 overall design are relatively close, with drop screens, metal-framed, rear-portrait three-shots that are preserved by our more familiar elements. Beauty and ugliness is a very subjective thing, everyone has their own judgment, but this time Xiaomi 9 Pro 5G in the color matching and back cover surface process changes, you can see at a glance.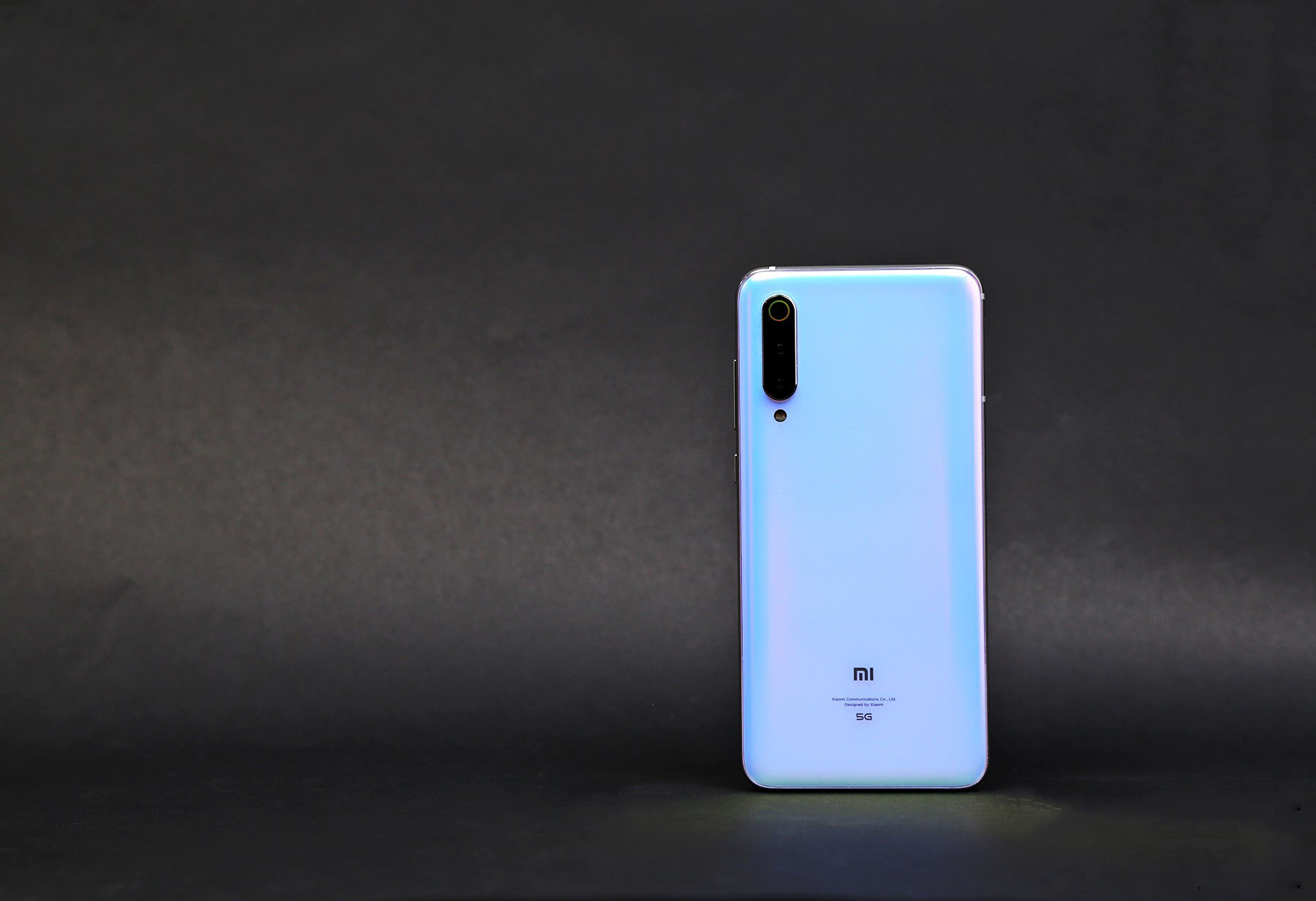 First look at color matching. Xiaomi 9 Pro is available in two colors, White and Titanium Silver, and is more special in our white version of the dream. It stacks up to 500 layers of transparent diaphragm under the glass back cover for a number of different colors.
However, although the back cover of both can show a variety of colors, but the actual effect is actually there is a certain difference. Specifically, the back cover of the Xiaomi 9 is more visible in a certain angle of light, while the Xiaomi 9 Pro 5G is relatively purer, or you can interpret it as more understated.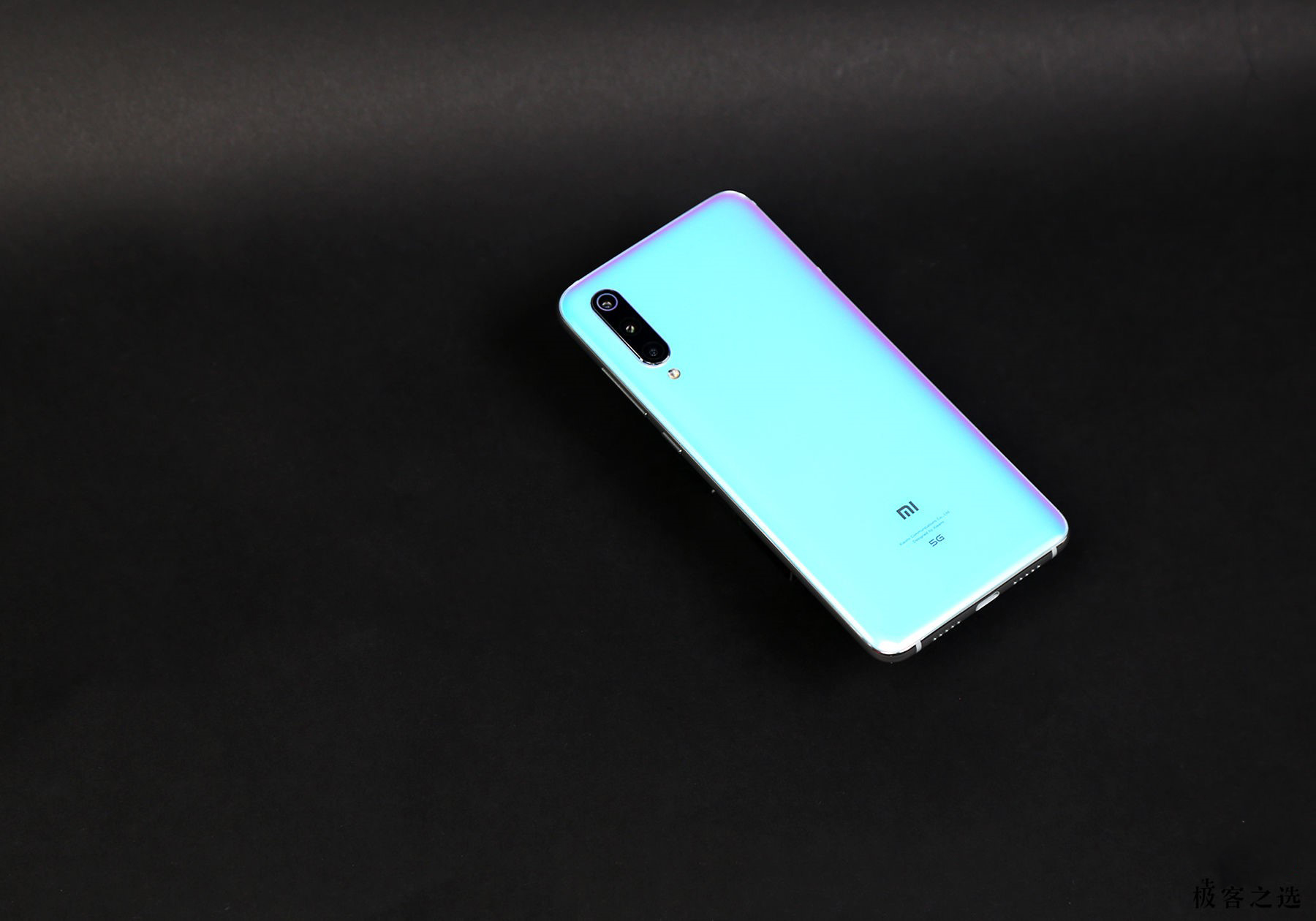 In addition to the color difference, its rear cover surface has also been changed from the previous mirror to fog surface. The back cover of the Xiaomi 9 Pro 5G uses an AG etching process, which is actually an acronym for the English word Anti-GlareGlass, which translates to anti-glare glass, which uses chemical reactions to turn the otherwise smooth glass surface into a micron particle surface.
The more direct advantage is to make the glass appear more texture, and many of the use of matte processing notebook A surface is somewhat similar, feel very delicate, at the same time not easy to stain the fingerprint situation, later use process, it will be more convenient to take care of.
In addition to the color matching and rear cover process, the details are handled, and the Xiaomi 9 Pro 5G main peripheral also makes a ring with the same color as the body body, as did the Xiaomi 9. In addition, to highlight that it's a 5G phone, Xiaomi adds a 5G logo to its lower lid.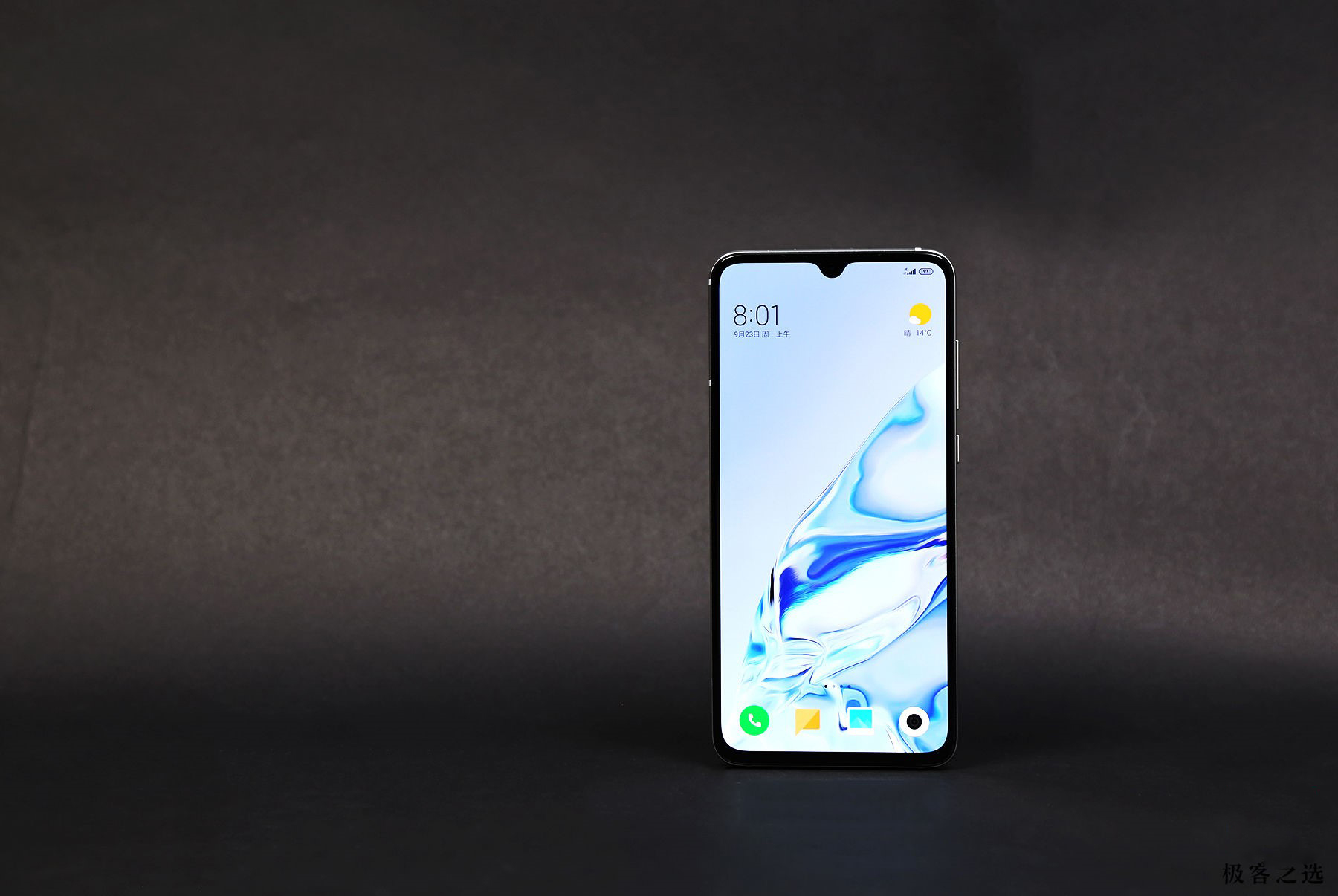 There is little change in the overall visual effect of the front. It is still equipped with a 6.39-inch Samsung AMOLED screen with a resolution of 2340 x 1080, a brightness of 600nit, a 256-step eye guard mode, and a surface covered with Corning's 6th Generation Gorilla Glass, specifications and Xiaomi 9.
This time, however, Xiaomi further optimized its contrast and color performance, and the display of the screen improved to a certain extent in both bright and low-light environments. It's worth noting that when the Xiaomi 9 Pro comes from the factory, each screen is professionally calibrated for lower color and better color reproduction.
At the same time, Xiaomi 9 Pro 5G automatically recognizes the color management information of the image, using the technology called the Primary Color Screen color management, which automatically corresponds to the sRGB and DCI-P3 color gamut display. In short, although the screen panel is the same as the Xiaomi 9, it actually works better because of the changes made on the tuning.
5G, and some of the changes it brings
5G is of course the most interesting thing about this phone.
As with the previous Xiaomi MIX 3 5G version, xiaomi 9 Pro 5G also uses the SoC external Dragon X50 to enable Modem to support 5G networks. This time, however, the SoC section, which was upgraded from The Dragon 855 to the new Dragon 855 Plus platform, is still networked as the NSA's non-independent network.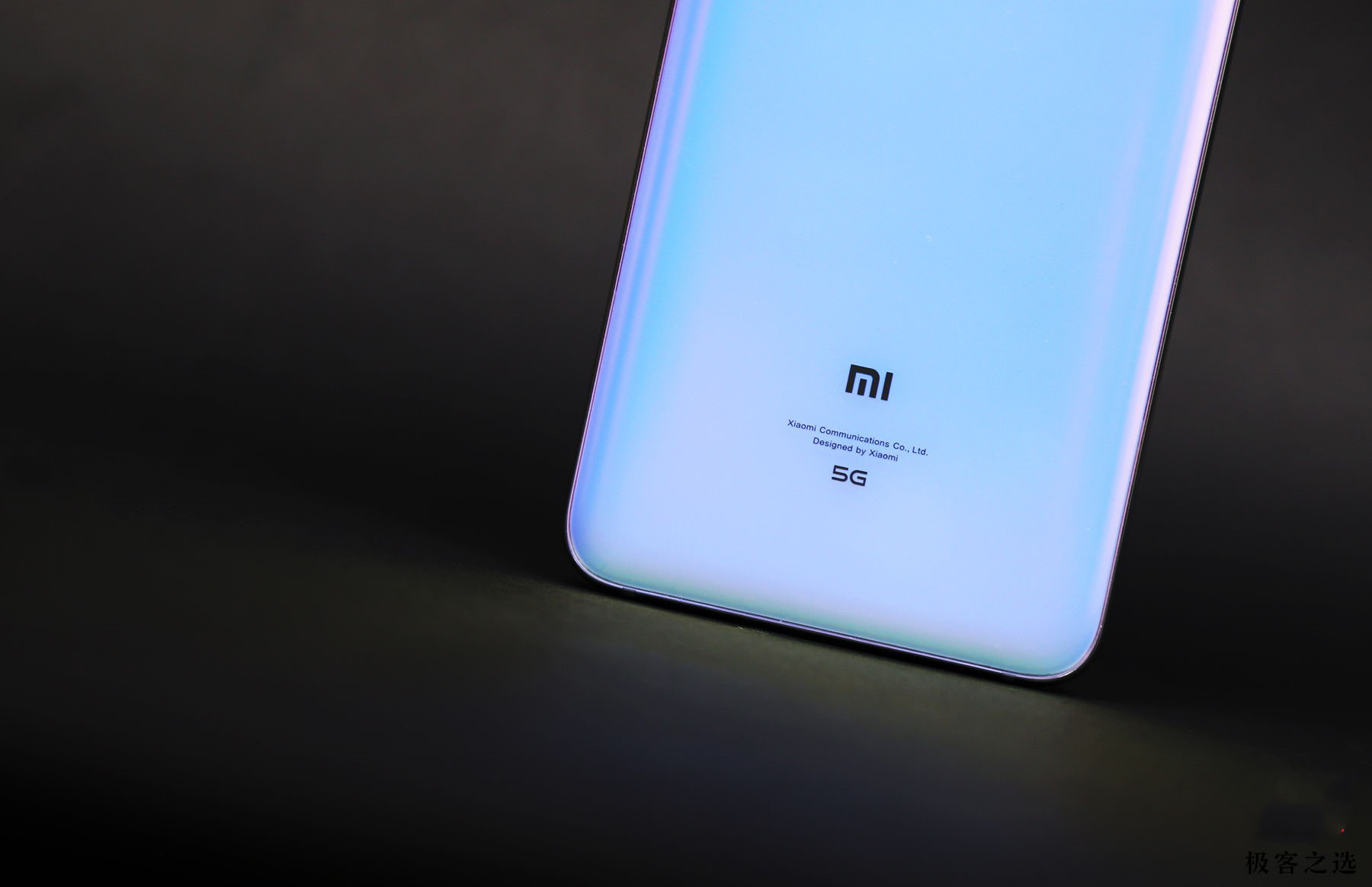 Supporting 5G networks, and bringing them to market, can be really used by the average consumer, there is a very large gap in the difficulty of achieving, including network connectivity stability, battery life, cooling, and performance, including the impact of a number of factors on the actual use of the experience.
At this stage, it is difficult to achieve a more stable 5G network connection, depending on the operator's progress on 5G network laying. But terminal equipment manufacturers are not helpless, as much as possible to improve the communication capabilities of their products, including Xiaomi, mobile phone manufacturers are doing one thing.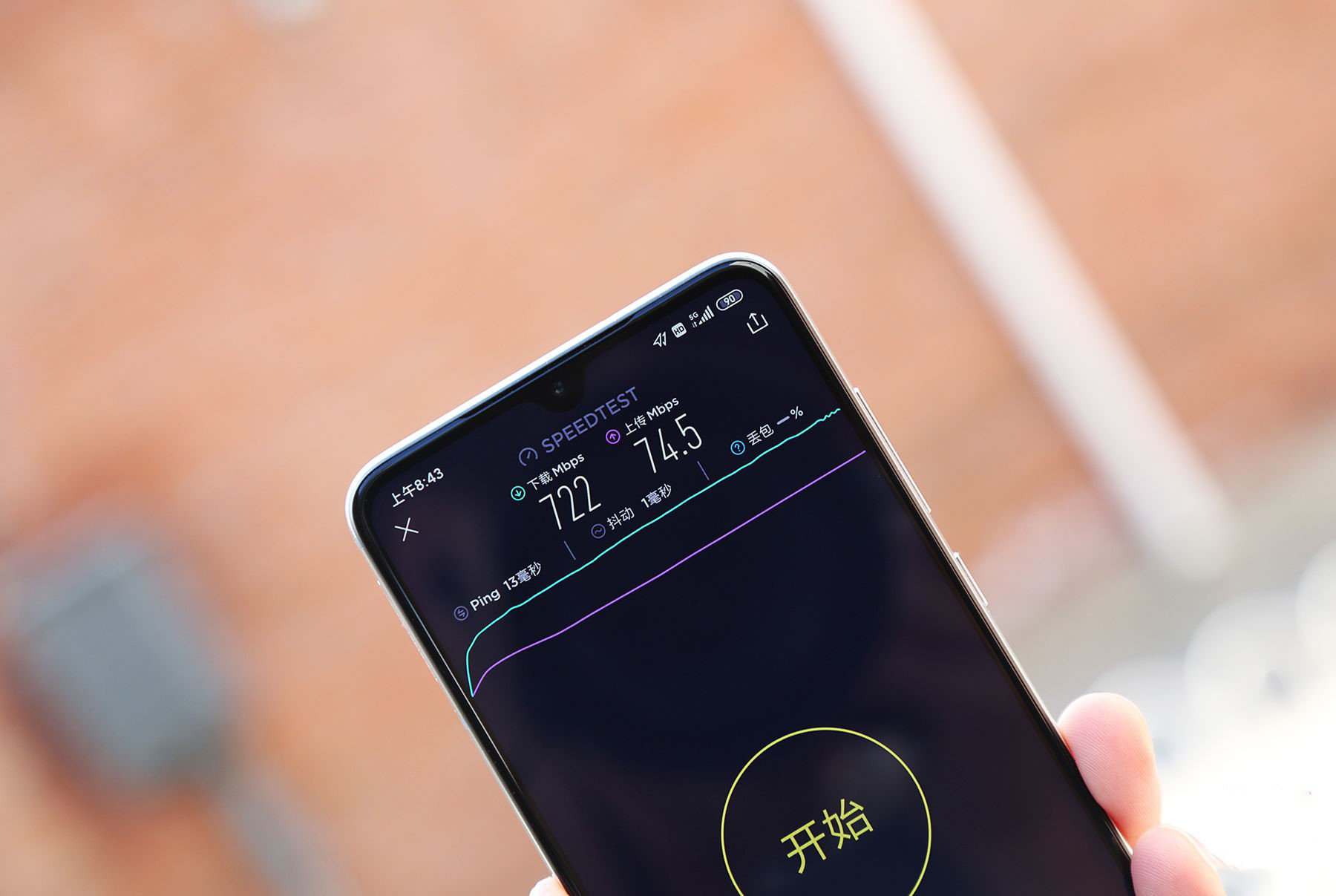 Xiaomi 9 Pro 5G features a 5G seven antenna design that supports the existing N41 and N78 bands, as well as the future China Mobile 5G band N79, which means you can still get a relatively good network experience as 5G continues to grow.
With more antennas and RF chips crammed into the inside of 5G phones, they require more battery life and thermal power than 4G phones. So what we can see is that 5G phones that have recently been available are emphasizing large batteries, fast charging, and better cooling options.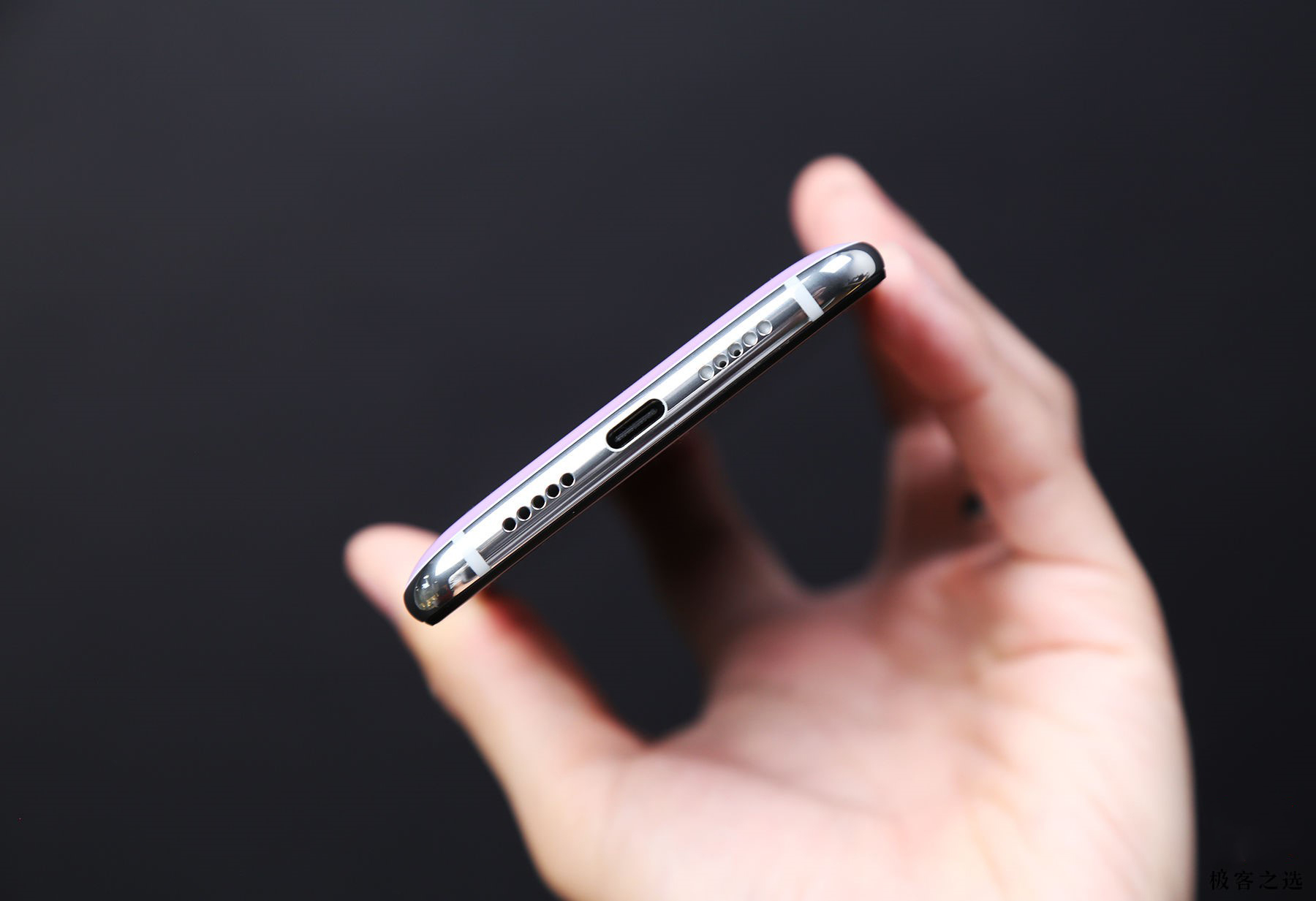 In terms of battery life, the Xiaomi 9 Pro 5G increased its battery capacity to 4000mAh, 800mAh more than the Xiaomi 9, with a significant increase. And in order to be able to fill this large battery in a short time, this time it also brings 40W wired fast charge and 30W wireless fast charge.
Of course, thanks to the larger battery capacity, the Xiaomi 9 Pro 5G also has the capital to reverse charge other devices. According to official data, its reverse charging power can reach 10W, which is sometimes useful for wireless-charging phones or wearables.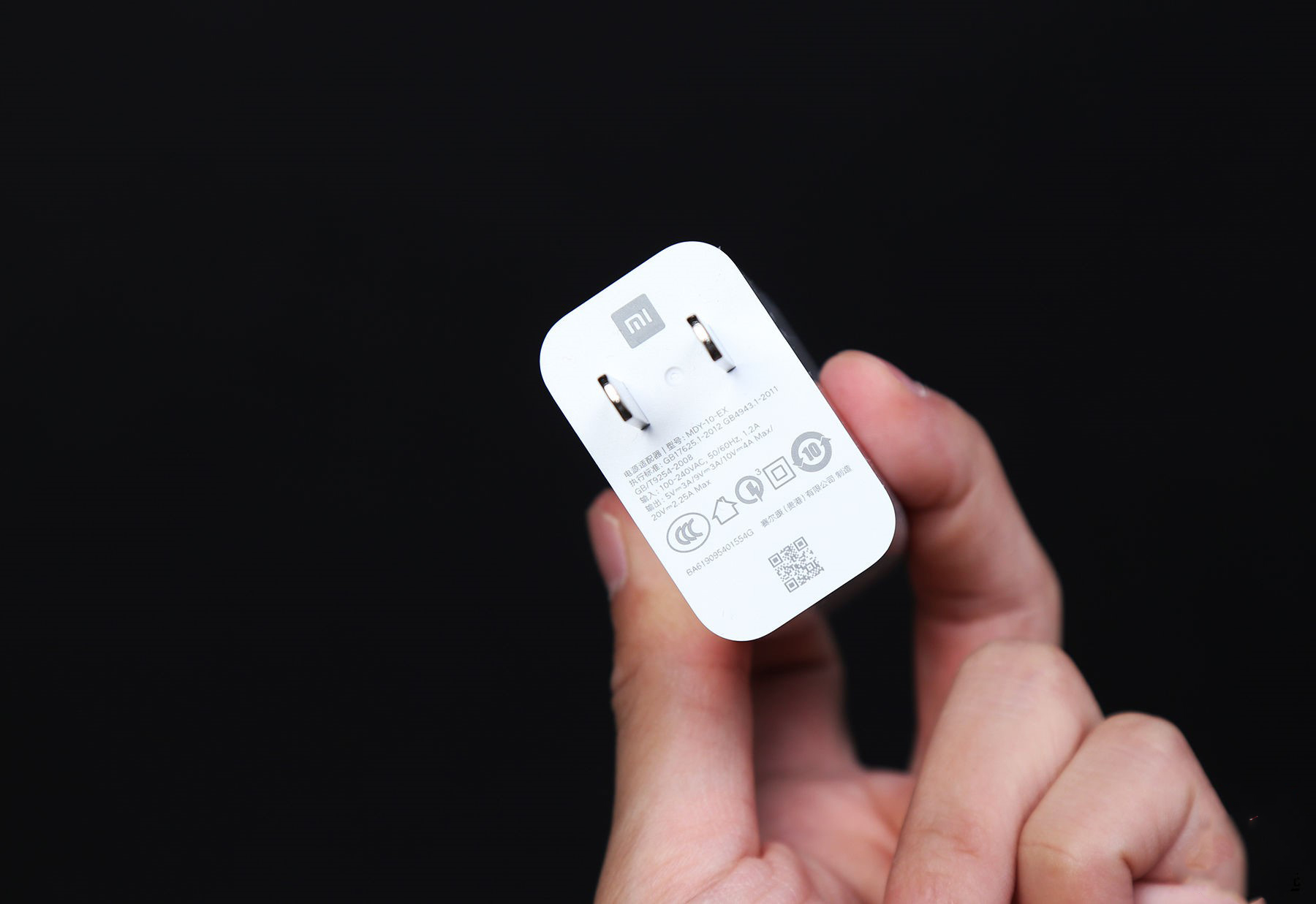 It's worth noting that while the Xiaomi 9 Pro supports 40W fast charging, the standard charging head has a maximum output of 45W and supports the PD protocol.
This data is very "ambiguous", it just can meet some thin book charging power requirements, go out with this charging head, you can either charge the phone, can also charge your notebook, for some frequent travel users are more practical.
On actual charging speed, with the original cable charging head, Xiaomi 9 Pro 5G 5 minutes can be charged from 0 to 14%, 10 minutes to 30%, 20 minutes to 65%, 30 minutes to 75%, 50 minutes to 98%, fully full ymes 52 minutes.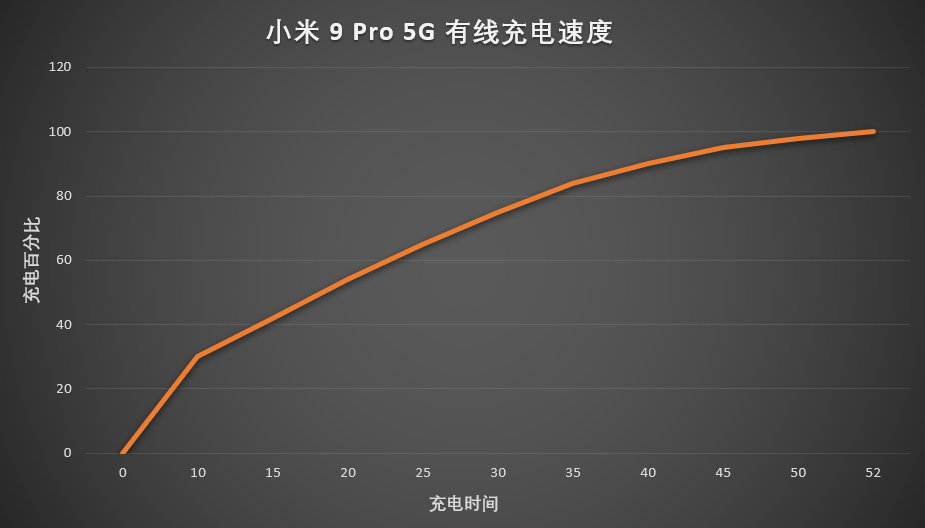 Unsurprisingly, Xiaomi's 30W wireless charging technology, announced some time ago, was also used on Xiaomi's 9 Pro 5G. For this technology, the previous geek choice has done a more detailed description, interested friends can go to understand. With the accompanying 30W vertical air-cooled wireless charge, it takes about 70 minutes from 0 to 100%.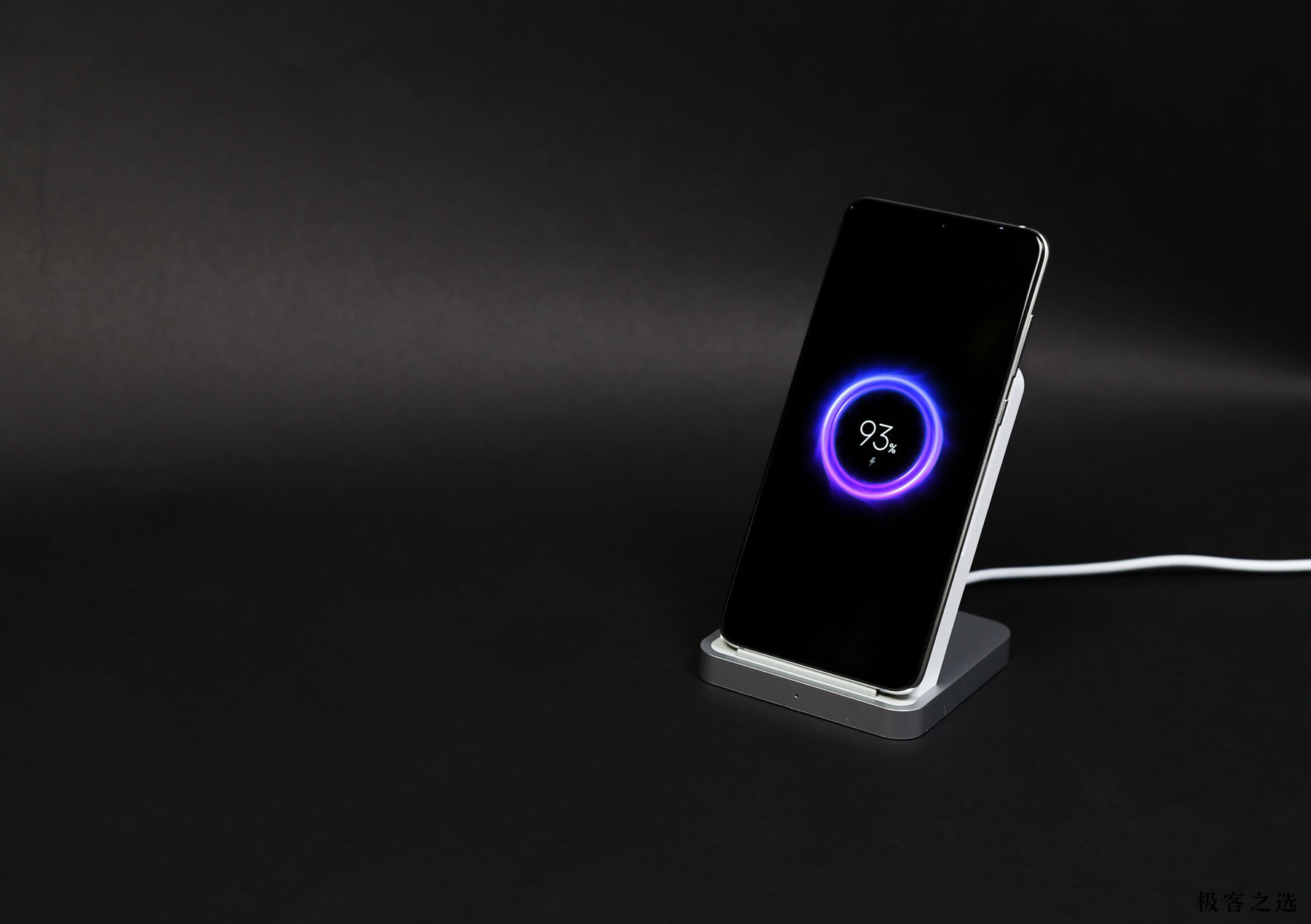 The "happiness" of large batteries and fast charges is obvious. When traveling, you no longer have to worry about whether to forget to carry a charging treasure, normal use of the case, it can fully meet your daily use needs. And the meaning of fast charging, with a more appropriate way to say, in the morning before you wash the phone charged, go out has been in a full state.
Xiaomi 9 Pro 5G also has a greater thermal dissipation capacity than Xiaomi 9. Its thermal system consists of VC average heat plate, graphite, thermal copper foil and thermal gel, and its CPU core temperature can be reduced by 10.2 degrees C compared to the previous Xiaomi 9, according to official data.
For example, playing the Peace Elite game, running for 20 minutes in a row, you can feel the temperature on the back rising, but not obvious. It's hard to say that while your phone shows a connection to a 5G network, it's hard to tell if it's running on a 4G network or a 5G network because of network instability.
Photo capabilities, and some interesting feature stools
For photo ops, the hardware specifications of the Xiaomi 9 Pro 5G and Xiaomi 9 are consistent. Its front-facing camera is 20 megapixels, f/2.0 aperture, and features such as face unlock, AI beauty selfies, and shoots are also supported.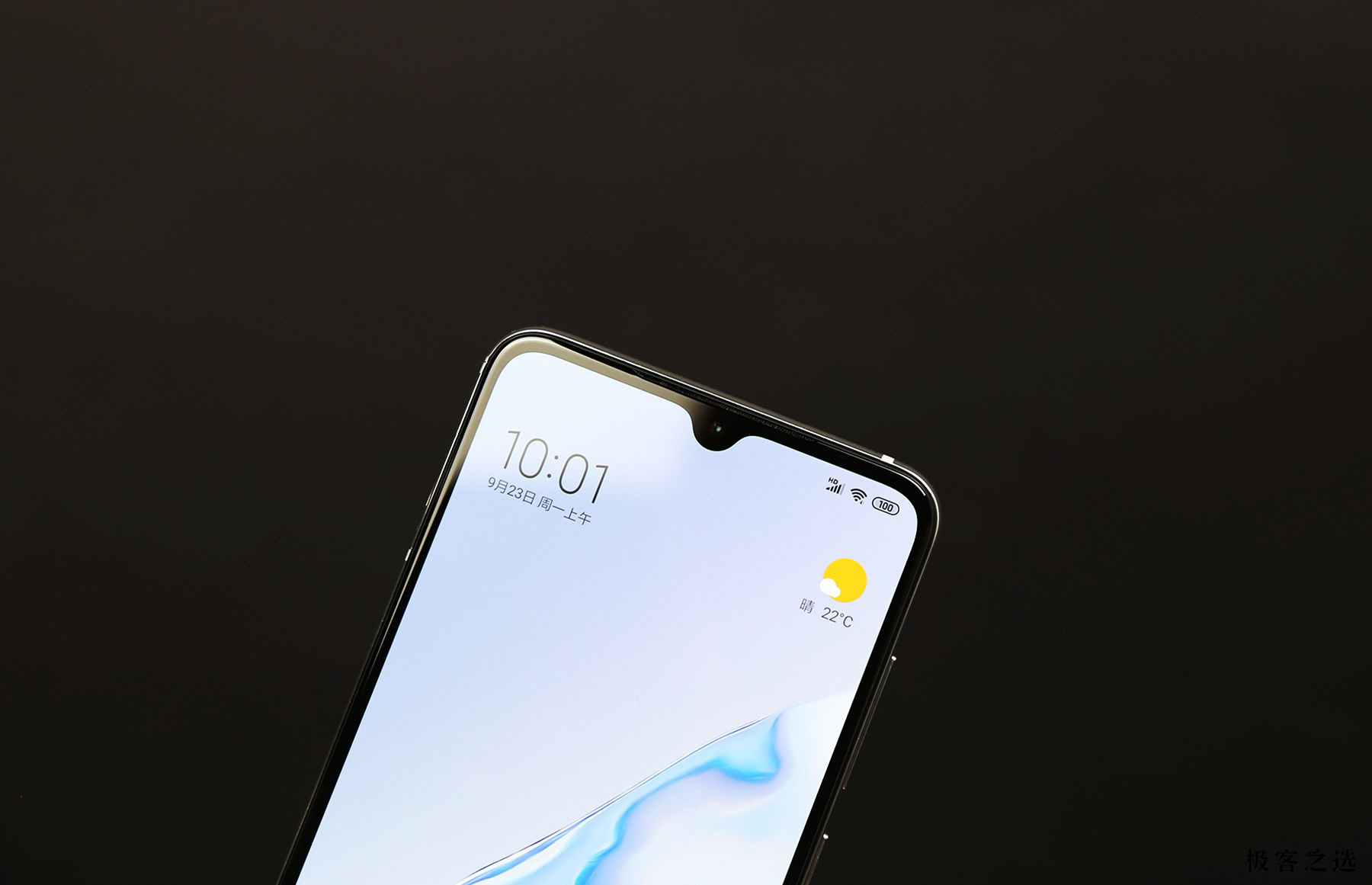 The rear camera, with a 48-megapixel camera and a Sony IMX586 sensor, is available by default to output a 12-megapixel photo, which you can manually turn on in the camera's functional interface, as you need them, and the other two cameras are 1600 The megapixel ultra-wide-angle lens and a 12-megapixel telephoto lens support 2x optical zoom.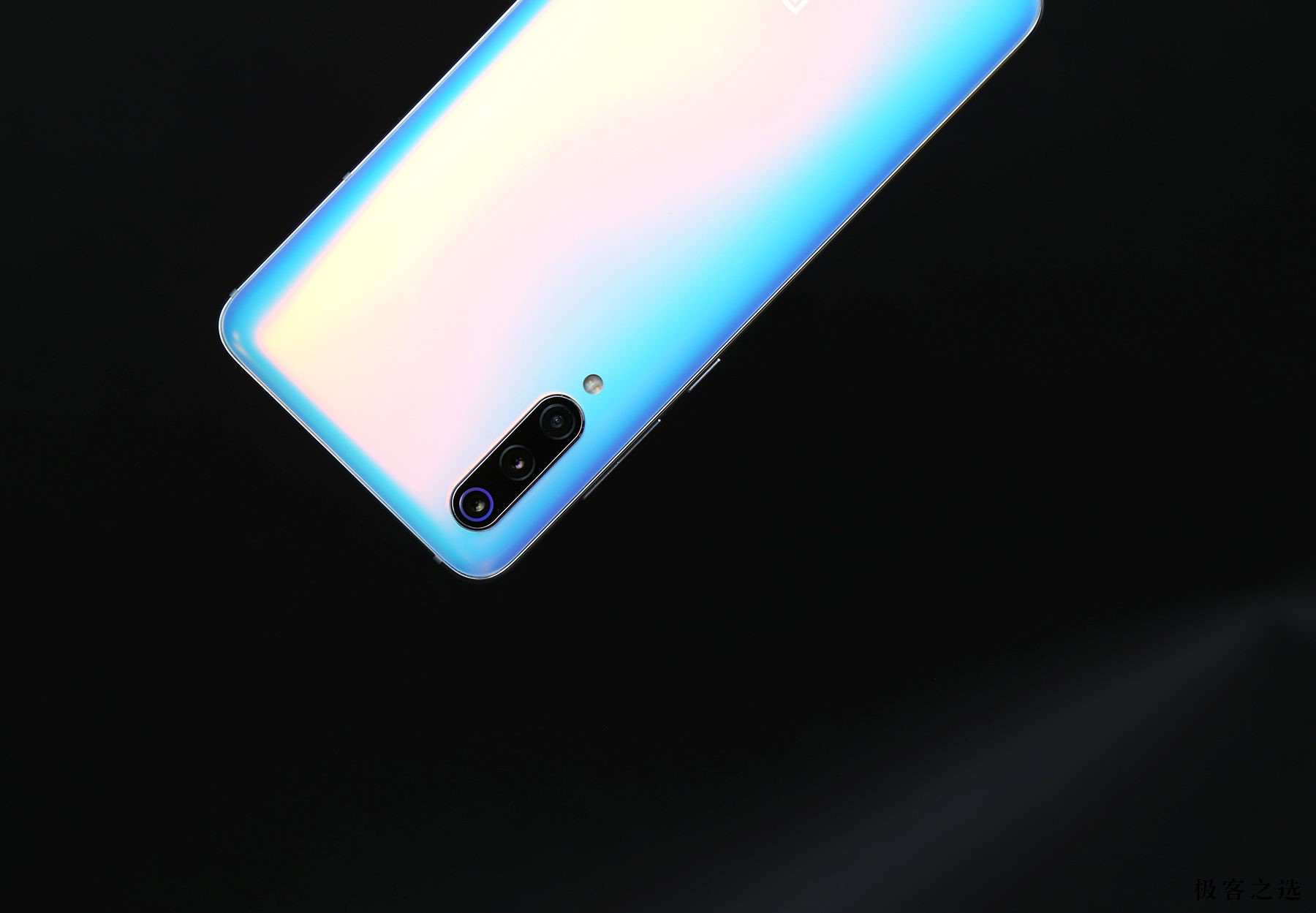 The following is a sample of the real shot, without any post-treatment, together to appreciate the next.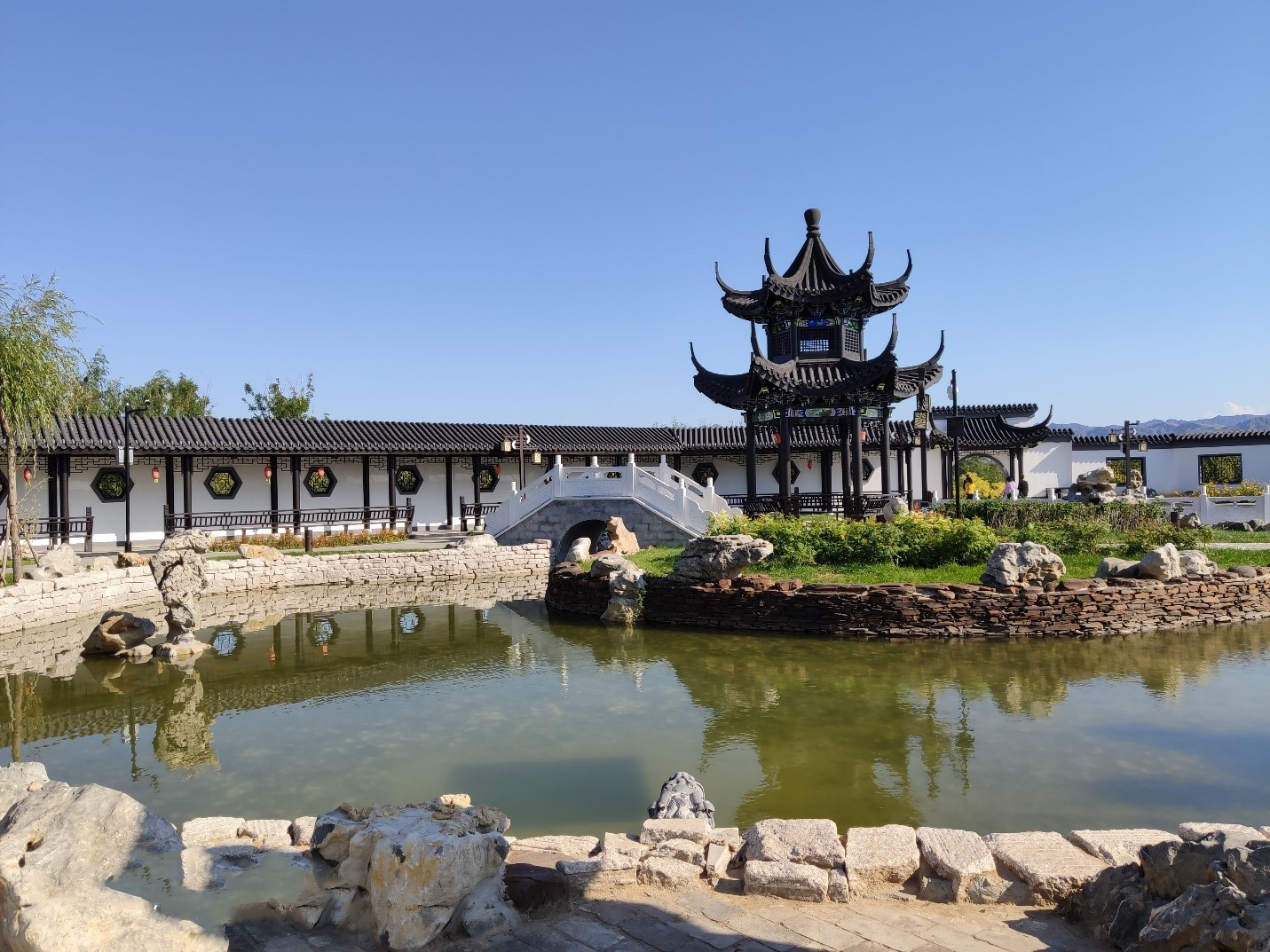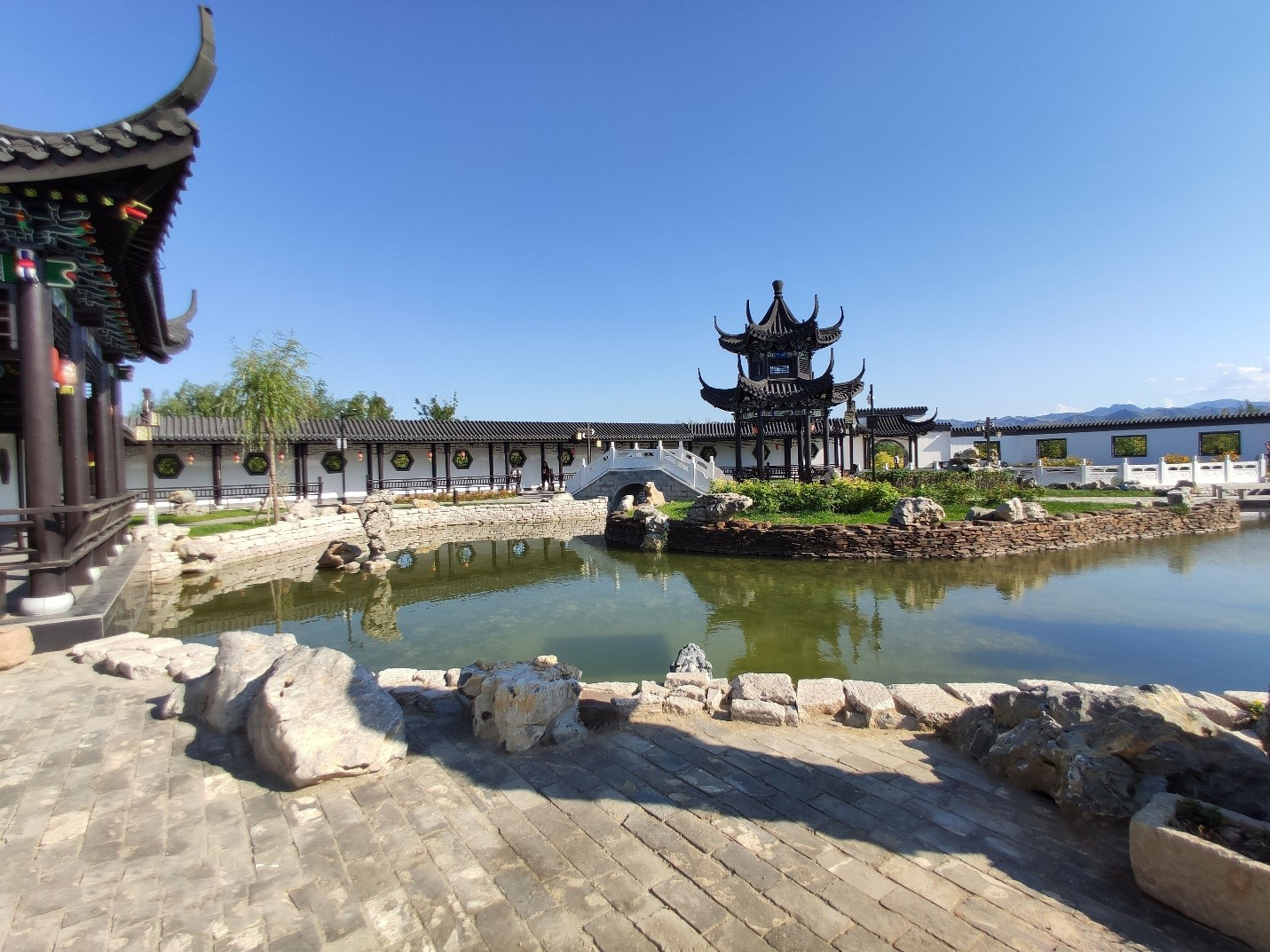 Ultra wide angle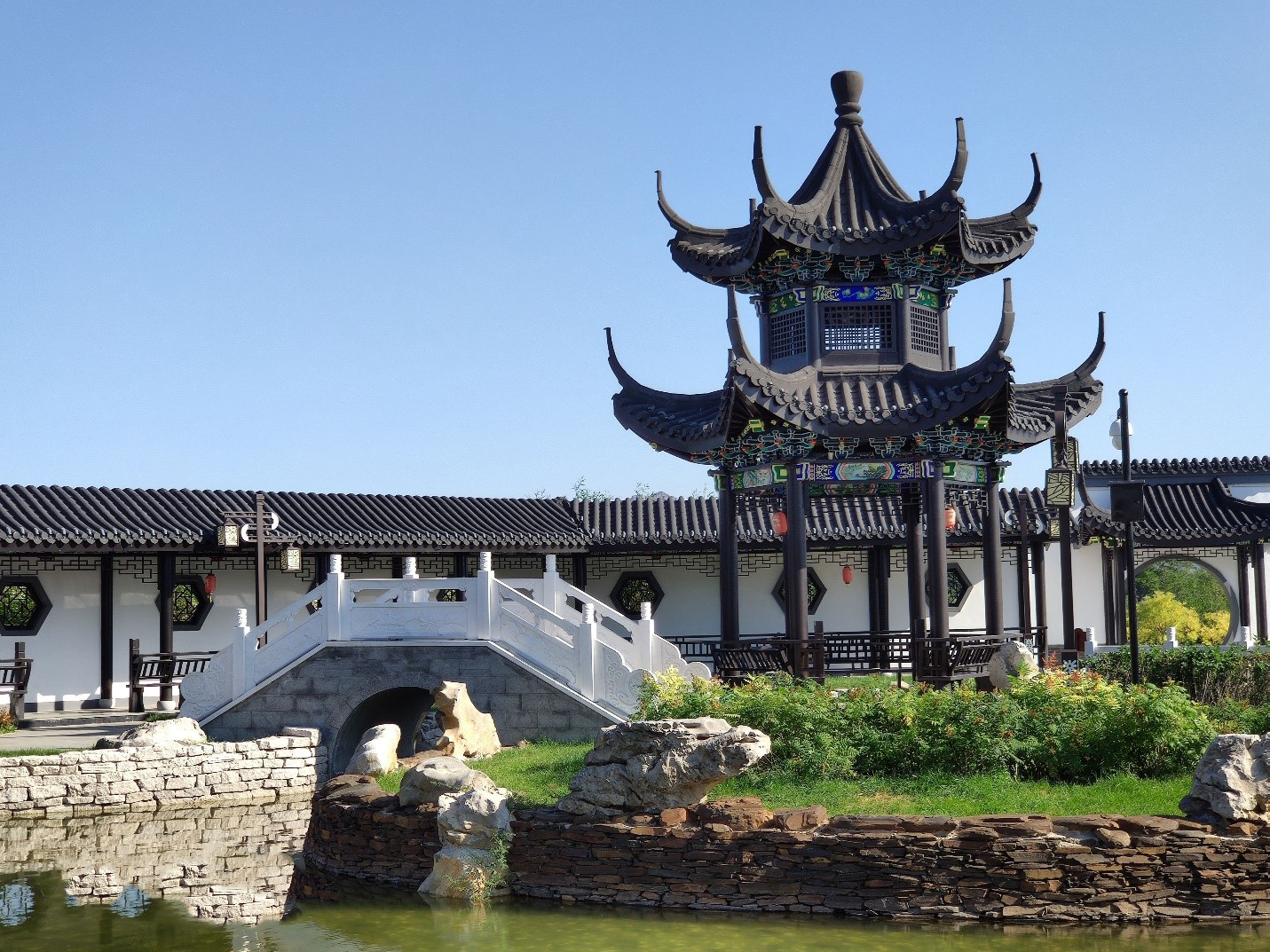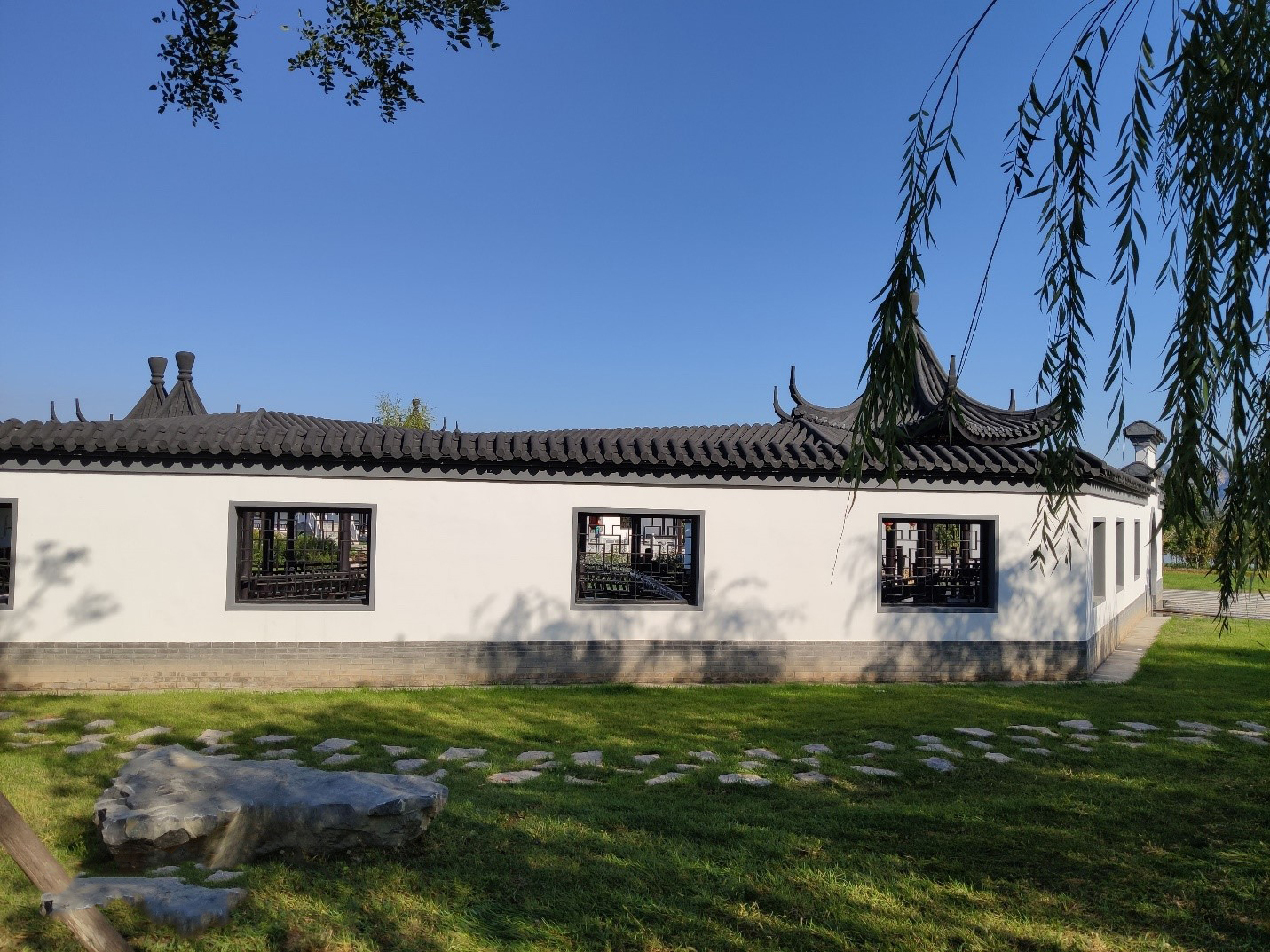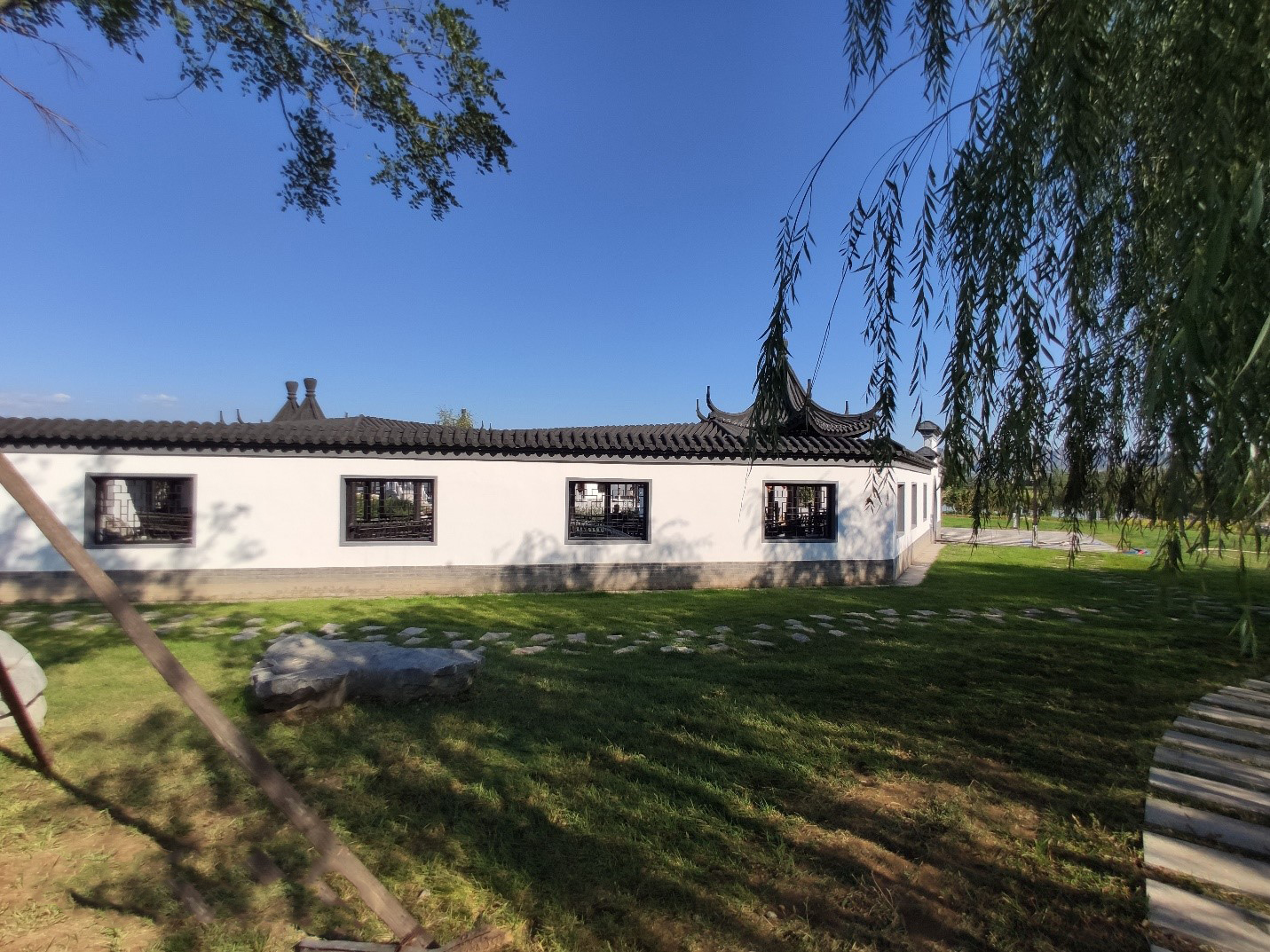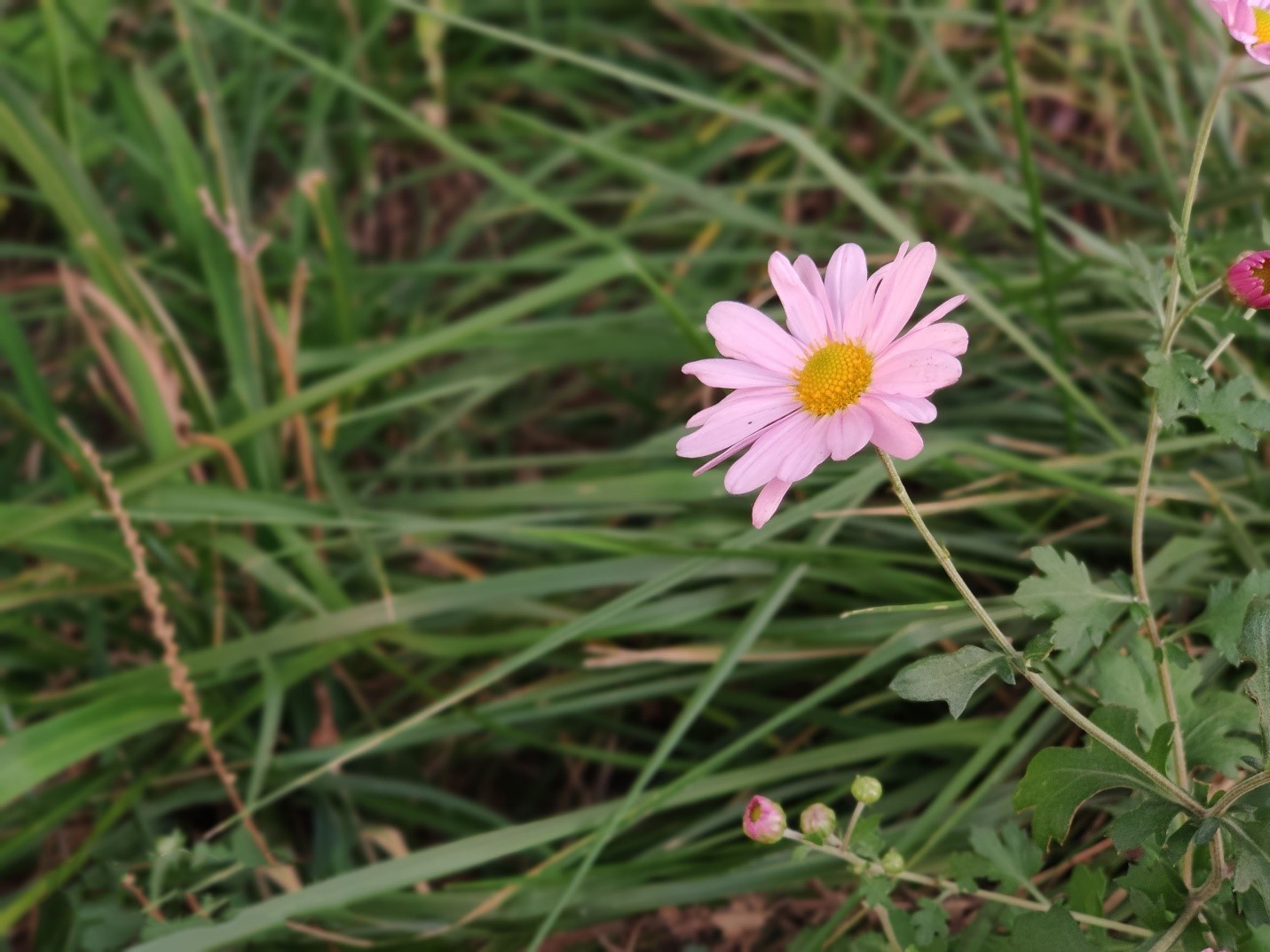 Portrait mode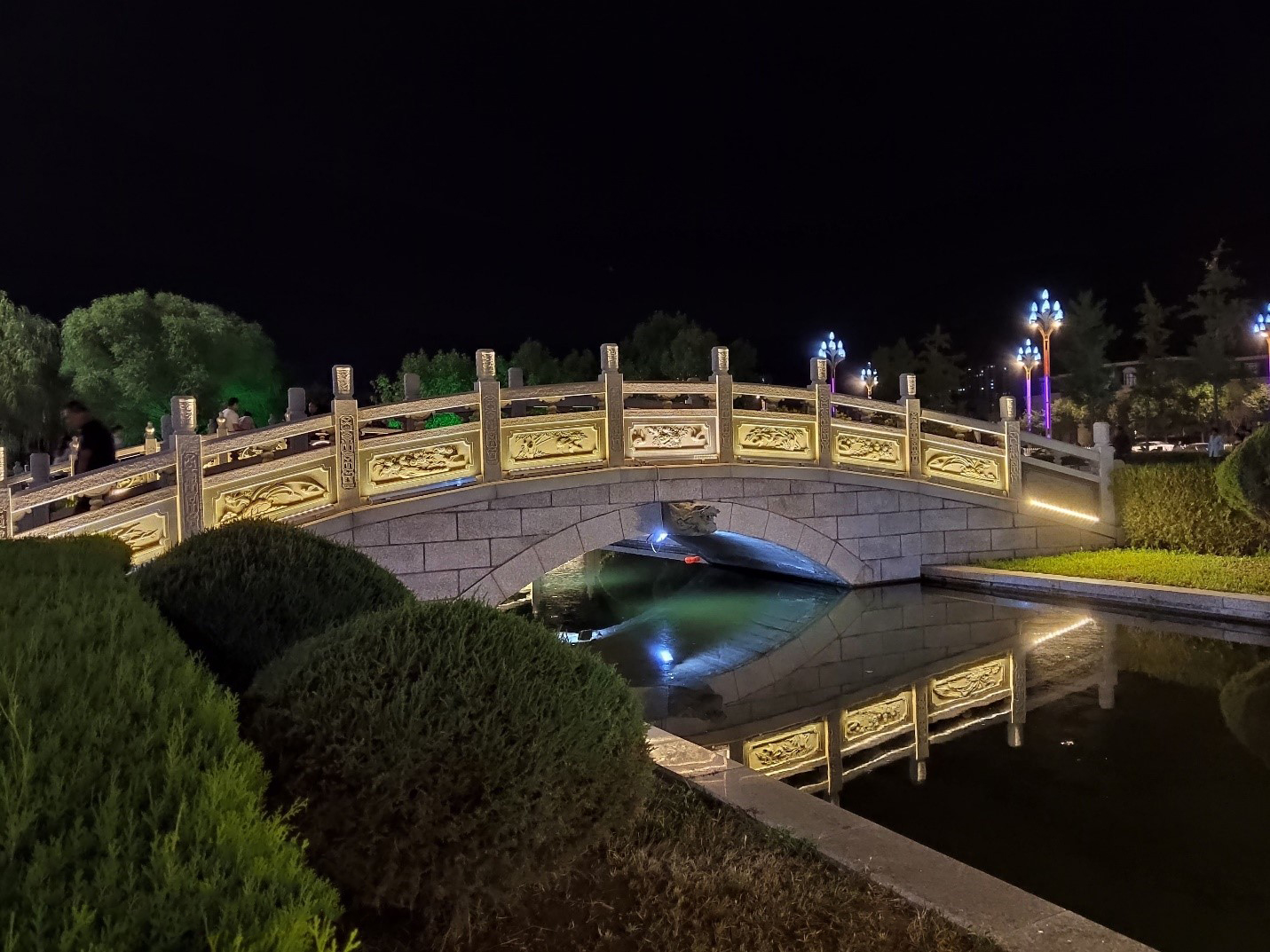 Super Night View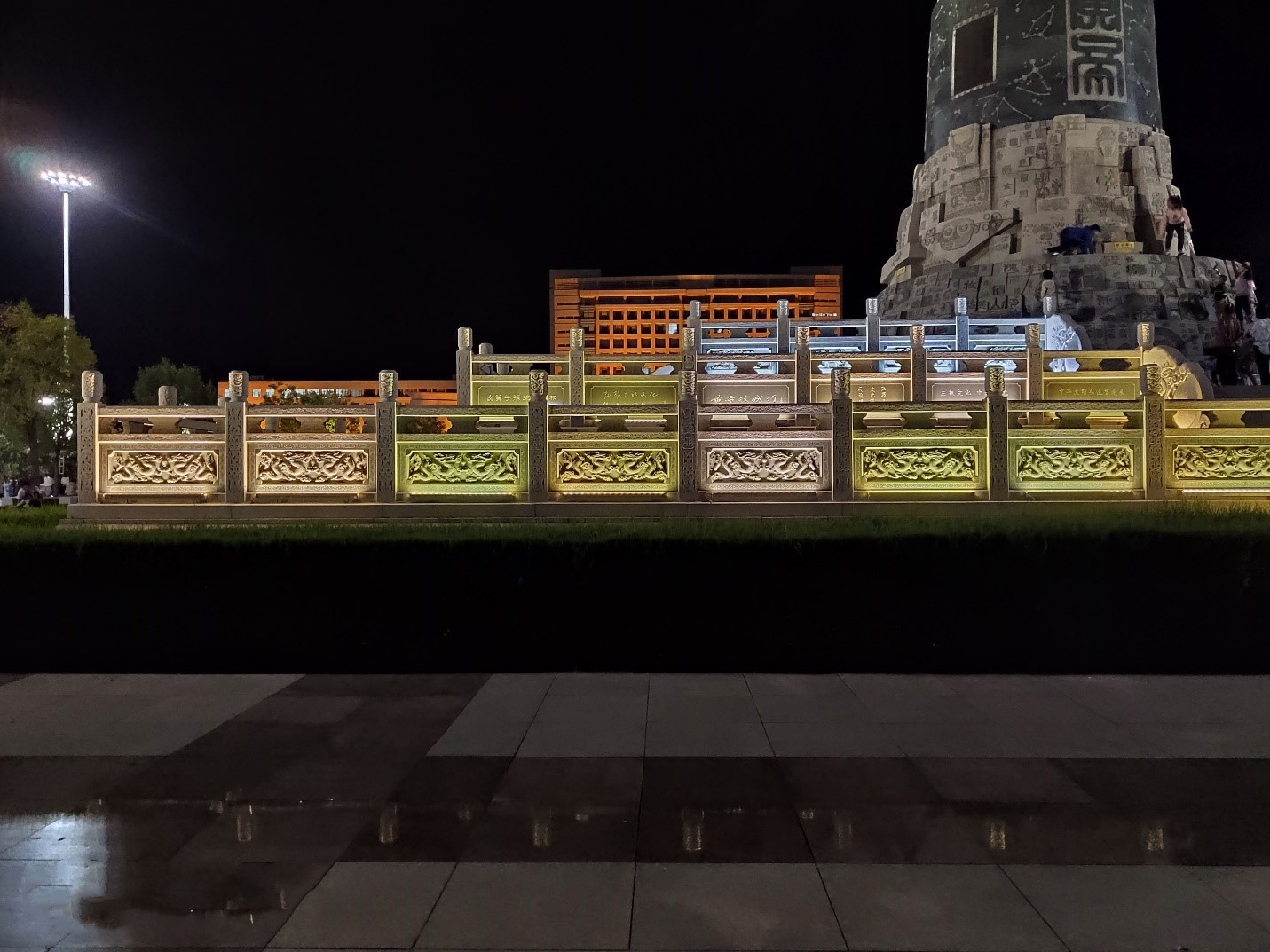 In terms of camera applications, the Xiaomi 9 Pro brings a special moon mode in addition to supporting the fire-making one-click sky change feature on the previous Xiaomi CC9. When you turn on the AI camera and identify the moon scene, it recommends turning on the moon mode, then matching different shutter speeds, ISO parameters, and activating the hidden 20x zoom to get a nice rife photo of the moon, depending on the shape and weather of the moon identified.
Unfortunately, due to weather conditions, we were not able to test the actual effect of its moon pattern, and later in the weather allowed, the experience of this function will be further supplemented.
Full configuration, good feel
As we also said earlier in the article, this time the Xiaomi 9 Pro upgraded the SoC to the new Dragon 855 Plus, which matches the storage portion, which offers a combination of 8GB plus 128GB, 8GB plus 256GB, 12GB plus 256GB, 12GB plus 512GB.
We've also covered the chip with the Dragon 855 Plus in several reviews. Overall, the performance of the main upgrade to the GPU aspect was 15% compared to the Dragon 855, which also supported Elite Gaming, which performed better in the game scenario than the Dragon 855 combined performance.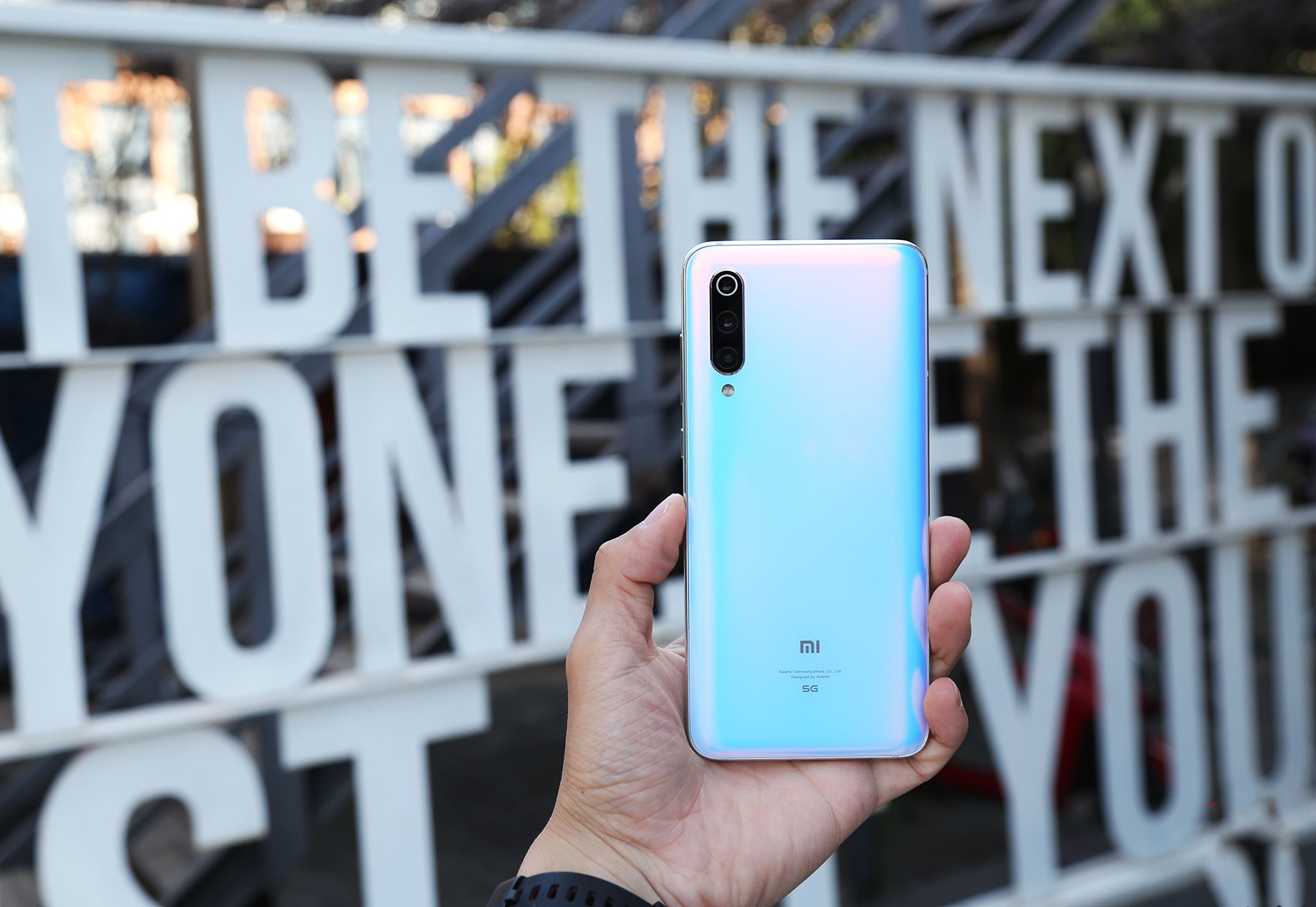 It also supports the Game Turbo 2.0 game engine, further optimizing performance, touch, display, sound quality, networking, and in-game calls.
As a flagship, the NFC certainly isn't absent from the Xiaomi 9 Pro 5G. Bus card, access card, eID electronic ID card these are more familiar with the use of not much to say, it is worth a time, it can also be used as a car key of Xiaopeng electric car, if you are Xiaopeng car owner, it is more convenient to use.
In other respects, it uses a customized horizontal linear motor, for such as typing, full-screen gestures, camera shutter zoom and other different use of the scene, Xiaomi also specifically made a different vibration feedback effect, the motor's function is more fully used. In addition, the noise and low frequency effect of the Xiaomi 9 Pro speakers have also improved to some extent.
Although the pile is sufficient, you will find that its overall size and weight control are ideal when compared to the basic parameters.In the case of the length and width and Xiaomi 9 is basically the same, it is only a loss of weight, but also control the weight of 196 grams, which is a 5G phone is relatively rare, the feel of a crowd of 5G phones in the front position.
A very "Pro" 5G phone
Xiaomi 9 Pro 5G versions are available in four different versions of 8GB plus 128GB, 8GB plus 256GB, 12GB plus 256GB, 12GB plus 512GB, priced at RMB 3699, RMB 3799, RMB 4099, and RMB 4299, respectively. In addition to the Xiaomi 9 Pro 5G, Xiaomi also has another 5G phone at the launch, Xiaomi MIX Alpha, which we'll give a more detailed introduction to later.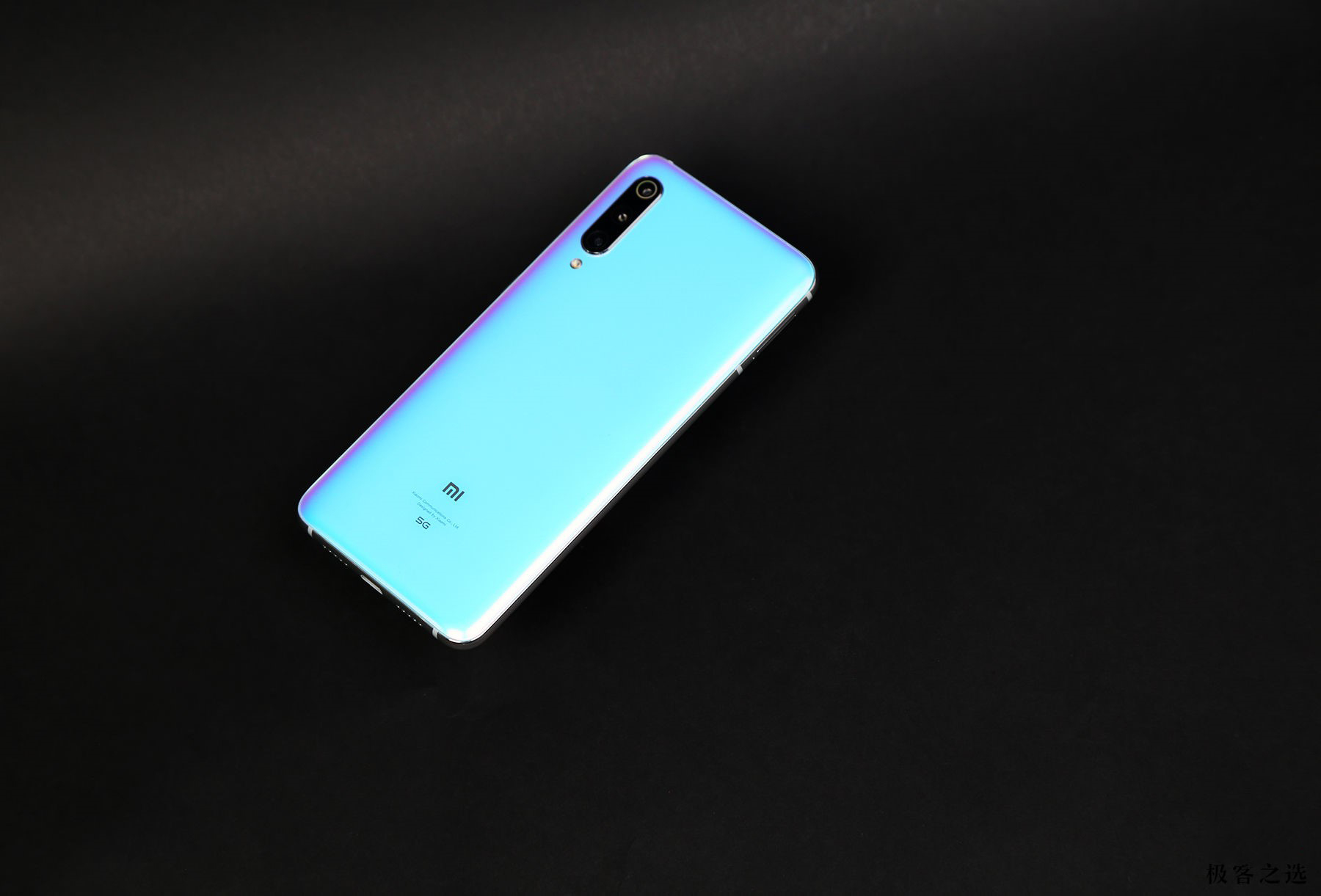 Returning to the Xiaomi 9 Pro 5G, although named as a mid-term modified model, there is no doubt that it has been upgraded more than ever before.
With the addition of support for 5G networks, Xiaomi not only brings greater battery capacity, but also adds faster wired and wireless charging technology, which is a real boost to the real user experience.
In addition, xiaomi 9 Pro 5G is still at the top level of hardware configuration for the same period. As for the design, good-looking or not is a matter of wisdom, but the changes it has made in the process is obvious.
It's worth noting that Xiaomi 9 5G Pro 5G shipped pre-installed system version miUI 10, but we got the media tester with the system version of the new MIUI 11.
Compared to MIUI 10, it offers improvements in many aspects, such as vision, sound, and functionality. On the font, on MIUI 11, the previous Little Milan Pavilion font was upgraded to Little Milan Pavilion Pro, which redesigned the Western font and made the mixed typography reading experience a little better.
Of course, font changes are only a small part of its many improvements, and due to space constraints, this is not always explained. Officials also announced at the launch that the MIUI 11 development version will be open on September 27 and that a stable version will be available in mid-October.
Overall, while adding support for 5G networks, Xiaomi 9 Pro 5G has made significant improvements in battery life, charging, cooling and performance, combined with "Xiaomi"-style pricing, which is one of the most worthwhile starts on 5G phones today. Xiaomi, who once pulled down the 4G entry threshold, once again played the role in the 5G era.
0 customer responses