Realme X50 review: a youthful 5G youth flagship
Posted in
2019 is the year of 5G, 5G mobile phone in this year showed a state of vigorous growth, but to talk about explosive growth, or to see the arrival of 2020. Although it is only January, and there are Traditional Festival sprees in China also in January, according to the rhythm of previous years, this month rarely new products released, but this year seems unusually hot, only into the second week of January, Realme for everyone to bring their own first 5G mobile phone - Realme real me X50.
Realme X50 role is not only the pioneer, but also an important part of the Realme strategic layout, and from the release rhythm, there is also a little preemption of the thousand yuan market first meaning. In the Realme return home less than a year, has been launched in various price segments of the product, thousands of yuan or even higher end of the flagship products equipped with the Dragon 855 Plus, Realme has completed the layout, the first launch in 2020, is aimed at the increasingly hot 5G market, A heavy bomb was dropped on the market at a competitive price, and Realme has also formed a court-of-the-match situation with Redmi.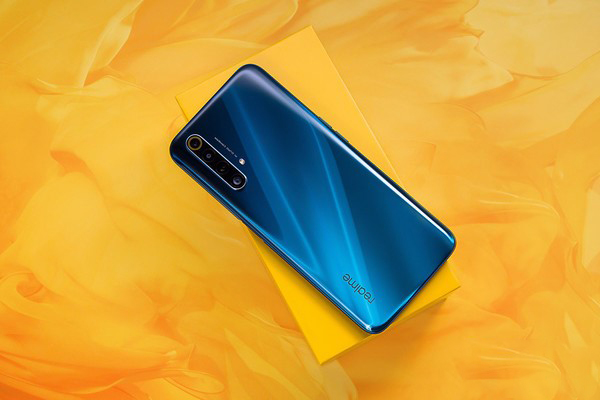 Realme X50
It is worth mentioning that Realme realI X50 equipped with Qualcomm Dragon 765G processor, this processor supports dual-mode 5G, while performance also has a certain improvement, but the current market equipped with its machine is not many, so the performance and 5G performance is full of mystery. Take this opportunity, while evaluating the Realme X50 machine, we also show you the performance of the Dragon 765G processor.
Realme-style appearance temperament
Realme X50 from the packaging before the white and blue design style, the introduction of dazzling yellow, more bright, but also more prominent young temperament, of course, as to whether this packaging design changes are permanent or 5G and exclusive design, it is not yet known, but the total return is to let us shine.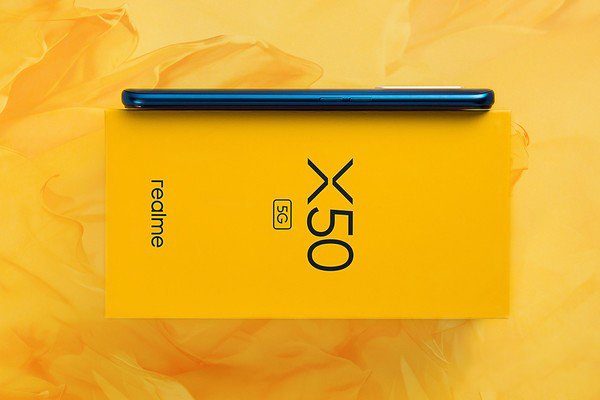 Realme X50
Returning to the product itself, the Realme X50 back is somewhat similar to the previously unreleased Realme XT, but the specific design process makes a distinction. Realme X50 back cover with 3D hot bending process corning gorilla 5 generation glass, in a more rugged and durable at the same time, to provide the elegant arc that fits the palm, feel better, with a new color scheme, can be said to be impressive.
Realme X50
In addition, Realme X50 also introduced the first side fingerprint design, 2019 must have seen many models using side fingerprint design, we will not repeat. Side fingerprint advantage is the integration of fingerprint and power button, can be touched to unlock, more in line with ergonomic design, but many users of this program is also derogatory, so we still have to according to their own preferences to evaluate.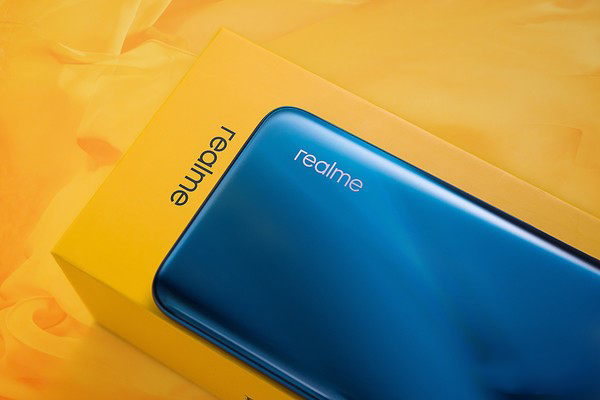 Realme X50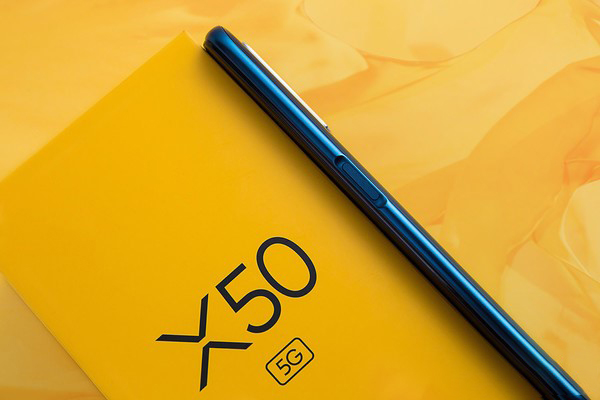 On the positive side, the Realme X50 has a big design change, such as Realme first introduced the hole screen, but also directly on the double hole screen, which may also become a trend in 2020. From the parameters, Realme X50 this screen is 6.57 inches, although it is a double hole, but the screen ratio still reached 90.48 percent, at the same time, Realme X50 surface also covered corning gorilla 5 generation glass, more durable. In addition, Realme X50 this time cancelled the 3.5mm headphone connector.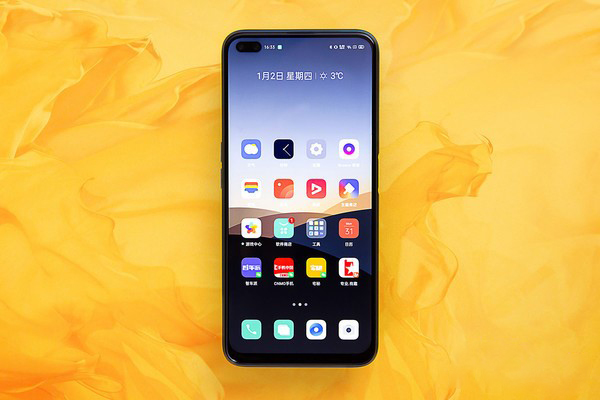 Realme X50 adds a 120Hz refresh rate screen to the Realme X2 Pro 90Hz refresh rate screen, officially known as the speed screen. 120 screens in a second, twice as much as the traditional 60Hz display. 120Hz high refresh rate screen can bring the most direct feeling is more smooth, more realistic and more immersive viewing experience, such as watching high frame rate movies, with more real, more fluid viewing effect, playing high frame rate game, the display screen is more smooth, more realistic, the operating response will be more accurate. Realme X50 can also be based on the needs of different applications for intelligent frame rate switching, thus further extending the life of the phone.
Take a closer look at the Dragon 765G
Qualcomm's 765G, an integrated 5G baseband processor recently released by Qualcomm, has a better 5G performance, supports dual-mode full-net 5G, and theoretically has a peak download rate of up to 3.7Gbps and 1.6Gbps upload rate. Realme X50 to achieve the domestic mainstream 5G network band full coverage, including n1,n41, n78, n79, compatible with the three major domestic operators of 5G network, in line with the 5G mobile phone access standards.
In terms of parameters, the CPU portion of Qualcomm Dragon 765G is consistent with Qualcomm Dragon 855 with KRYO 475 architecture, eight cores, main frequency up to 2.4GHz, performance improvement of 10%; The Adreno 620 of the 865 Consistent Architecture is 32% higher than the previous generation, while the AI is up 32% from the previous generation, while the AI is up to 5.5 trillion operations per second using the fifth-generation AI Engine, which is twice as powerful as the previous generation.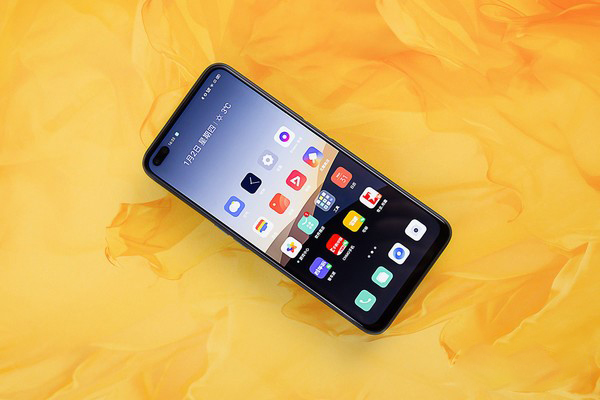 After introducing the parameters, we used Realme X50 to do a simple 5G speed measurement, speed measurement software is Speed test, equipped with the carrier card is China Mobile, we are in Beijing near the East Bridge indoor testing. From the test results, Realme X50 downlink rate reached 433Mbps, PING value of 10 milliseconds, jitter rate of 3 milliseconds, from the test results, the performance is quite good, if the outdoor 5G coverage is better place, will have a better performance. I believe that you use Realme X50 can feel 5G speed.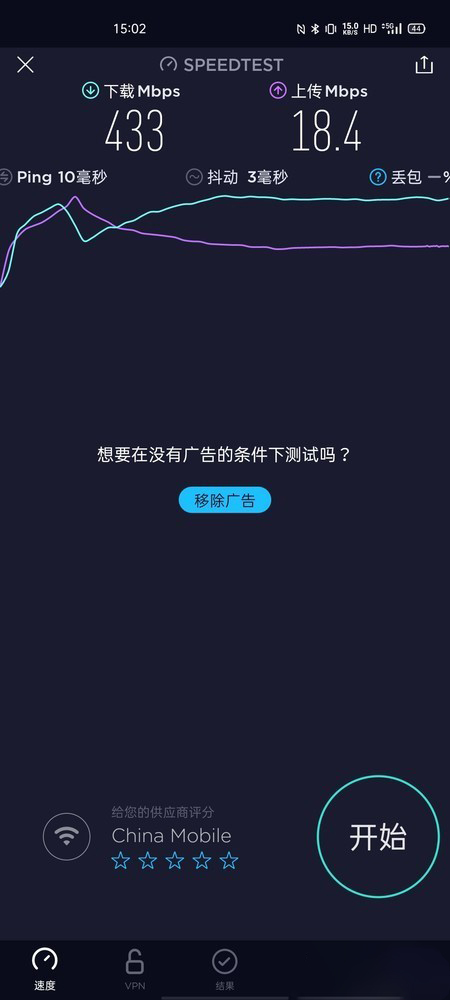 Realme X50 5G speed measurement
In addition, Realme X50 supports Smart 5G technology, the ability to intelligently sense the surrounding signal environment, between 4G and 5G automatically "feelless" switch. And according to the application of network usage requirements intelligent adjustment network strategy, the bandwidth and power of intelligent distribution, effectively improve battery life, power consumption reduced by 30%. At the same time, in order to get faster speed, Realme X50 also supports 5G plus Wi-Fi dual channel son at the same time online, full scene intelligent speed increase, while supporting dual Wi-Fi network acceleration, can be connected at the same time 2.4GHz/5GHz Wi-Fi, and finally can form a three-way network concurrent acceleration.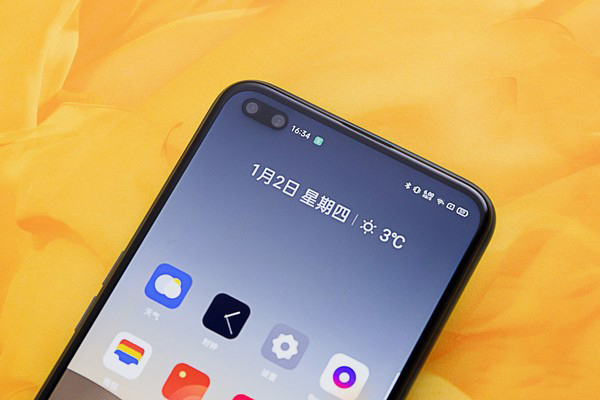 After testing the 5G rate, we return to the initial performance test, after all, the test on the Dragon 765G is not much, we will use the Rabbit rabbit and Master Lu to test, see the test results below.
From the point of view of the Rabbit Run Point, Realme X50's An Rabbit Run score is 327862 points, more than 52% of users, this run points in the corresponding price segment, can be said to be a good performance. In all specific ways, CPU running score 105337 points, GPU run score 93658 points, UX run score 66201 points, MEM run score 62666 points. From another point of view, the run score of the Dragon 765G can be equal to the Meizu 16th, which carries the Dragon 845, and the performance is excellent.
From the Lu Master running points, Realme X50's Lu Master run score 299126 points, more than 57% of users. In all specific ways, CPU running score 133582 points, GPU run score 88899 points, RAM run score 41145 points, storage performance run score 35,500 points.
In terms of battery life, the Realme X50 is equipped with a 4200mAh large battery, and equipped with a new 30W VOOC flash charge 4.0 plus version, supports bright screen charging, while playing while charging, within 1 hour can be fully charged. The VOOC Flash 4.0 Enhanced Version has a significant lying speed improvement compared to the regular VOOC Flash 4.0 battery that takes 80 minutes to fully charge. At the same time, Realme real I I X50 is also compatible with 20W VOOC flash and 15W PD fast charge.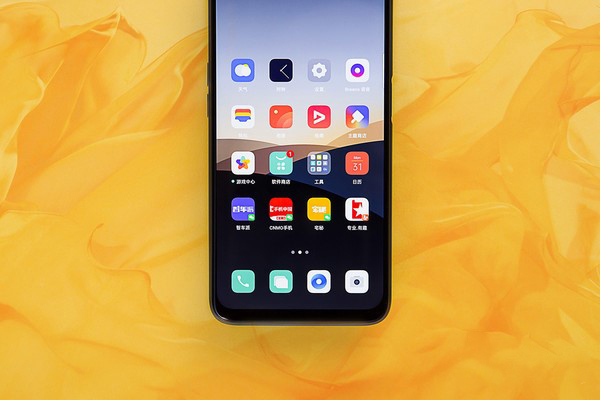 While charging quickly, the Realme Real X50 also supports overcharge protection, overvoltage protection, over-temperature protection, extreme protection, and five-pack security with built-in secure IC chips for fast and safe charging. At present, 5G mobile phone will basically be equipped with a cooling system, Realme X50 equipped with innovative five-dimensional ice cooling, through the combination of multi-layer structure and a variety of thermal materials, 100% coverage of the core heat source, to maximize the mobile phone's good thermal performance. At the same time, a new generation of copper pipe cooling 3.0 scheme, copper pipe volume reached 410 cubic millimeters, the heat dissipation area of 176.9%, thermal capacity is also greatly improved.
Double wide angle before and after six more colorful
Realme X50 in the photo-taking aspect of this bring us a big surprise is the front adopted a wide-angle dual-camera design, in a 16-megapixel main camera based on the addition of an 8 megapixel ultra-wide-angle lens, support 105 degrees ultra-wide angle shooting, can accommodate more people to take pictures and larger camera scenes. It is worth mentioning that in the one-handed self-timer, the user can completely realize the one-handed switch ingress normal mode and wide-angle mode, can be said to be very convenient.
In terms of rear photography, the Realme X50 features a 64 million zoom quad-camera design, 64 million main cameras and 12 megapixels 2x telephoto lens , 119 degrees ultra-wide-angle lens , a combination of 4cm super-macro lens not only brings excellent resolution, but also achieves ultra-wide-angle photography and 2 optical x x x zoom play , but also support swed ingress shooting, for users to bring a rich photo experience. Don't say much, let's look straight at the sample.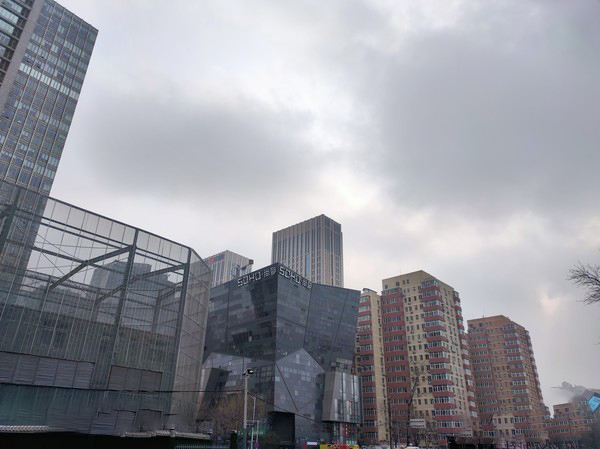 Realme X50 64 megapixel sample
Zoom in on the details
First look at a set of 64 megapixel samples, zoomed in, the details of the distant building is still clearly visible, showing a strong analytical ability. This in our daily photography, in fact, there are good application scenes, the shooting, full of details. The disadvantage is that 64 million original film will occupy a larger space, so it is not recommended that we take this mode as a daily camera mode, ordinary photo mode is enough.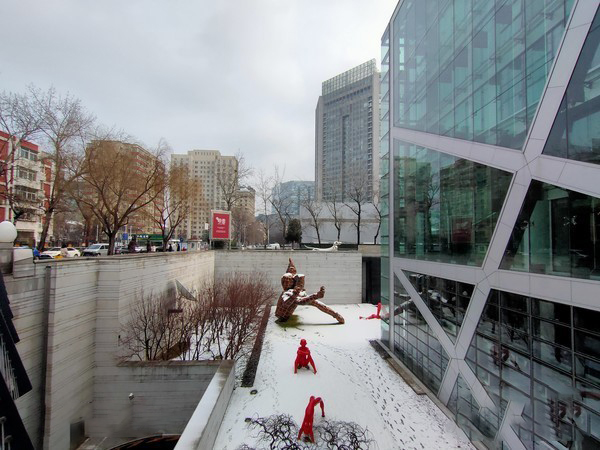 Ultra wide-angle sample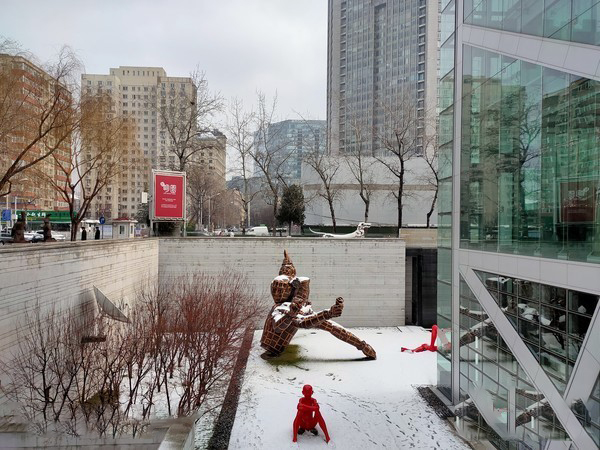 1X sample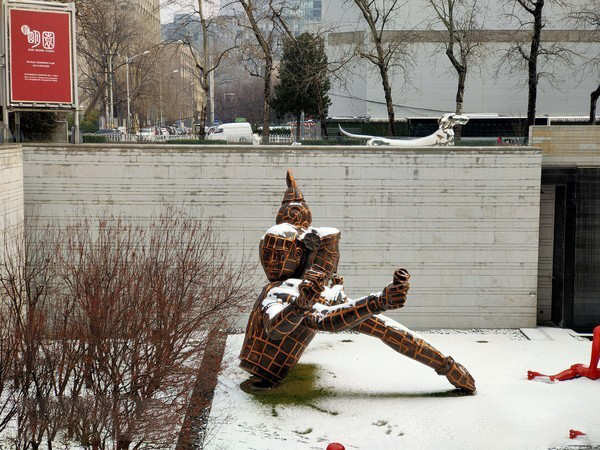 2X sample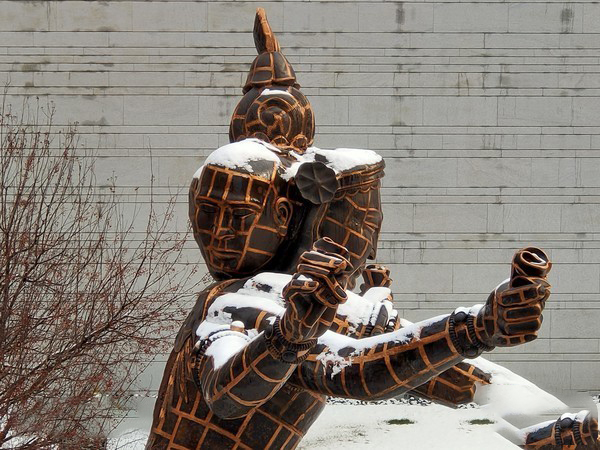 5X sample
Let's look at a set of zoom samples, the above samples are using Realme X50 ultra-wide angle mode, normal mode, 2x zoom and 5x zoom shooting, from the actual effect, even in the case of 5x zoom, the shooting object is still clear. Realme X50 is strong enough to provide users with different focal length scanage of the photography experience.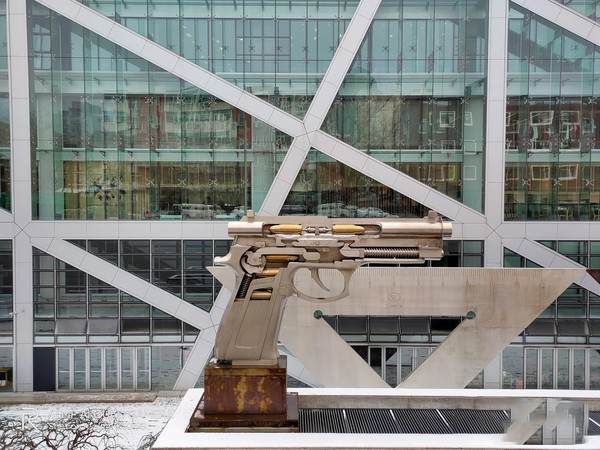 Realme X50 kind of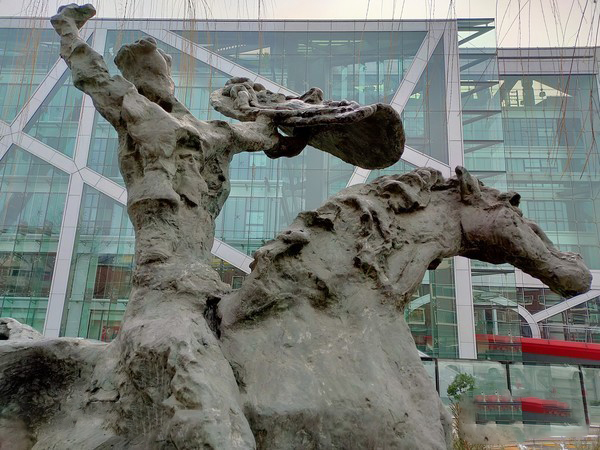 Realme X50 kind of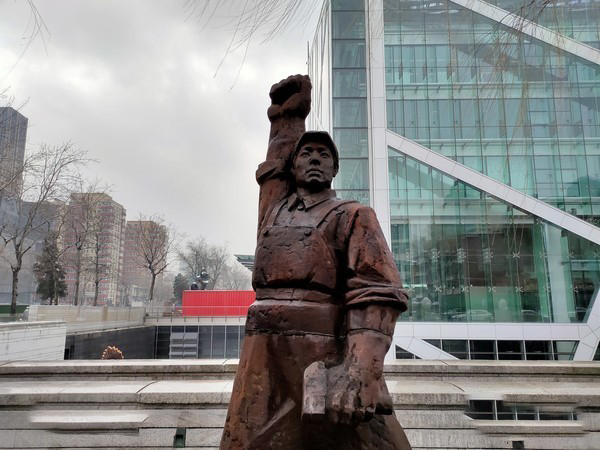 Realme X50 kind of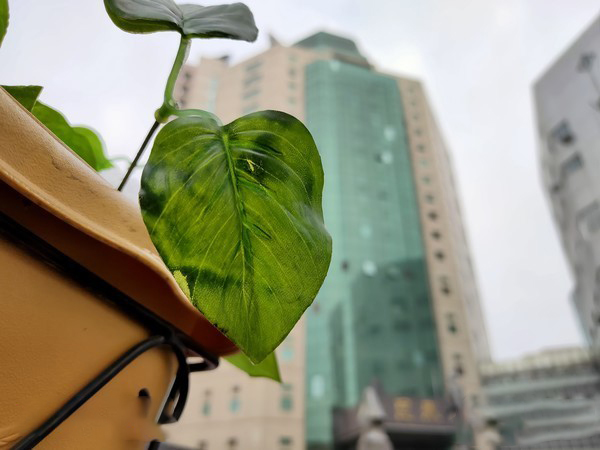 Realme X50 kind of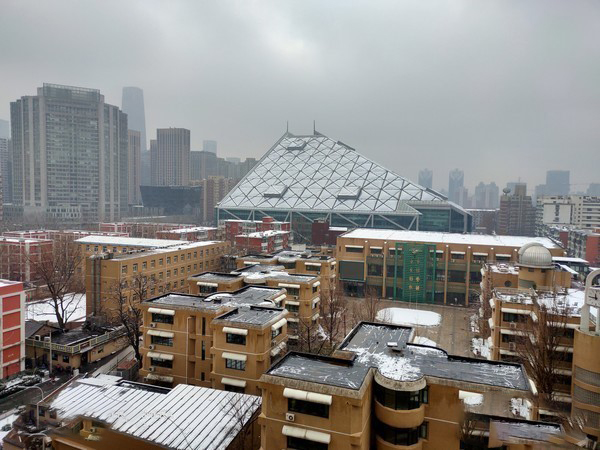 Realme X50 kind of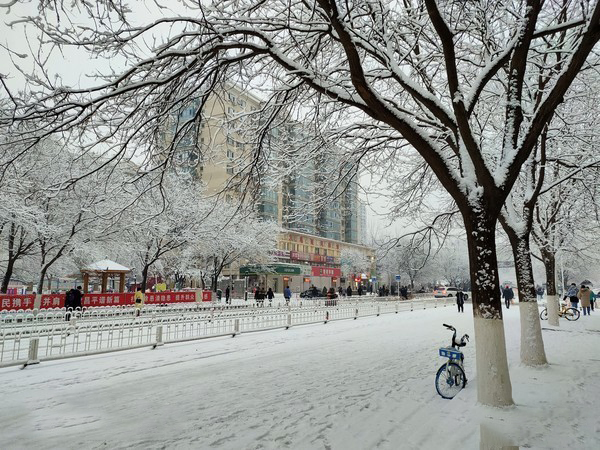 Realme X50 kind of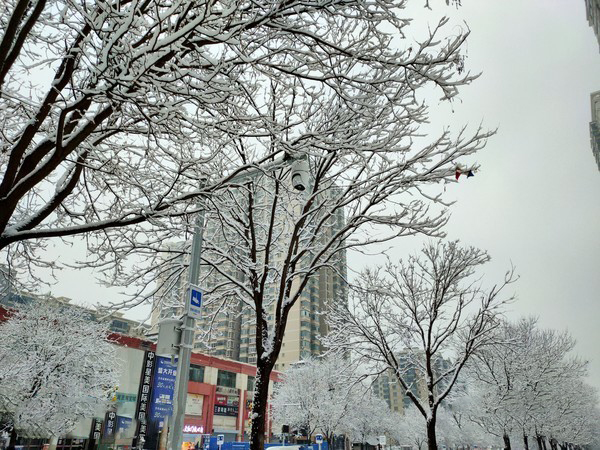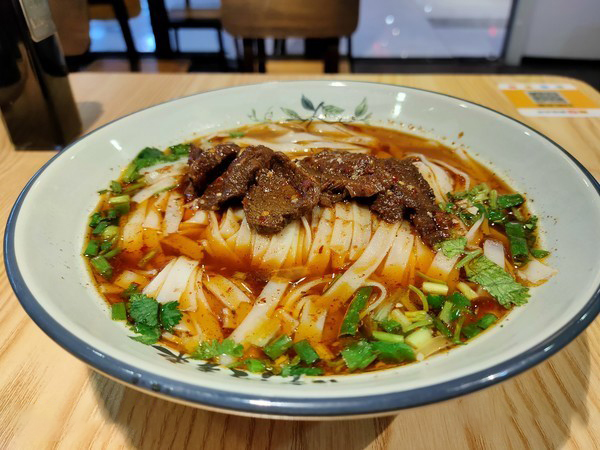 From the above set of samples is not difficult to see, Realme X50 in the color performance can be circled, although the product is available at cheap, but its performance of the level is much more than that. In the shooting of Hunan rice flour such a meal, the actual shooting effect can be said to make people swallow mouth, can't help but want to eat first for respect. At the same time, it also performs well in the ability of background virtualization, the subject and the background transition naturally, further highlighting the subject of photography.
Realme X50 super night view sample
The last one is the Realme X50 super night view, just in time for our first snow in 2020, so it's a matter of course to record it. In the Realme X50 lens, street lights, snow, trees can be said to form a pair of own filters of the screen, goose-haired snow in the process of floating down, through the long exposure of the super night scene, showing its whereabouts curve, the snow seems to be even greater.
Realme UI New Appearance
Several of Realme products have been directly using ColorOS, Realme real I I as the first model of the new year Realme, is equipped with colorOS 7 deep customization and optimization of the Realme UI, to provide users with a unique Realme visual design and unique features, this time may be the last flagship Realme X2 Pro to throw envy, although also on ColorOS 7, but still a step later.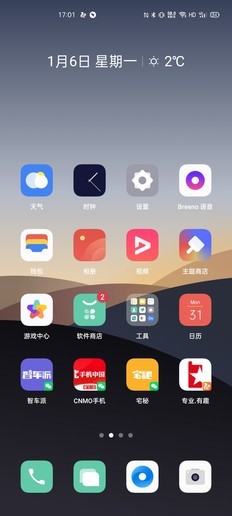 Realme UI
Realme UI is based on the concept of the original design guidance, from the various interactive details (system design buttons, notification bar icon, etc.) to present a sense of design, so as to give users a sense of quality visual experience. The overall presents a high saturation, high degree of color matching, hoping to bring a sense of youthful vitality. Icon design, all icon design elements, are based on a set of gold-scale circle, any arc in the icon, are taken from this set of circles, combined with the proposed design style, bring simple, harmonious, and with a very high degree of recognition of the icon design.
The new Realme UI adheres to the "light and fast" dynamic scheduling system resources, optimizes key scenarios, ensures smooth and smooth every operation, increases the application startup speed by 25%, and increases global fluency by 20%. AI power-saving technology, mobile phone in the daily use of the comprehensive increase of 10%, night standby power consumption reduced by 35%.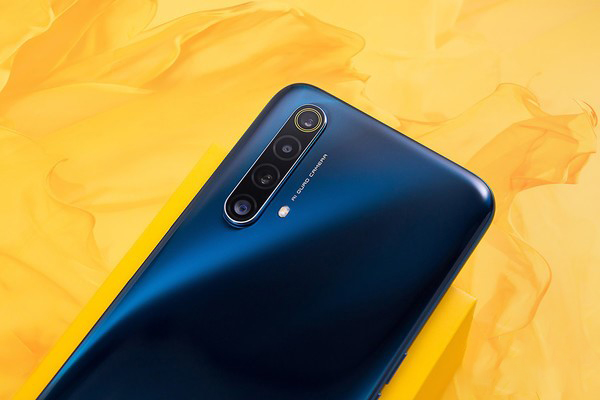 Write at the end
As the beginning of 2020, Realme X50 is no exaggeration to say, for Realme to start a good start, whether it is excellent 5G performance, or the current can buy more cost-effective 5G mobile phones, can meet the needs of most consumers. At the same time, the introduction of Realme UI, but also foreshadowed Realme in the domestic operation is becoming more perfect, from the price segment of the product layout, to the introduction of their own Realme UI, the basic realization of the hardware and software co-advancement.
Of course, Realme X50 is just Realme in 2020 the first 5G mobile phone, not unexpected, and then there will be the flagship 5G mobile phone equipped with Qualcomm Dragon 865, we may wish to look forward to.
0 customer responses