Meizu 16X with IMX380 + IMX350 sensors and complete ArcSfot goes official
Posted in
Earlier today, there has been a new spec of camera department of Meizu 16X goes officially. The dual rear camera of Meizu 16X will be ship with IMX380 + IMX350 sensors, which is the universal camera sensors of the mid-range handsets. It is especially that the rear camera of the handset comes with complete ArcSfot. MEIZU claims that it is the first handset which the rear camera comes with the complete ArcSfot of the similar price.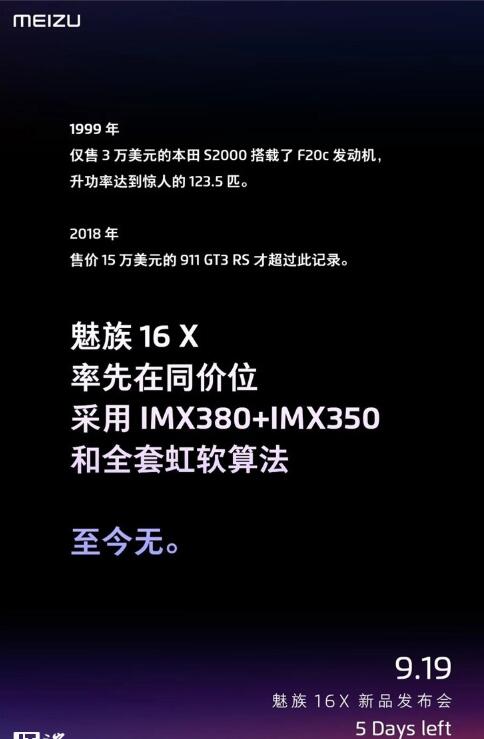 With the leaking information, Meizu 16X will be powered by Snapdragon 710 processor with having the 6-inch Super AMOLED screen and the resolution of 1080 x 2160 pixels. The handset will be assisted by 6GB of RAM. The Meizu 16X will be fueled by 3100mAh battery which is larger than 3010mAh of Meizu 16.
Meizu 16X will be released officially on the launch event, and it will bring other new products to us by MEIZU on Sep.19.
0 customer responses