LG V40 ThinQ will have 5 cameras leak
Posted in
LG has confirmed that the LG V40 ThinQ will be launched on October 3 in New York. The leak about LG V40 ThinQ has showed that the handset will ship with five cameras with guessing on the theme for the launch event is that Take 5. Come and see what's next. There are three cameras in the rear panel and two cameras in the front panel.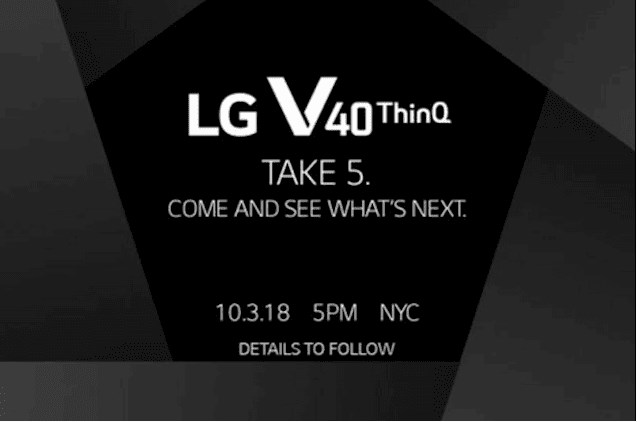 According to the reports, the LG V40 ThinQ has 158.7 x 75.8 x 7.79mm dimension and 169g weight. The LG V40 ThinQ comes with 6.4-inch of P-OLED display having Quarter High Definition. It has been powered by Snapdragon 845 processor which is the universal chipset on the flagship handsets recently, such as Oneplus 6, Xiaomi Mi 8, Meizu 16, OPPO Find X, Vivo NEX and so on. The LG V40 ThinQ may be assisted by 6GB of RAM and 64GB of storage as the basic storage capacity. The battery for this LG handset is 3300mAh.
About the camera department, there's a 12MP with f/1.5 aperture, 16MP with f/1.9 aperture and 12MP with f/2.4 aperture sensors on the rear side. There's 8MP and 5MP front camera to offer taking selfie photos.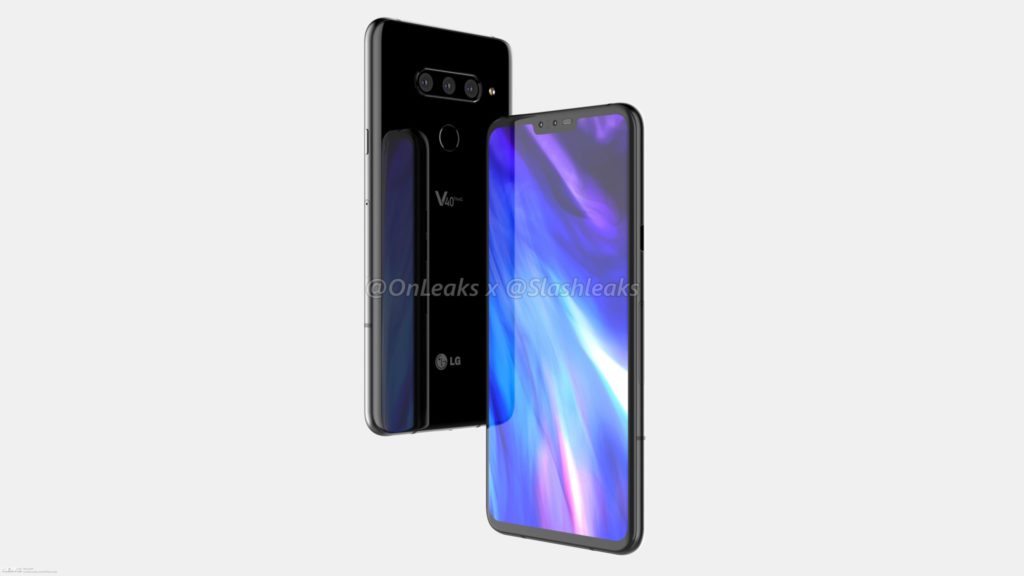 0 customer responses