Huami TWS Amazfit PowerBuds Headphone Review with Quality Sound and Anti-Sky Sports Companion
Posted in
Since the AirPods went on fire, a variety of real wireless headphones have emerged, but most products are just polished and upgraded to the sound quality and noise reduction of the product, which can't help but make people feel a little bit of aesthetic fatigue. Today, we're introducing a new product that has been officially released at the CES 2020 Amazfit Global Launch, The Ami Technology Amazfit Power Buds, with a detachable ear-mounted design and heart rate monitoring. Let's take a look at it.
The appearance of the baxter, long-lasting
The Huami tech Amazfit PowerBuds we got our hands on are white, with everything from headphones to headphone boxes dominated by a touch of gray-white tones that are simple. After turning on the packaging, the main accessories are the headphone case and Type-C charging cable, plus 3 sets of silicone plugs, users can change the silicone plug according to their ear profile condition, in order to achieve the best wearing results.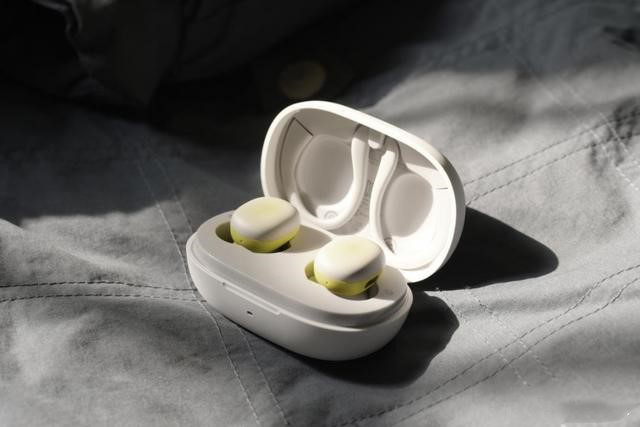 Open the lid and present the Amazfit PowerBuds before our eyes. The headset is designed with an ear-in-ear design, and the shell uses a matte-carved texture and a full sense of movement. Amazingly, the Amazfit PowerBuds also come with a unique magnetic suction split ear-mounted design that allows you to decide whether to install based on the usage scenario. When you're exercising hard, the ear hooks make your headphones more comfortable and less comfortable to wear, and when you're on a casual day during the commute, the ear hangs can also be securely attached to the lid of the headphone box for easy storage.
The round headphone case has a good feel and look, and it is small and exquisite in the pants pocket without any burden. In addition, opening the lid of the headphone case feels crispy and crusty, making it hard to open again and again. With magnetic design, the lid can be closed tightly with a click, and the workmanship of Huami Technology is still very good.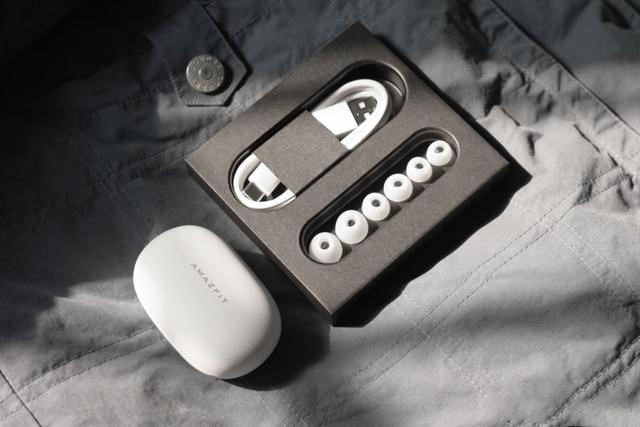 Battery life is an important factor in the experience for Bluetooth headsets, with The Amazfit PowerBuds fully charged for up to eight hours, up 78% from the latest topic, the AirPods Pro, and Amazfit if it's paired with a charging case. PowerBuds offers up to 24 hours of battery life. In my case, a total of about two hours of daily commutes and evening runs can last about 12 days without worrying about electricity. In addition, when the heart rate monitoring function is turned off, the headset can be used for 3 hours after 15 minutes of charging, and you can enjoy music on a quicker time interval.
As a sporty true wireless headset, Amazfit PowerBuds has an all-in-one design. This design has two advantages, on the one hand, in order to the product's beautiful face value, on the other hand, also make the headset with good dust and waterproof function, to reach the IP55 level of dust and waterproof, even if the user sweats like rain do not have to worry about earbud damage.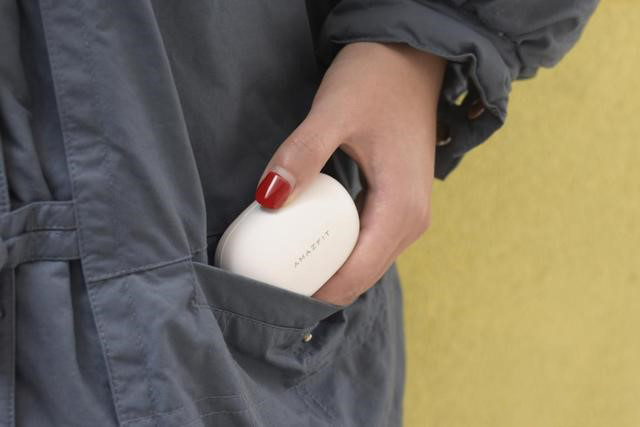 Excellent wearable interactive experience for stunning sound quality
Headphones look good is not enough, wearing comfort is the hard truth, especially this is to wear to sports, comfort simply not too important. After a few days of experiencing Amazfit PowerBuds, I think it feels great to wear! Moderate weight, no ear feel, except for the bath almost all day wearing, no discomfort. Amazfit PowerBuds are designed without the oppressive feel of traditional in-ear headphones, and even if they don't have a pair of ear hangs, it's still safe to do half a day, with daily use. In addition, because the headset is designed in-ear, it has a certain noise reduction effect when it is properly worn.
When the lid is opened, the headset will automatically connect to the phone, and you can enjoy listening to music without waiting for the connection. The interactive operation of Amazfit PowerBuds is also simple and intuitive, and it's quick and easy to do with a single tap on your headset. In addition, taking off the headset the current music will be paused, put on will be replayed, the experience is very smooth.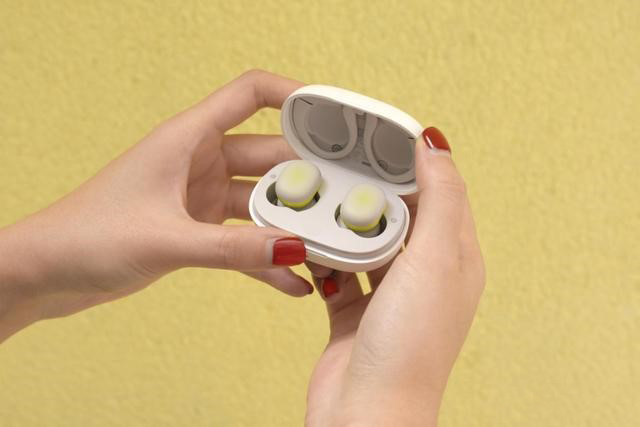 Amazfit PowerBuds are amazing in terms of sound quality. Under the first hearing, the three-frequency balance is powerful, bring high-definition sound quality, so that people can immerse themselves in the music world, when running when running wear this headset, dynamic music with, and then run two laps is not under the words.
Professional sports partner, healthy exercise two not wrong
The most attractive thing about Amazfit PowerBuds is that it enables heart rate monitoring. After trying to experience it for a few days, I thought it was a professional and reliable sports partner. Amazfit PowerBuds is equipped with a PPG heart rate sensor that requires motion data broadcast switches, including heart rate, pace, time, and more, to be set up in the APP before starting exercise. Once set, turn on Motion Mode, which monitors the movement heart rate and feeds back the movement status. While I'm running, when i have exercise risk problems such as high heart rate, Amazfit PowerBuds alerts me thoughtfully with my voice, and I slow down, adjust my running rhythm, and make the whole exercise more safe and efficient.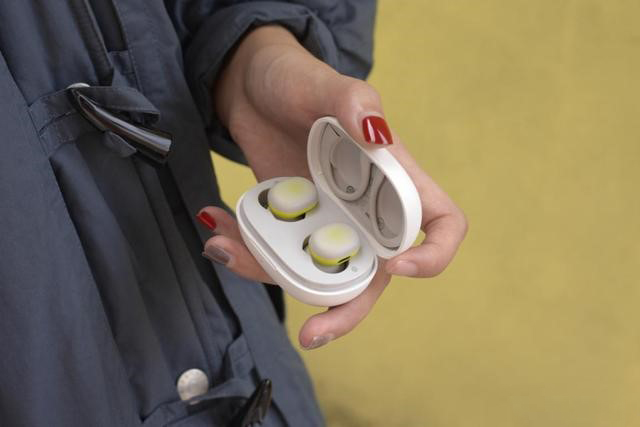 Amazfit PowerBuds is a headset for sports enthusiasts that, in addition to heart rate monitoring, has a lot of black technology to add to it for a comfortable and safe sports experience. Tap the headset to turn on the "ambient sound monitoring" function, which is also the most profound function I feel during the run. When this feature is turned on, you can hear music clearly and bring in the sounds of your surroundings. I have also tried to wear ear-in-ear headphones out of running, basically in addition to music cannot hear anything, if the road conditions may be a certain risk, and then put the headphones on the spot at home. Now wearing Amazfit PowerBuds for a run, sound such as sirens and car engines can be clearly perceived, preventing users from being too immersed in the world of music and ignoring the risks of the surrounding traffic.
Beat Enhancement mode is my favorite when I run indoors. In the premise of ensuring the safety of the sports environment, turn on the "beat enhancement mode", you can feel the bass effect, follow the music to control the running rhythm, so that boring running is no longer boring, especially suitable for use on the treadmill.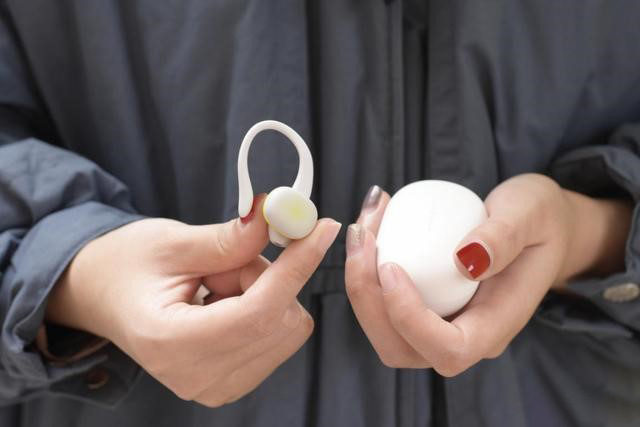 In addition, the Amazfit PowerBuds call experience is a surprise. It uses ENC dual-wheat noise reduction technology, which effectively suppresses other interference sounds in the environment, and the call is very clear. In other words, whether you're in a noisy market or a windy environment, the headphones filter the noise and just feed your voice.
Summary: In terms of sound quality, health monitoring, wearing experience or interactive operation, Amazfit PowerBuds is impeccable, allowing users to enjoy high-quality music while also taking into account a professional and intimate sports experience. Amazfit PowerBuds is a thing of the hand if you're also looking to juggle wireless, high-quality music and peace of mind professional sports experience.
0 customer responses